Activities in Wexford
Wexford offers a host of exciting outdoor activities and adventures that create precious family moments in stunning settings.
Whether you prefer the serenity of woodland walks, fairy gardens and hand-feeding animals or maybe the historic setting of manicured gardens and the tea rooms of a Victorian-era house.
Or, on the contrary, you may experience an action-packed afternoon of archery, karting and adventure golf to name just a few hobbies you might take home from holidays.
Hop on a river cruise, take to paddleboard, enjoy a family day kayaking in the Hook peninsula, or strap yourself into the driving seat for a karting adventure. All those activities are possible in Wexford.
There are also many indoor activities for those with a different taste in the fun. Loads of arts & crafts activities, 
All in all, there is no shortage of fun adventures in Wexford for everyone to choose from to suit all tastes and needs. See below to check out some of what's available.
Visit Wexford
#BestForFun #BestForSun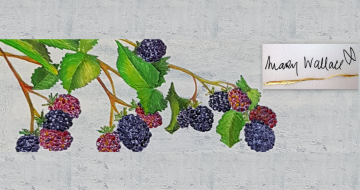 Mary Wallace Visual Artist
Mary Wallace is an artist with a unique individual approach to art. She finds beauty in imperfection, extraordinary in the everyday, complexity in simple things. Her creative style is immediate, vibrant and contemporary. Use of colour suspended in beeswax, paired with pure gold, makes for an opulent visual experience. "Working with gold leaf is […]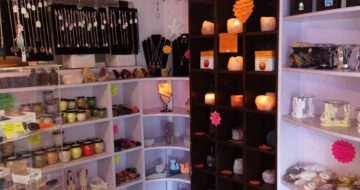 Lightworker Candles and Crystals
Denise and Gordon joined the craft courtyard in Wells House & Gardens in December 2012 and have run their wonderful little craft and gift shop since April 2013. We love being a part of the Wells House experience and meeting customers from near and far.
We stock a wonderful selection of fair trade and quirky gifts. […]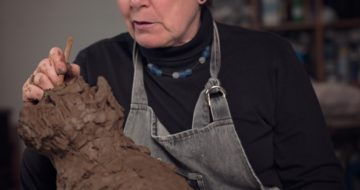 Gilly Thomas Sculpture Gallery
Gilly Thomas Sculpture is located next to Gilly's studio/workshop in beautiful, south County Wexford. You will find her Gallery two miles from Ballinaboola on the L4023 which is the road from the N25 to the JFK Arboretum – drop in on your way there. Gilly is a figurative sculptor creating pieces for the country home […]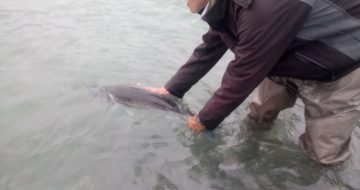 Shore Angling with Bass Fishing Wexford
My name is Sean Jordan and I have been an angler for over 40 years. I offer a shore based saltwater guiding service for beginners & experienced alike, groups are kept small for maximum attention ( Max of three persons per group). Our focus will be catching Bass, or Sea-Trout on lure's or fly methods around beautiful South […]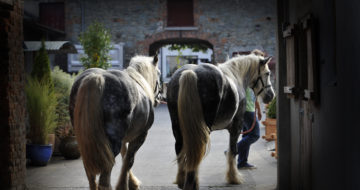 Ballycross Apple Farm
Ballycross Apple Farm – The Perfect Family Day Out Ballycross Apple Farm, situated just outside Wexford in Bridgetown, is the perfect destination for a fun family day out. Home to the award winning Ballycross Apple Juice, this REAL working apple farm is bursting with activities for big and small kids alike. Kids will get the […]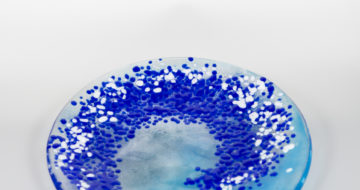 Blue Egg Gallery
The Blue Egg Gallery, in the centre of Wexford town, exhibits and sells contemporary craft work by Irish and international makers. Here, the owner, Mary Gallagher, organises four or five group exhibitions annually where she brings together work by artists working in clay, glass, textiles, wood, willow and metal. In addition the gallery stocks an […]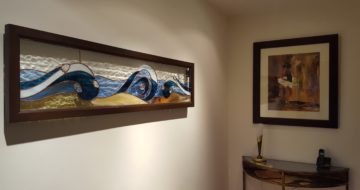 Bianca Divito Glass Artist
A beautiful collection of handcrafted "Forever" glass and crystal gifts created by RHS Chelsea, award winning artist, Bianca Divito, are available for her charming studio at The Old Schoolhouse in Coolgreany. Bianca welcomes special glass commissions for a variety of architectural and domestic settings and offers occasional stained glass courses to glass enthusiasts from her professional […]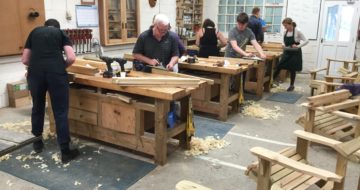 Bevel Woodworking School
Bevel Woodworking School offers a range of 1 and 2 day courses, from making your own Adirondack chair to carving a woodspirit. We host the courses at Bevel Furniture Workshops where your own bench, tools and timber are all supplied.  All courses are explained in a step by step process by the tutor Tommy and […]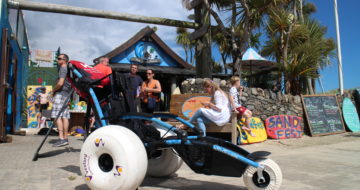 Coffee Break at Curracloe Beach
Premium coffee and good food on Curracloe Beach by the Surf Shack. Enjoy your visit and enjoy the surf!