Wondering what's on in Wexford this autumn? We've got you covered. 
Discover a range of events in Wexford this autumn and enjoy fun with friends and family at live gigs, music festivals, arts, retreats and so much more with Visit Wexford. From Wexford's famous Wexford Festival Opera, to the much anticipated Spiegeltent Festival, Oktoberfest Wexford, Halloween celebrations among more, this autumn in Wexford is looking to be a good one!
Wish you were here? Book your Autumn break and plan events in Wexford with us.
Halloween at Ballycross Apple Farm
1st October – 6th November | Ballycross Apple Farm
Bring your ghosts and goblins down to Ballycross Apple Farm this October for some Halloween fun! Upon entry pick up a Ballycross Apple, take a short walk to the Spooktacular Witches Village and meet the resident Ballycross Witch, pick your own pumpkin in our patch and take a tractor ride back to the farm.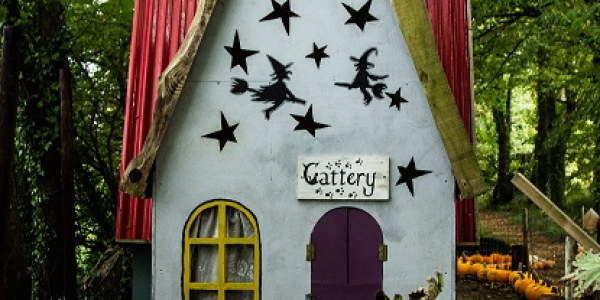 Abuse Your Illusions – A Guns N' Roses Tribute
1st October | Crown Live
Have fun in Wexford Town this October with 6 piece Dublin band Abuse Your Illusions. This energetic band is bound to rock the night with the passionate group delivering a high volume Gunns N' Roses tribute. 
Secret Valley Wildlife Park at Halloween
1st October – 5th November | Secret Valley Wildlife Park 
Halloween season at Secret Valley Wildlife Park is going to be a spectacular one! From a 'Battle of the Scarecrows' competition, Boo at the Zoo, Pumpkin Patch, tractor rides, scarecrow villages and more..what's not to get excited about this spooky season in Wexford!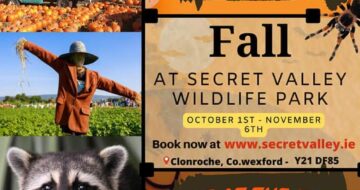 Mike Denver in Concert
1st October | St.Mary's GAA, Tagoat
Wexford will welcome the ever so popular Irish country star Mike Denver with special guest Marc Roberts and an audience of Irish country music fans this October. For one night only, Rosslare is delighted to have Mike visit and rock the crowd.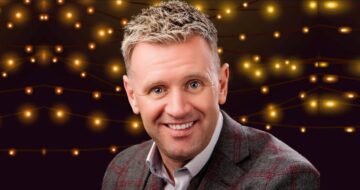 Pilgrim St. Live
7th October | Presentation Arts Centre, Enniscorthy
The chapel stage at the Presentation Arts Centre Enniscorthy will welcome musical band inspired by folk music, Pilgrim St. They promise to bring a warm and lively atmosphere through their music and have garnered a strong endorsement from venues around the country with their powerhouse live performances.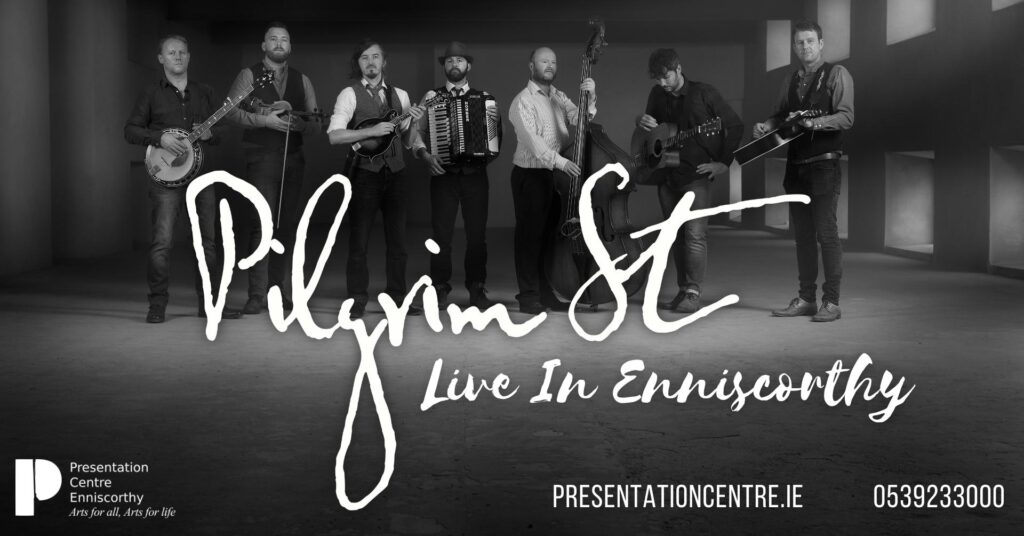 Night Round the Fire of Stories, Music & Song
7th October | Tacumshane 
Join the community of Tacumshane and surrounding areas for an evening around the fire with stories, song, music and fun. Then enjoy a cup of tea and a chat with likeminded people.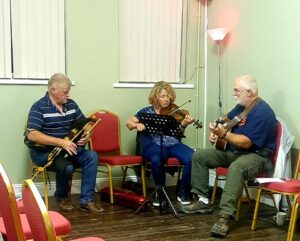 Larry Kirwan of Black 47 
13th October | Crown Live at Crown Quarter
Crown Live will welcome Larry Kirwan this autumn with a gig in celebrating the legend's career with his time with Celtic rockers Black 47. Larry Kirwan has compiled 15 tracks of remastered favorites and rarities recorded over Black 47's controversial career.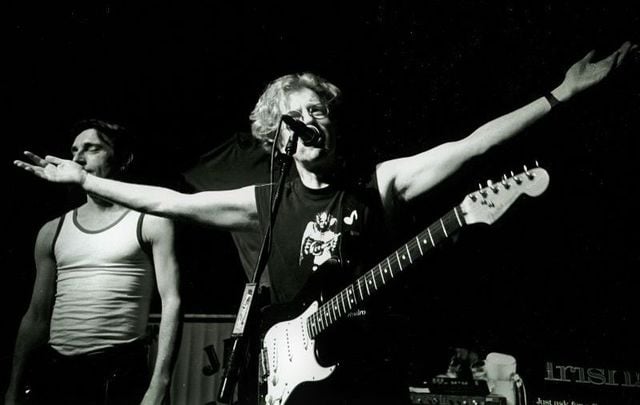 Women On The Verge of HRT
13th – 16th October | Wexford Arts Centre
Wexford Arts Centre welcomes the Wexford Drama Group to the stage this October with their newest production of Women On The Verge of HRT about Vera and Anna who have travelled to see the man of her dreams, Daniel O'Donnell. This comedy show is set to make you belly laugh.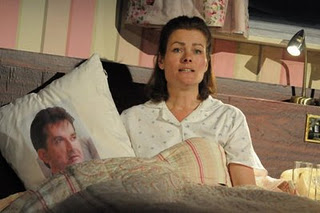 Karma Police – A Tribute to Radiohead
15th October | Crown Live at Crown Quarter
This Radiohead tribute band perfectly encapsulates a live music experience in Crown Live this October and promises to give the raw energy needed to play the best of Radiohead live. 
On Writing Librettos, with Laureate for Irish Fiction Colm Tóibín and Composer Alberto Caruso
20th October | Wexford Arts Centre
Laureate for Irish Fiction, Colm Tóibín, has written a libretto for an opera of his novel The Master with composer Alberto Caruso and he is set to be in conversation with Alberto Caruso in this special event ahead of the premiere of The Master at the Wexford Festival Opera 2022.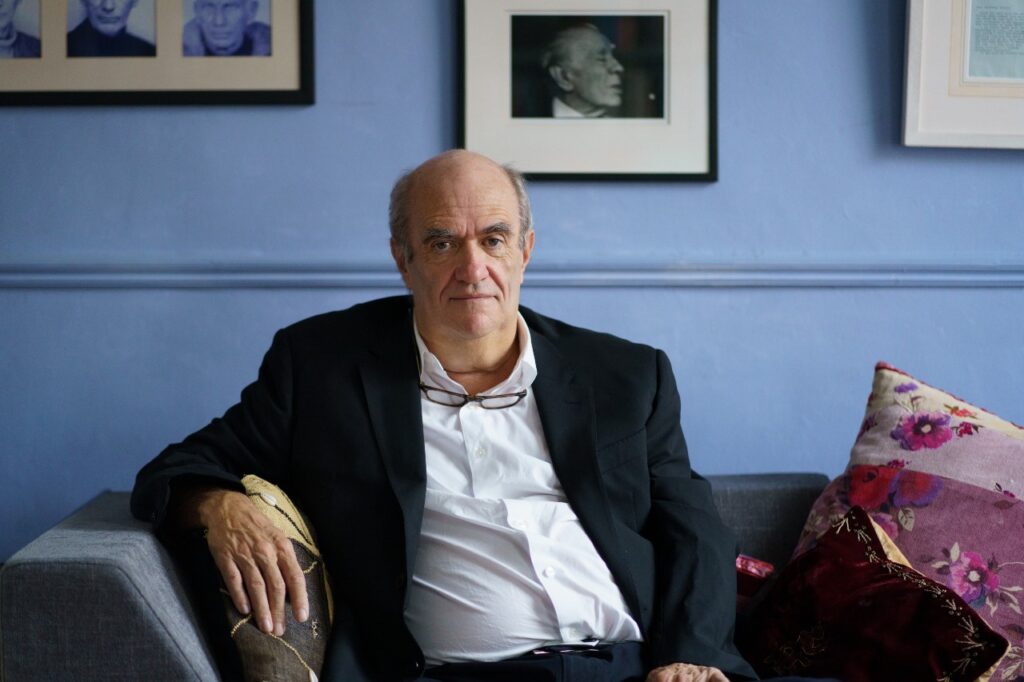 The 71st Wexford Opera Festival
21st October – 6th November | Wexford Town
Wexford is famous for its stamp on the worlds opera scene and this October will see the 71st Festival kick off with two weeks of arts across the town. This years festival is inspired by the theme of Magic & Music and will feature three main stage operas. 
Wexford Spiegeltent Festival
21st October – 6th November | Wexford Town
Wexford Spiegeltent Festival is also set to immerse the town on an electric level with a range of live music gigs, comedy, prohibition parties and more over 11 nights on Wexford's quayfront. The perfect place to enjoy Wexford's nightlife and food and drinks scene before or after gigs. Acts from comedy to music will include Joanne McNally, Gavin James, Lyra, The Academic, Neil Delamere, Tommy Tiernan and many more.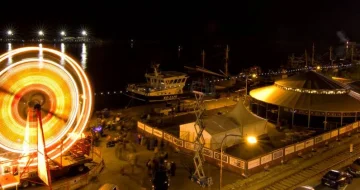 The Beat UK
21st October | Crown Live at Crown Quarter
British bank, The Beat, will take to the stage in Crown Live and enjoy a night of music fusing between Latin, ska, pop, soul, reggae and punk rock.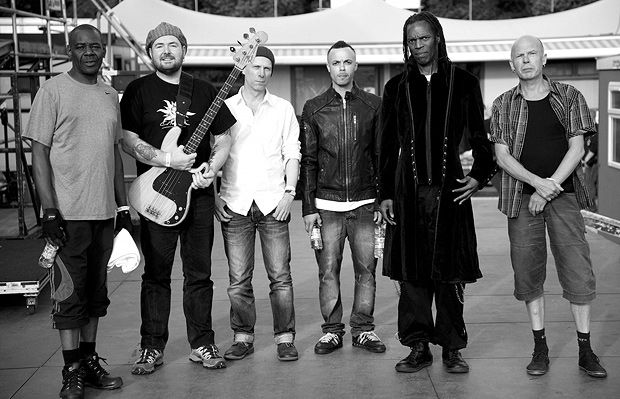 Cash Returns – Johnny Cash Tribute
22nd October | Crown Live at Crown Quarter
The outstanding award winning Johnny Cash and June Carter tribute show Cash Returns hit the stage with a spectacular new show to tell the story of arguably the music world's most famous couple – Johnny and June.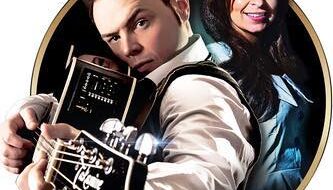 Lights Out
27th October – 5th November | Wexford Arts Centre
Hannah McNiven's premiere of searing new play Lights Out will hit screens in Wexford Arts Centre in association with Wexford Festival Opera. It focuses on the life of Dawn, a boxer struggling to reach the peak of her sport and how she adjusts. 
Opera Festival Antique Fair at Talbot Hotel
27th – 31st October | Talbot Hotel, Wexford Town
It's that time of year again when the annual Opera Festival Antique Fair in the Talbot Hotel gives visitors the opportunity to fall in love and buy their most desired vintage and antique pieces displayed in the hotel. From jewellery to homeware and all the nooks and crannies in between.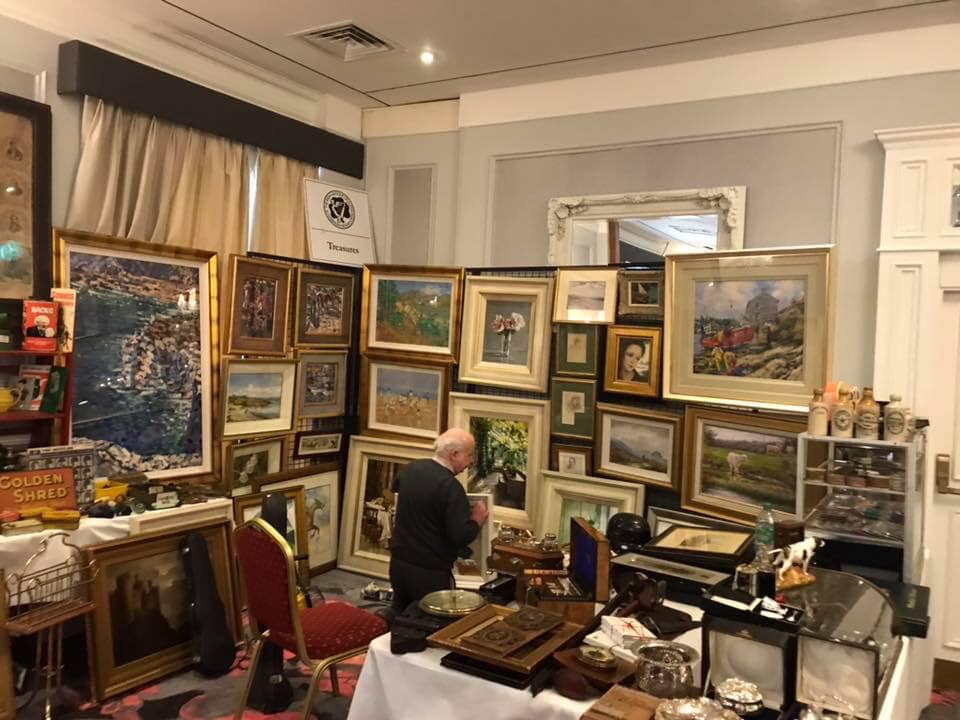 Oktoberfest Wexford
29th & 30th October | Clayton Whites Hotel, Wexford Town
A slice of Bavaria in Wexford, why not? Enjoy a celebration of German culture in the centre of Wexford town with steins of beer, pretzels, chicken schnitzel, German brass brand music, themed activities, Bavarian games & more in a big beer hall. 
The Fureys
30th October | Riverside Park Hotel, Enniscorthy
Join the Riverside Park Hotel in welcoming The Fureys to Enniscorthy for a night of entertainment and fun with live music by this popular Irish male folk band. 

Wexford Light Opera Society Hits from the Musicals
31st October – 3rd November | Clayton Whites Hotel
Wexford Light Opera Society will put on a spectacular show with its annual Hits From The Musicals over four nights of the Wexford Festival Opera. The musical playlist incorporates both old and new musical theatre feasts sung by the award-winning chorus of the Wexford Light Opera Society. 
The Legend Of Sleepy Hollow
4th November | Presentation Arts Centre, Enniscorthy
One for the kids! Enjoy this perfect Halloween show for all the family in the Presentation Arts Centre. The Legend Of Sleepy Hollow is the best Halloween theatre treat for the little ones to finish your child's Halloween festivities before the bells of Christmas start jingling.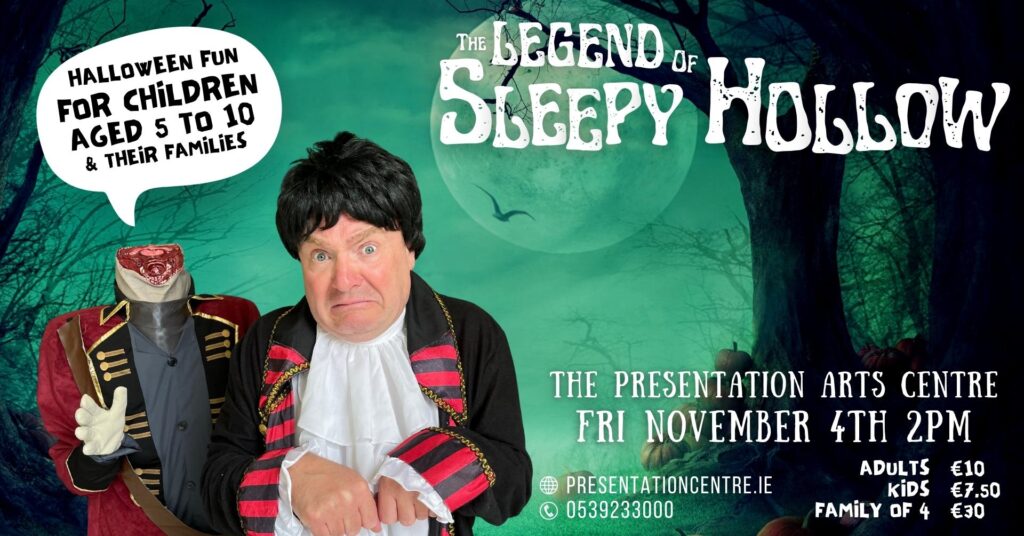 The Teddy, The Witch, And The Pumpkin!
4th November | Presentation Arts Centre, Enniscorthy
This show is made for young children up to the age of six and the perfect Halloween theme to continue the excitement of the season. Give the little ones the chance to experience the magic of live theatre. 
Wallis Bird in Wexford
12th November | Crown Live at Crown Quarter
Join us in welcoming Wexford's Wallis Bird back home with a live gig in Crown Live this autumn. Wallis brings exceptional energy to the stage and her home crowd will set her alive. Her seventh studio album Hands has been released this year and brings personal and experimental touch to her music, more so than ever before.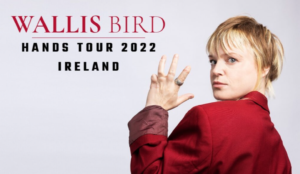 The Legend of Luke Kelly
12th November | National Opera House, Wexford Town
The Legend of Luke Kelly is an authentic show celebrating the life and songs of Ireland's most iconic and greatest folk singer. Created and performed by the renowned Chris Kavanagh the show is not a tribute but a journey through Luke's music that has received rave reviews in Ireland and abroad.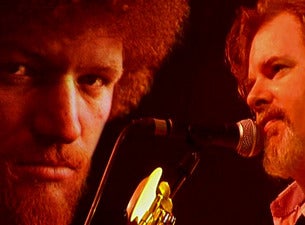 The Kilfenora Céilí Band
12th November | National Opera House, Wexford Town
Join the Kilfenora Céilí Bank in the National Opera House this autumn with an evening of Céilí Irish Music from the band formed from County Clare. This long living band will promise to set the night up for craic agus ceoil.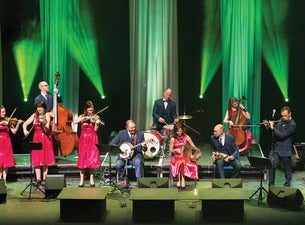 Be inspired at VisitWexford.ie or visit us on our socials @VisitWexford.
Tag us in when you endeavour to have fun at Wexford's abundance of events and festivals.
Wish you were here? Book your Autumn Break at VisitWexford.ie now
#VisitWexford #WishYouWereHere #AutumnInWexford