Header photo: @WexforDrone
The best wallet-friendly things to do as you staycation in County Wexford
#KeepDiscovering and #VisitWexford this year!
Looking for an unforgettable staycation, but cautious of costs? Don't worry, County Wexford has an array of wallet-friendly options to take your staycation off to a wonderful start, without breaking the bank. Check out our list of suggestions below and feel inspired by all of the wallet-friendly bits you can do while staycationing in Wexford.
This week's #TravelTuesday tip: With the sunny south east proving to live up to it's name with sunshine this summer, our visitors are loving the outdoor fun our beautiful county has to offer. Our tip is to pack a picnic full of nutritious options to keep you and your fellow adventurers in tip top form during your time of fun in our corner of Ireland's Ancient East. Picnics are a great way to keep the costs relatively low and take in the slow setting of eating outdoors, anywhere and at anytime that you want.
To avoid disappointment, at Visit Wexford we would suggest you book your visit well in advance!
It's best to visit with a plan in mind to ensure you're taking advantage of all of Wexford's offerings and the earlier the better. Check the attraction's social media and/or website before leaving as opening hours may be subject to change dependent on restrictions.
Wexford Lavender Farm
Entry fee is based on parking at €5 in place of admission fees | Booking: Necessary 
Click >here<
Wexford Lavender Farm has gained a lot of popularity lately, and considering the beauty of this place, we are not surprised. Even actress Amy Huberman and bloggers like Lauren Arthurs and Daniella Moyles paid a visit to this beautiful place. Wexford Lavender Farm offers four acres of lavender, a beautiful café located in converted stables, gift shop, childrens' play area, quad barrel train ride, visitor information centre with distillery equipment, woodland walks, plant sales and a fun day out for the whole family. Located within a fifteen minute drive from Gorey, you will not regret making a trip to share the passion for purple. The ideal background for that cute couple's picture or an Instagram photoshoot with your best friend. Please note that during summer months, Wexford Lavendar Farm operate with a €5 parking fee in place of admission fees.
Raven Point Loop
Entry: Free | Booking: Not necessary
Click >here<
Listed as one of the 50 great walks in Ireland in the Irish Independent by Pól Ó Conghaile in 2020, the Raven Point Loop is a great thing to do whether doing it as a family, a group of friends, a couple or solo. It starts off in the stunning pine forest and circles around the Wexford harbour. You also get to come back by one of the most beautiful beaches in Ireland, Curracloe. Like Pól said, "you get a little bit of everything". Why not finish the trail with a picnic on the beach? Whether as a date or with friends, it is guaranteed to be the perfect end to the day. 
Walking the Raven Point loop in Co Wexford was my first outing after lockdown. It's one of 50 great Irish walks featured in the Irish Independent and Sunday Independent this weekend. Get yer boots on! 🥾🥾 🇮🇪#MakeABreakForIt pic.twitter.com/Jpa87Y7E32

— @poloconghaile (@poloconghaile) July 10, 2020
The Little Saltee Restaurant & Takeaway 
Entry: Free | Booking: Not necessary
Click >here<
No time to pack a picnic in the end? Don't worry, this time we have it sorted for you. We always face a challenge when choosing a place to eat for our next date or for a friends' gathering. The Little Saltee Restaurant & Takeaway of Kilmore Quay is considered to be one of the best chippers in Ireland and one of the only places you can get incredibly fresh, high-quality fish for low prices. Enjoy a delicious Monkfish supper for just under a tenner. Enjoy The Little Saltee experience away from the elements in their comfortable and casual restaurant setting. Book in advance to avoid disappointment. 
The Little Saltee also offers a delicious takeaway with a wide range of freshly prepared fish from beer battered haddock to monkfish medallions to choose from. A great place to get together with friends you have not seen in a while, everyone will find something to suit their taste.  And do not forget about the homemade chips which are peeled and chipped every single morning. 
Seal Rescue 
Click >here<
Basic Tour
Entry: Donation based | Booking: TBC
Enjoy free entry to Seal Rescue Ireland's Visitor Centre open everyday from 10am-5pm. Enjoy an informative and fascinating tour and learn more about Ireland's seals on the day and why they need help. Meet the seals in care of the Seal Rescue Ireland, learn their unique stories and personalities, and what the rehabilitation process involves for them when touring the kennels and rehabilitation pools. End your visit by checking out their eco-friendly gift shop, and get the chance to adopt your favourite seal pup.
Seal Feed & Enrichment' Experience
Entry: €20 | Booking: Necessary, book here
Daily Time-slots Available: 10:00am – 11:00am; 12:30pm – 1:30pm; 3:00pm – 4:00pm; 5:00pm – 6:00pm
See the adorable seal pups up close, get involved in their rehabilitation, and help get them one step closer to being released back into the wild. The one-hour experience will begin with a behind the scenes tour of the hospital where you will have the opportunity to assist the skilled staff in preparing feeds and other enrichment items to keep the seals happy, healthy and mentally stimulated while in care. You will also tour the rehabilitation pools and have the chance to feed the seals, watch them dive and compete for fish, and develop skills which they will need to flourish in the wild.
Details: Participants under 16 years of age must be accompanied by a parent/guardian and children under 2 are not able to come into the hospital area.
Discount: Receive €5 off a seal adoption(s) of your choice for participating.
Dunbrody Abbey
Opening dates for the Dunbrody Abbey Visitor Centre: 1st May to 30th September 2020
From 11am – 5:30pm (July – August from 11:00am – 6:00pm
Entry: Admission to the Abbey €4 per adult or €1 per child or Maze / Museum / Pitch & Putt only €7 per adult or €4 per child | Booking: Necessary by emailing at patrick@dunbrodyabbey.com or calling Patrick on 086 275 9149 
Click >here<
Dunbrody Abbey is full of history. It was founded in 1170 after the Norman invasion of Ireland. It was completed circa 1220, but additions may have continued for some time. The Castle garden is the resting-place for an intricate yew hedge maze. Made with 1,500 yew trees, and gravel paths, it is one of only two full-size mazes in Ireland. Definitely a unique experience for your next roadtrip with friends or your partner.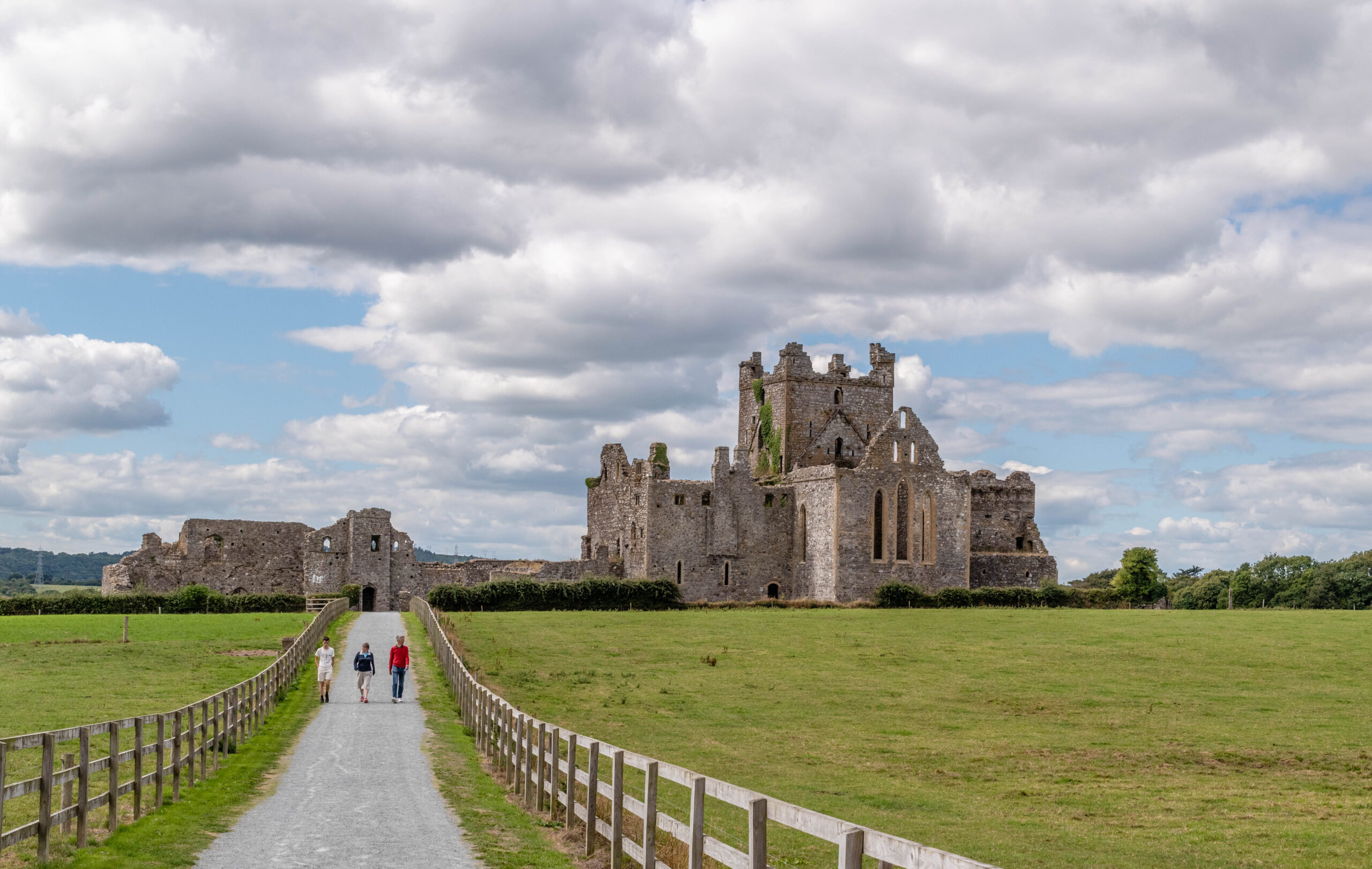 Forth Mountain
Entry: Free | Booking: Not necessary
Click >here<
Forth Mountain is a stunning, rock outcrop rising to an amazing height of 780 feet (235m) just southwest of Wexford town. It is a great trail to hike during a beautiful day, the panoramic views from the top of Wexford coastline include Rosslare, Our Lady's Island, Saltee Islands, Hook Head lighthouse and across into Dunmore East and the Waterford estuary. The Forth Mountain, unlike any other mountain in Ireland, boasts of 500-600 million-year-old rock, a pivotal location in the 1798 Rebellion, the remains of houses built in the early 1900s, a grotto, and a climb of almost 235m high. A fun thing to do as a family, with a group of friends or why not choose it as an idea for the next date with your partner. Enjoy a beautiful sunset from the top. 
Another great place to visit this weekend – the Forth Mountain! 😍Aren't we lucky to have such stunning places in our County? Have you been? 👣

Plan your holiday at https://t.co/caxUJVo0Pk 💜💛 #BestForFun #BestForSun

Photo Credit: @wexfordrone pic.twitter.com/69SQlKjbel

— Visit Wexford (@visitwexford) July 19, 2020
Blackwater Foot Golf 
Entry:  €5 per head, second round only €2.50 | Booking: Necessary, click here or call 087 3497201
Click >here<
Foot Golf at Blackwater is a lot of fun. The game is played to the rules of golf with just one difference: you use footballs instead of golf balls.  And of course, the holes are bigger and the course is shorter.  The player who plays 18 holes with the fewest shots wins.  As in golf, you play your first shot on a hole from the tee box, and work your way towards the green, avoiding the bunkers and other hazards. A game of Foot Golf takes around an hour, and is suitable for all ages and all levels of fitness. They also offer Foot Pool, which you can read more about here. Gather a group of your besties or challenge your partner to a game full of fun and laughter. 
© Blackwater Foot Golf
Abbey Par 3 
Click >here<
Crazy Golf Course
Entry: Adult €6, Child €5 Booking: Necessary, call 086 608 4257
Enjoy the new Crazy Golf course and 18 holes with famous landmarks such as Hook Lighthouse, Tintern Abbey, Main Street Fethard, Loftus Hall and many more. The Hook Peninsula theme is very popular already. Clubs and golf balls supplied. A great thing to do as a family, with a group of friends or why not enjoy it as a fun date with your partner. 
Golf
Entry: From €25 per family of 4 Booking: Necessary, call 086 608 4257
Click >here<
Abbey Par 3 Golf near Fethard-on-Sea in County Wexford is 40 acres of well groomed parkland. 18 holes with sand bunkers, water hazards and challenging greens maintained to the highest standard will test your skills. The course is open from dawn to dusk all year. Another great thing to do in County Wexford during your next get together with your friends.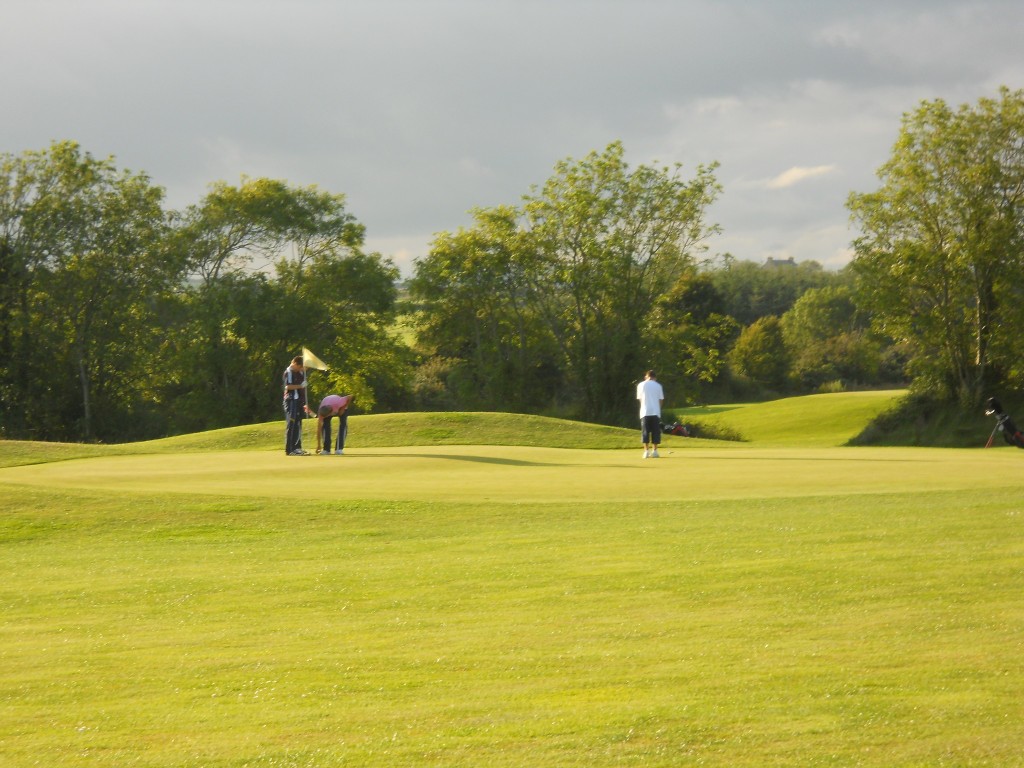 © Abbey Par 3 
Crab Fishing
Entry: Free |  Booking: Not necessary
Have you ever been crab fishing? Definitely a unique thing to do while staying in County Wexford. Kilmore, Cahore Pier, Rosslare Harbour, Fethard Beach and Duncannon are all popular spots for this. Bait is usually available in the local shops. All you need is some pieces of bacon cut up, a length of a string and a bucket.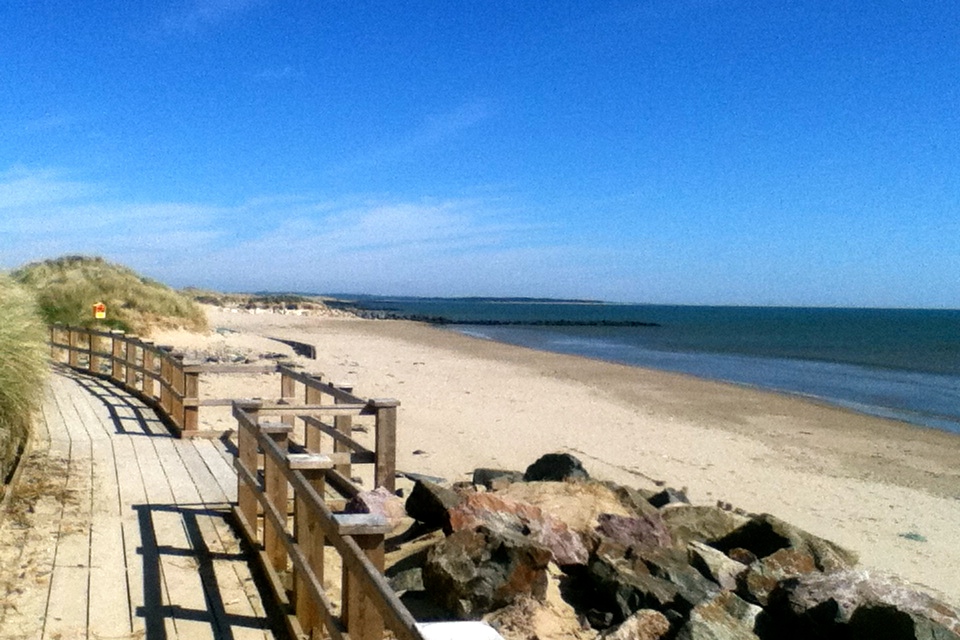 Baginbun Beach
Entry: Free | Booking: Not necessary
Click >here<
A stunning, secluded and sheltered beach located just outside Fethard in County Wexford. Why not grab some blankets, delicious local Wexford food and enjoy a picnic with your friends? Also, a great place for a game of badminton or volleyball. Or an ideal place for your next date or a family day out. 
Oulart Hill and the Tulach a' tSolais Monument
Entry: Free | Booking: Not necessary
Click >here<
Enjoy an amazing walk and see as far as Wales from the top of the hill on a fine day. Download a printable map available here as it comes with a lot of stories connected to sites along the way and off you go. There are three separate but equally stunning trails to choose from that interlink with each other: The Jean Kennedy Smith Walk (Approx 2.9 miles), The UnYoke Walk (Approx 6.4 miles) and Cosán na Glóire Walk (Approx. 0.3 miles).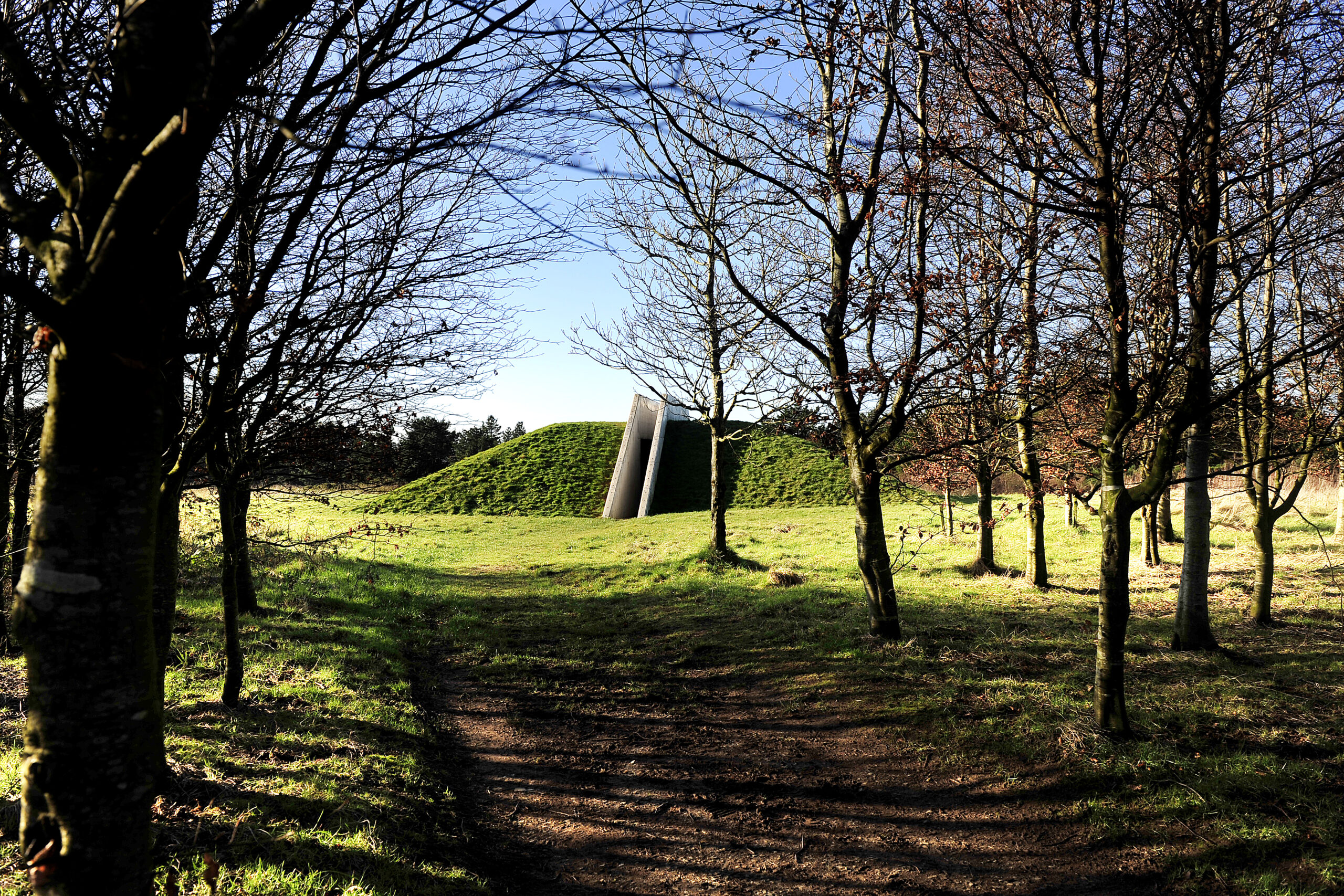 Our Lady's Island Lake
Entry: Free | Booking: Not necessary
Click >here<
Our Lady's Island is an ancient place of pilgrimage in the south eastern corner of Ireland in the diocese of Ferns. A beautiful, tranquil place for a walk with stunning views of the lake and swans. A lovely landscape of rolling hills with cows grazing in the background. An ideal place to clear the mind and for a walk with that someone special.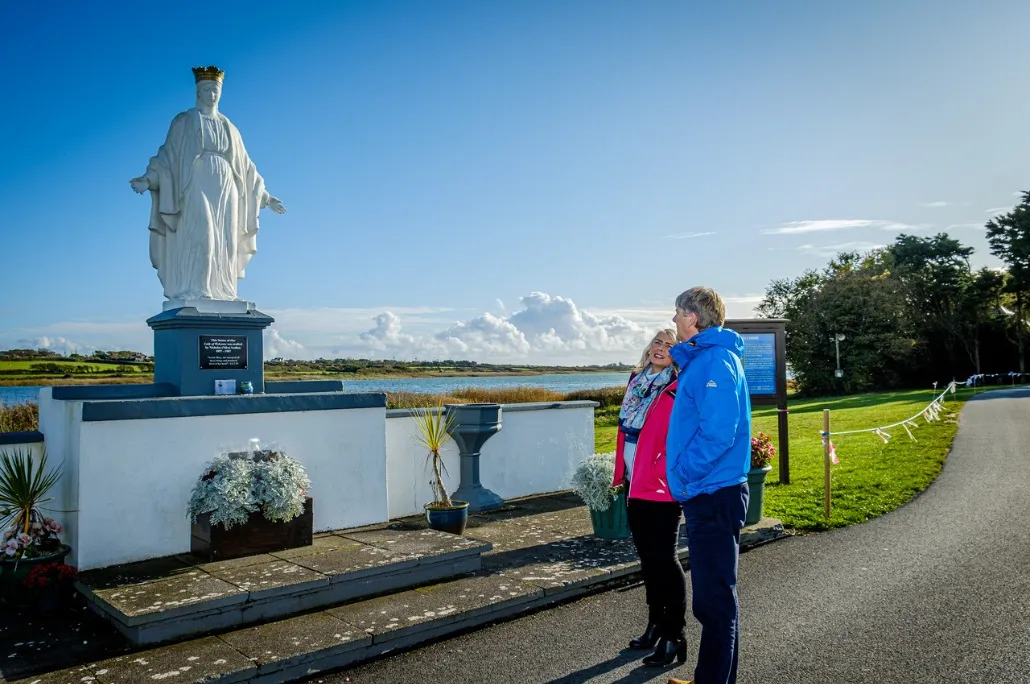 Among each of these wallet-friendly and wonderful offerings Wexford has to show for, there's also countless beautiful blue flag beaches you that can enjoy for free while in County Wexford. You can check these out on our beaches directory >here<
If you're not intrigued by sand in your toes, try your foot at one of Wexford's many stunning and wondrous trails waiting for adventure >here<
Note: All prices listed are subject to availability and are correct from the website today 21/7/2021 and we advise to book online in advance if possible. 
So, what are you waiting for? 
Plan your adventure ahead at VisitWexford.ie
#BestForSun #BestForFun
We would love to know if you have followed our proposed itinerary.
Let us know by tagging @VisitWexford #VisitWexford in your social media posts!