Things to do in Wexford with families in County Wexford this Christmas
Wexford is one of Ireland's top 3 places that visitors to the Emerald Isle most often take a break in during the winter months. Explore the abundance of fun and fantastic family-friendly things you can get up to when you visit our corner of Ireland's Ancient East as you keep discovering Ireland. Explore one of many beaches along our 250km coastline or to find the best spots for adventurous water activities like surfing, kitesurfing or kayaking. Are you brave enough? 
Take a peaceful walk around one of Wexford's many beautiful gardens, discover iconic locations like our famous Hook Lighthouse, Wells House, Dunbrody Abbey and Enniscorthy Castle among County Wexford's top-class attractions based on history. Enjoy festivals, events and experiences that take place across County Wexford during the autumn months with live music and comedy, to family, crafting and workshops and other events taking place across the county this winter.
Come and enjoy Wexford's see and do this Christmas with magical experiences on every corner
Find your joy in Wexford.
Book your winter break at
 VisitWexford.ie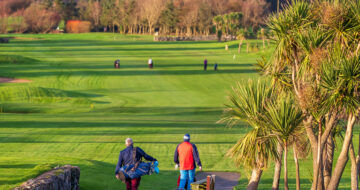 St. Helen's Bay Golf Resort
St. Helen's Bay Golf Resort is one of Wexford's Golf Club's that maintain an amazing 18 Hole Parkland Golf Course with 2 signature cliff edge challenging holes. Nestled in the Bay of St. Helen's this course is a must for any golfer with the course portraying a combination of Parkland and Links terrain. The final […]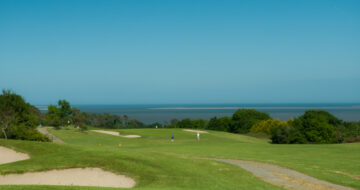 Wexford Golf Club
Founded in 1961 and affiliated to the GUI in 1966, it is an 18 hole parkland course, situated on the slopes of Mulgannon Hill on the outskirts of Wexford town. Visitors to the club will enjoy a challenging round of golf on the newly developed Jeff Howes course, and the variety of spectacular views from […]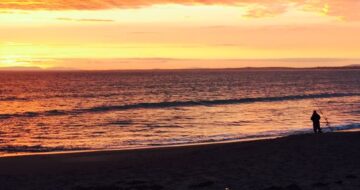 Angling in Kilmore Quay
Sitting south in our beautiful Model County, Kilmore Quay is home to a huge variety of fishing opportunities in the sunny south east. With charter boats boasting every wave on the quay, why not book in with one of the local charter boats available on the quay and fish for your freshest catch yet. […]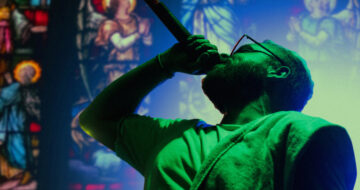 The Presentation Arts Centre
The Presentation Arts Centre is a fully accessible and multi-use art gallery and historic theatre in the heart of Enniscorthy, Co. Wexford. We host exhibitions, theatre shows, live music gigs, creative workshops for adults and children and so much more. Our converted chapel theatre is the star of our venue, with a dazzling stained […]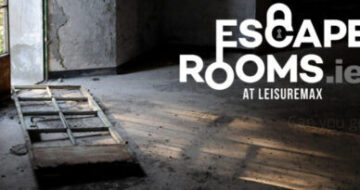 Escape Rooms Wexford at Leisure Max
Wexford town, Co. Wexford: EscapeRooms.ie today announced Wexford first ever escape room, opening in Leisure Max Wexford. There are of three games. Prohibition is the game where you need to organise a shipment of Irish Whiskey with out been caught. Working for a beer baron is never easy though. Locked In is the […]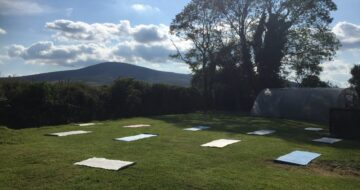 Wexford Pilates
A Wellness Studio, situated in the picturesque village of Kiltealy at the foothills of the Blackstairs Mountains. We run weekly Outdoor Classes in Yoga, Pilates, Meditation, Deep Relaxation and Craniosacral Therapy. Group Wellness Days are offered weekly where you are treated to classes, tranquil hikes and wholesome food to leave you relaxed, refreshed and recharged.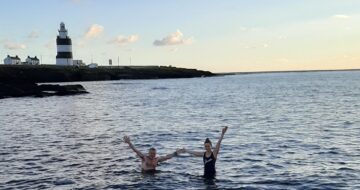 Livin' off the Hook
Check out Livin' off the Hook for walking tours and beach yoga classes as well as health and fitness events, workshops & retreats on the stunning Hook Peninsula in County Wexford. Join Liam for a Hike the Hook Walking Tour. Liam is a registered regional tour guide of Ireland and his tours are informative, […]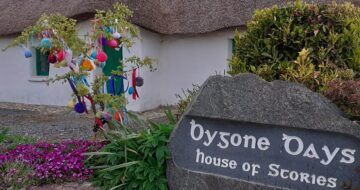 The Storytelling Houses of Wexford
Scattered across Wexford, typically a little out of the way, up a mountain road or tucked away in a rural village, you'll find the Storytelling Houses of Wexford.  Hosted by a Bán on Tí or Fear an Tí who hold the Talking Stick and bag the seat by the fireside!  Held on various […]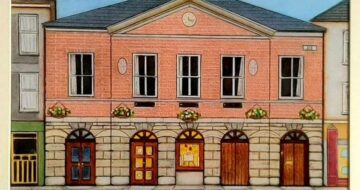 Gorey Visitor Centre
Situated on Goreys bustling Main Street is the Gorey Visitor Centre. Part Tourism Office, part Craft & Design Boutique. Registered as a retail partner with the Design & Craft Council of Ireland, inside you will find a multitude of gifts, souvenirs and bespoke craft items.  From locally made soaps and beauty products to beautifully painted […]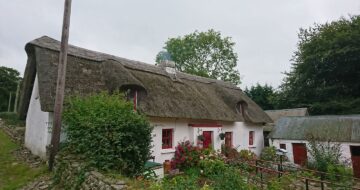 Ár mBréacha House of Storytelling
Ár mBréacha House is a traditional Storytelling House in on a small rural road just outside Camolin Storytelling sessions are held on the first Tuesday of each month throughout the year Anyone attending is invited to tell a story, sing a song, or simply listen to the stories, songs and experiences of other guests. No […]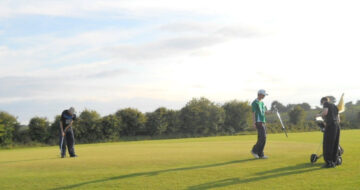 Abbey Par 3
Abbey Par 3 Golf is 40 acres of well-groomed parkland with a crazy golf course on site near Fethard-on-Sea in County Wexford. With 18 holes consisting of sand bunkers, water hazzards and challenging greens maintained to the highest standard will test your skills. The course is open from dawn to dusk all year and tea, coffee, […]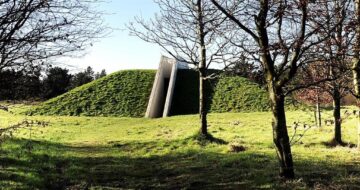 Tulach a'tSolais Monument
"The construction of a tulach or burial mound, as a place of connection between the world of the living and the 'other world' was common in ancient Ireland. The United Irishmen's uprising of 1798, fuelled by the revolutionary example of the United States and France, took place at Oulart Hill. Victory led to the establishment […]