Bleisure Travel in Wexford
Finding time to travel and see the world while working a full time job can be hard. So, why not combine business travel with leisure to enjoy an extended work break and visit many locations. Bleisure tourism allows remote workers to add holiday time to a business trip or conference while having the opportunity to bring friends and family on an extended break. Part work, part travel! Whether you are travelling from the United Kingdom, United States or here in Ireland, Wexford is the perfect location for a bleisure trip. There is so much to do and see in Wexford such as exploring various beaches, gardens, attractions, historical sites and more.  
To make the most out of your few extra days in Wexford, we have put together the ultimate activity guide to help you save time and effort on planning so that you can get the most from your work-cation.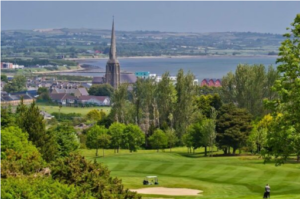 Lose yourself with nature and get out into the fresh Wexford air for some outdoor activities at The Wexford Adventure Trail. Enjoy kayaking in the sea or on the river Slaney, quad biking cross country, or horse riding on one of Wexford's glorious beaches. You can also take a tour of the county on foot or bicycle to explore Wexford's various mountains and hiking trails. Enjoy a more unique experience at the Alpaca Lodge where you can walk along a trail with the alpacas and learn all about them. Or, discover some of the luxury Golf Courses that Wexford has to offer and enjoy views over various cliffs and parklands during your round of golf.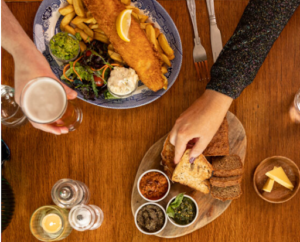 After some adventuring around the county, refuel with delicious food from award-winning restaurants across County Wexford. With multiple dining options and local produce in every dish, there are mouth-watering meals for even the pickiest of eaters. Or, enjoy a fun and insightful Food and Drink Experience with Taste Wexford, the sub-brand of Visit Wexford CLG. Take part in the Bean and Goose Experience where you will see how one of Ireland's finest chocolatiers makes their delicious chocolate, and you might even get to taste some along the way! Kate's Coffee Shop is the perfect spot to enjoy a treat and catch up on some work during your bleisure trip. You can take in the picturesque surroundings while enjoying a specialty coffee and homemade meal with a real local feel. After a day of exploring, nothing beats a crisp pint in one of Wexford's top Bars and Pubs. With a great atmosphere in the town, live music, storytelling and more, find your perfect spot in Wexford.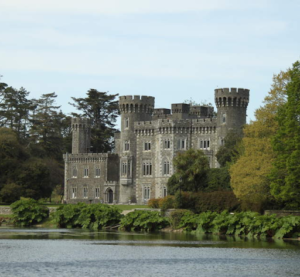 Dive into some of Wexford's heritage and culture with the magnificent Johnstown Castle or the Medieval Ferns Experience which tells a story of Wexford's medieval past through virtual reality and audio visuals. Visit the Tulach a' tSolais monument, a common burial mound in ancient Ireland connecting the world of the living and the 'other world'. On both the Spring and Autumn Equinox the monument is perfectly aligned to catch the sun creating a breathtaking light show. As travel experts, we know that you need comfortable yet practical accommodation in order for you to enjoy your stay but get your work done. We have over 100 accommodation types perfect for families, solo travelers, couples and more. From luxury 5 Star Boutique Hotels to Self-Catering Cottages, we have something to suit all types of bleisure travelers.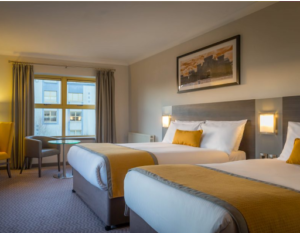 We highly recommend that you see some of the amazing leisure travel activities and attractions that Wexford has to offer. To make it even easier for you, fill in your trip planner here or download our ready made travel itineraries, you'll be surprised at how much you can fit in! Follow Visit Wexford on social media and we will keep you up to date on all things to do during your leisure trip. Explore more of the world, experience the local culture, feed your soul and Visit Wexford for your next bleisure trip.
Wexford. Where business meets downtime.
Plan your bleisure break at VisitWexford.ie