Header image credit: Well's House & Gardens 
Give your father a thoughtful gift from Wexford this Father's Day
This years Father's Day falls on Sunday the 18th of June. If you are struggling to find a gift for the dad, grandad or father figure in your life, well, look no further as we have a range of Wexford inspired gift ideas and days out you can treat him to.
The gift of Wexford 
Have a relaxing afternoon at Seafield Thermal Spa for 2 hours – €25 per person
Does your dad enjoy a relaxing afternoon or in need of some down time he wouldn't treat himself to? Treat him to a relaxing day out at Seafield Hotel & Spa in Gorey and let him unwind and relax for a full two hours in the thermal suite with access to the 6-metre hydrotherapy pool, outdoor vitality pool rasul chamber, aromatherapy suites, monsoon showers and an ice grotto. To ensure your he's totally relaxed you can also book from a range of spa treatments on offer.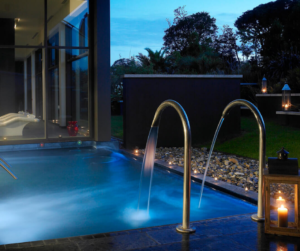 Treat him to a Bean & Goose chocolate gift 
Chocolate is always a good gift but its an even better gift when its from Bean & Goose. Choose from a range of luxurious chocolates, made with the finest, rarest cocoa in the world and collaborate with Ireland's best producers, creators, and illustrators to make joyous, memorable chocolate. Bean and Goose have bundles inspired by Father's Day in collaboration with Taste Wexford and their delightful sock collection. Taste Wexford is a sub-brand of Visit Wexford CLG. Click here to explore more. Who wouldn't love the gift of Wexford chocolate?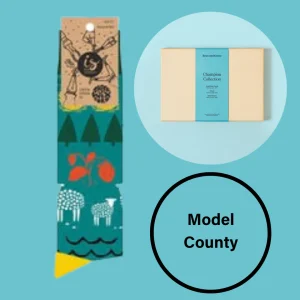 Spend an adventurous day out at Quadadventure
For a more exciting and adventurous day out with an element of the all good adrenaline pumping risk involved, take your dad quad biking. Quadventure has a course set out over 80 acres under the scenic backdrop of the Blackstairs Mountains. There are level fields, dug out ditches, dips and turns and waterlogged gripes to drive through. You can pause to take in the stunning scenery and then continue the adventure. A session takes 1hour 30mins in total with a driving time of approximately 45mins, prices range depending on age, height and experience. Now that's the ultimate Wexford memory! Book here.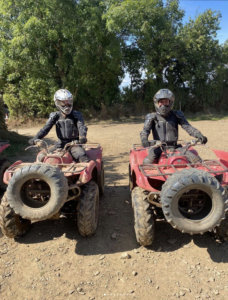 Take hime out for the day Classic Car Show
Wells House and Gardens in Gorey are hosting the annual Classic Car Show in conjunction with Gorey Motor Club. It's a super day planned with an abundance of cars, both Vintage & Classic on their roundabout again. This is the perfect day out this Father's Day as there is something for everyone with a range of activities to do. Click here to learn more.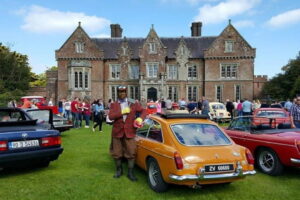 Pick your own Wexford Strawberries at The Village at Wheelocks!
The Village at Wheelock's a well known fruit farm in Enniscorthy which enables visitors to pick their own fruit. Receive get a brief guide to how Wheelock's grow their strawberry plants and shown a technique on how to pick them to ensure the succulent integrity of the fruit. You then pick your own punnet of delicious strawberries to bring home and enjoy. This a fun family activity for the whole family to enjoy this Father's Day. To book your slot to pick delicious strawberries, click here.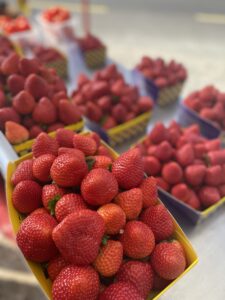 Experience fun Wexford activities with him
Take him to some of Wexford's breathtaking landmarks and iconic locations, such as Hook Head Lighthouse explore the area, and even get a guided tour of the lighthouse. Visit Wexford this Father's Day and soak it all in with so many beautiful attractions to visit like Wexford Lavender Farm, Johnstown Castle and Gardens, or one of Wexford's amazing Blue Flag and Green Coast beaches. Explore the Wexford coast with a guided tour with  By Hook or by Crooke Boat Tours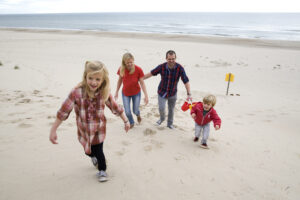 Gift dad something special this Father's Day or plan a day in Wexford to experience the sunny southeast and make this Father's Day one to remember. Spend Father's Day in Wexford and soak up those special Wexford memories.