County Wexford, #keep discovering the new and unique adventures the Sunny South East has to offer.
Pack up your friends, family or other half and #KeepDiscovering the great outdoors and their experiences in the cornerstone of Ireland's Ancient East this year
The diversity of the county's landscape means there's so much variety in the abundance of activities and attractions on offer for all ages, interests, budgets and fitness levels in our sunny south east. There's nothing better than packing up, preparing for an adventure and taking the Emerald Isle in as you delve into the great outdoors.
Our #TravelTuesday Tip: Pack for all weathers and each outdoor adventure on the plan accordingly…after all, we do live in Ireland where it could hail one minute and shine the next! Most importantly, plan that day, week or weekend of outdoor adventures ahead at VisitWexford.ie for a more care-free and free-flowing trip.
So, get ready to explore 10 of the unique outdoor activities Wexford has to offer, taking in breathtaking scenery, jaw-dropping views and luscious landscapes all while having fun in the sunny south east. We have compiled a list of 10 ways in which one can make an adventure out of it, #KeepDiscovering, and make a break for it in County Wexford this year:
1. Our Coastline & Beaches
Okay, so maybe beaches aren't totally unique when it comes to holidaying in Ireland. However, Wexford beaches undeniably are a highlight for those who visit Wexford. 
Strolling along the soft sand of a Wexford beach while enjoying the view of crystal clear water will have you feeling like you're in the Caribbean.  After all, they've featured in Hollywood! The epic film Saving Private Ryan was filmed on Curracloe Beach. Check out some of our favourite Wexford Beaches. 
Wexford has 250km of beautiful coastline and so, outdoor adventure and water-sport activities are plentiful. Check out some of the activities and providers below.
Enjoy a Sea Cave Kayaking Experience with The Irish Experience, a truly unique and exhilarating way to explore this magical and visually stunning coastline steeped in jaw-dropping historical stories with rich heritage and diverse wildlife.
Other Watersport Providers
You can also try your hand at kayaking, stand-up paddle-boarding, sailing, surfing. kite-surfing and rafting with, International Outdoor Activity Centre, Surf Shack, and Go Paddle to name just a few of the water sport providers in county Wexford.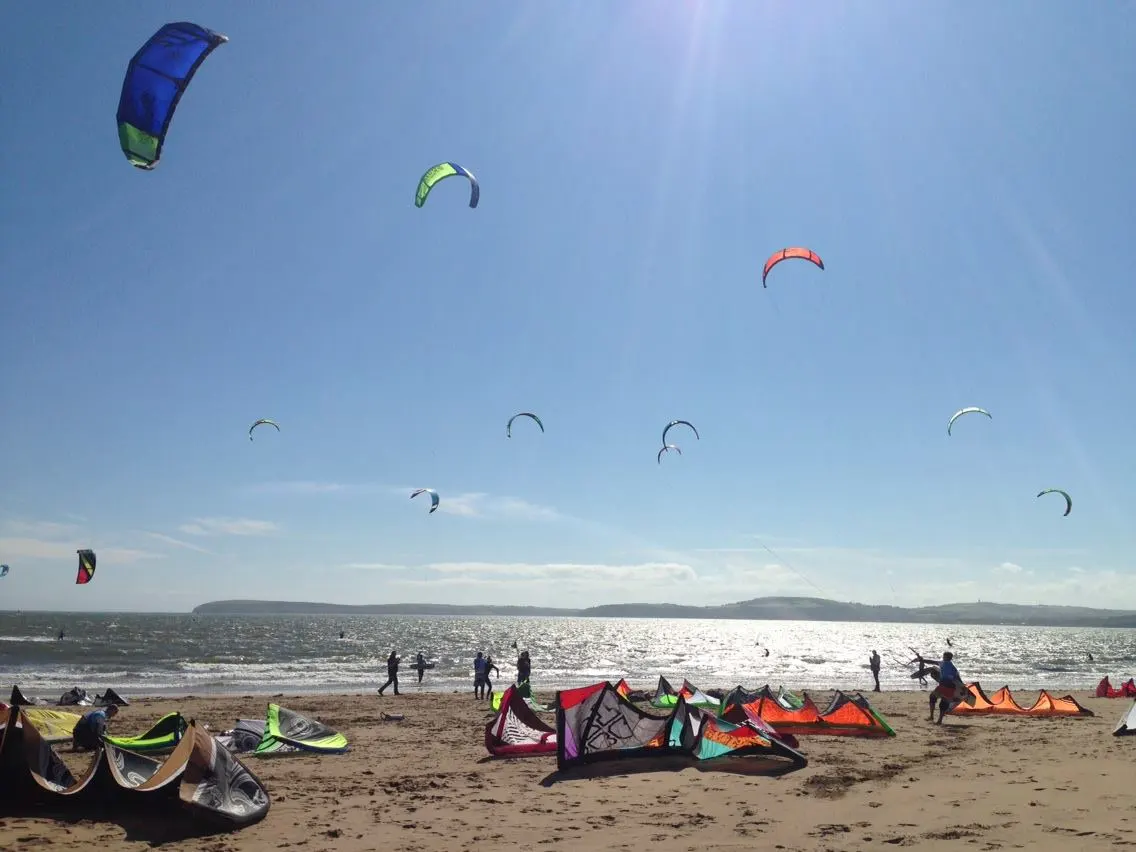 2. Get Walking & Cycling 
One of the most popular and enjoyable things you can do in the Sunny South East is to explore the diverse landscape by foot or bike. You're sure to discover a route that is perfect for you from sandy beaches, lush green meadows, breathtaking mountains or colourful gardens as you #KeepDiscovering.
Wexford Walking Trails have a range of quality, waymarked walking trips across county Wexford that you can choose from. Or if you are more of an explorer feel free to discover your own walking trail.
One thing is for sure, the views and surrounding scenery will blow you away no matter what. There is also a lot of trails and routes you can cycle if you prefer to travel by bike, check out our blog post about the Best Cycling Routes in Wexford.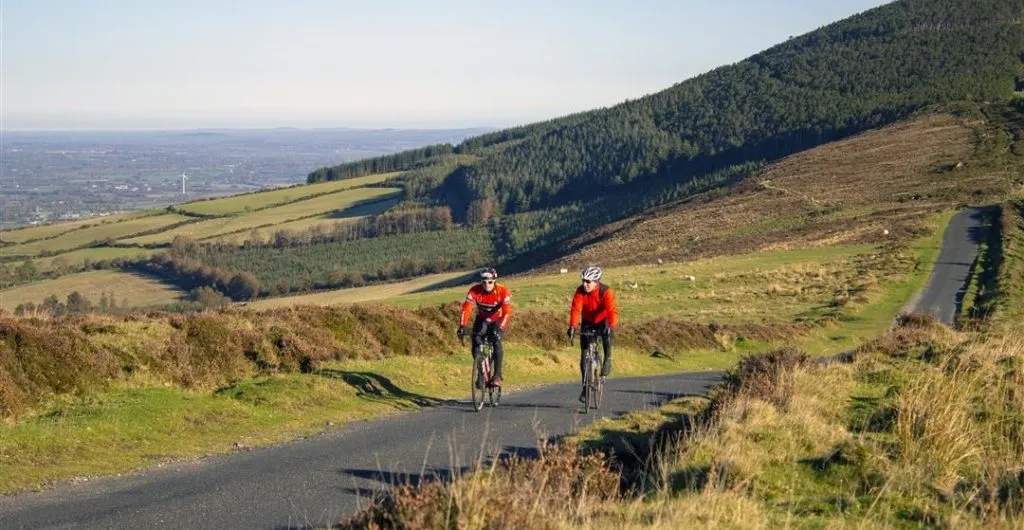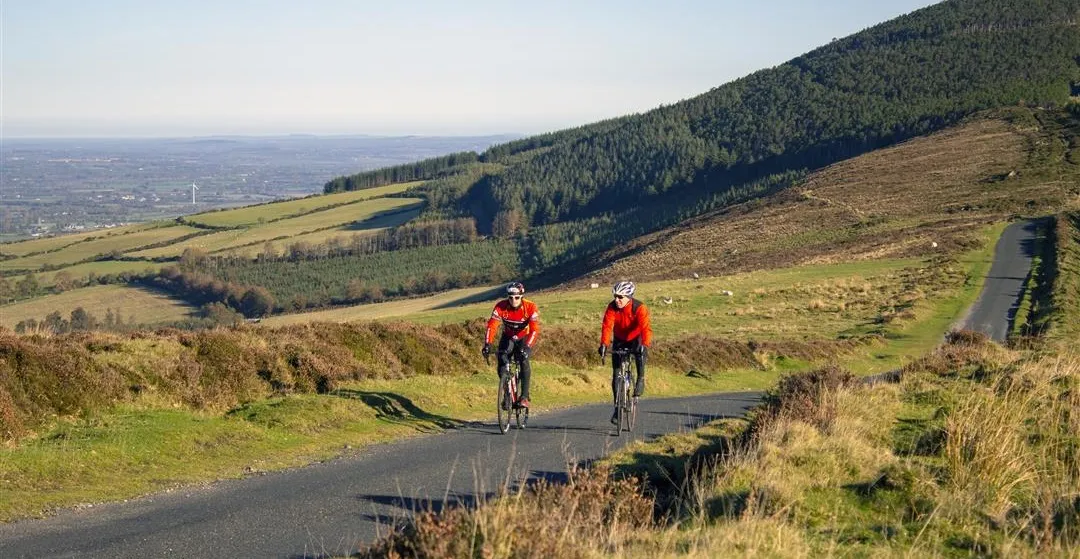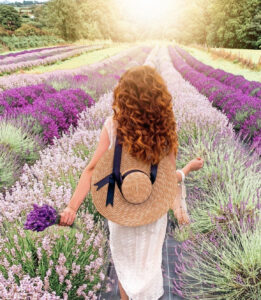 The scent, the calming qualities, the Instagram photo potential! Wexford Lavender Farm is certainly a truly unique experience in Wexford that's suitable for families, friends and instagrammers of all ages. 
As a member of Organic Trust Ireland, the operating lavender farm grows all their lavender 100% organically and is open 6 days a week. The fields and woodland walks are free to visit (€3 parking fee during June, July, & August) with the lavender fields being wheelchair accessible. There is also a quaint cafe and children's playground on-site. 
Be sure to snap a photo with the famous purple and gold door amidst the rows of lavender on your visit. 
4. Saddle Up for Horse Riding
Another way to travel while getting some fresh air is by horseback. Wexford has some great equestrian centres that are accommodating to all levels of riding – their main priority is that you enjoy your time in the saddle across County Wexford.
You can check out Anvil Lodge Riding School, Hazelwood Stables or Kingsford Equestrian Centre to name just a few. Whether you're in a group setting or riding solo, rest be assured you'll be in good hands.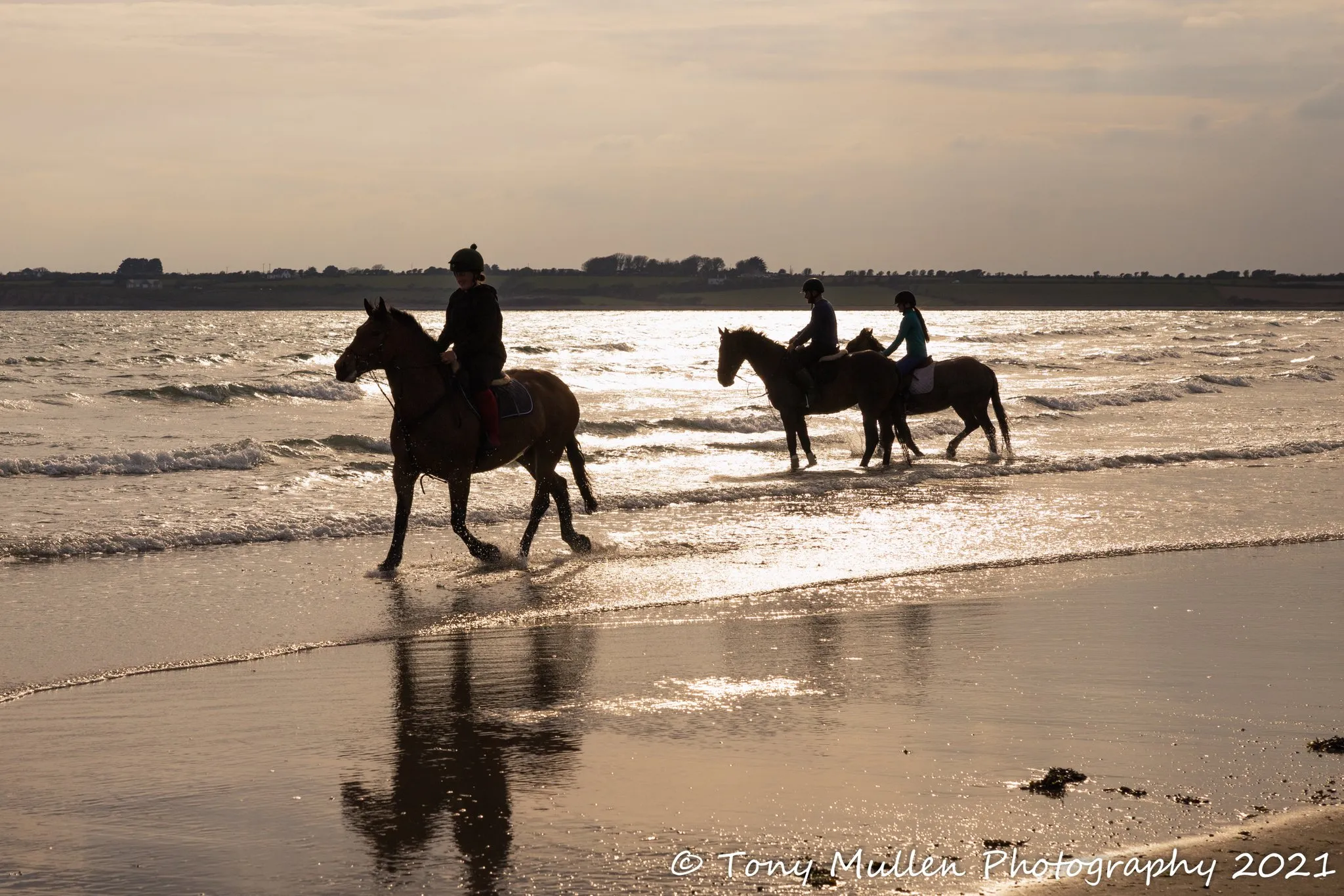 5. Saltee Sauna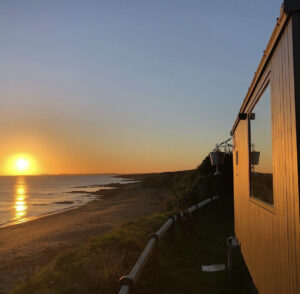 Sea swims are all the rage these days, but have you ever wanted to just jump into a sauna to warm yourself back up again? Well, now you can!
Saltee Sauna is a wood-fired sauna just off Cullenstown Beach. There's a changing room and sauna shower for before and after your 70 – 90 degree sauna session. A stunning setting to kick back, relax, and enjoy the sounds and views of the lapping waves.
You can check availability and book here!
6. Go and Golf
A game of golf is another popular pastime here in Wexford and thankfully, there's no shortage of fantastic fairways across the county, with a course in every corner of each district. Polish your golf shoes and practice your swing all while taking in the gorgeous surroundings.
Choose from a variety of golf courses listed on Visit Wexford's Wexford Golf Courses directory. There is also a fantastic annual golf event that runs in September, now known as the Taste Wexford Golf Experience where you can experience county Wexford through its stunning fairways and world-class food culture while dining in true Taste Wexford style.
From Rosslare and Enniscorthy, to Bunclody and Ballymoney among much more, there's no doubt you'll find a course to score a hole-in-one!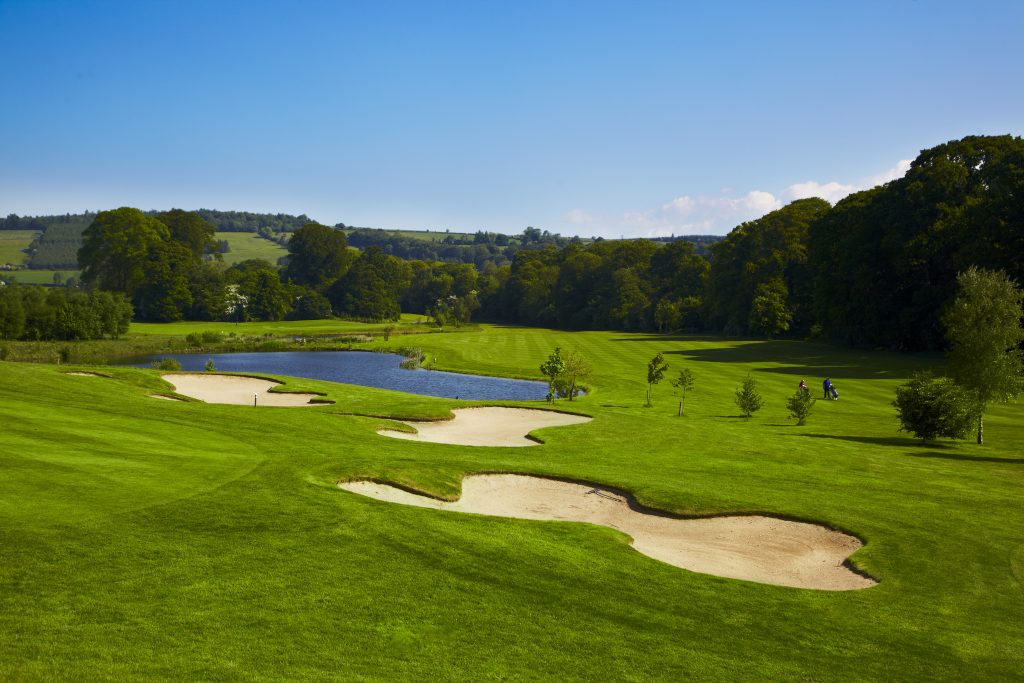 7. Indulge in Open-air History
The Kennedy Story and Emigrant Trail
Wexford, and particularly New Ross, have unique ties with America as being the ancestral home to President John F. Kennedy. 
This educational and exploratory trail leads visitors through the Kennedy Homestead, JFK Arboretum, and the magnificent Dunbrody Famine Ship. A replica of the famine ship Kennedy's great-grandfather boarded to sail to America.
This 1798 battlefield monument is one of the most historic and scenic locations in Wexford. What makes Tulach a' tSolais so unique is that it is the largest and perhaps the most nuanced monument in the world to 1798.
Step inside Tulach a' tSolais, and then avail of 3 different walking trails from the hub.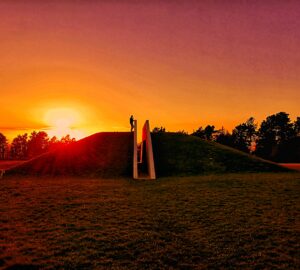 County Wexford is a culture and heritage-rich destination so what better place to visit than the Irish National Heritage Park. This outdoor museum takes you on a time-travelling tour where you will relive 9,000 years' worth of history. Visit homesteads, places of ritual and burial as well as ruins that were once forgotten. The Heritage Park also hosts a variety of traditional outdoor craft and skill workshops such as basket weaving, mounted combat training, Celtic carving, stone cobbling and more. There is also an opportunity to spend the night in a replica Viking House which is suitable for families and individuals. Lastly, the Ringfort Stayover is such a unique and wonderful experience to top off your visit to County Wexford.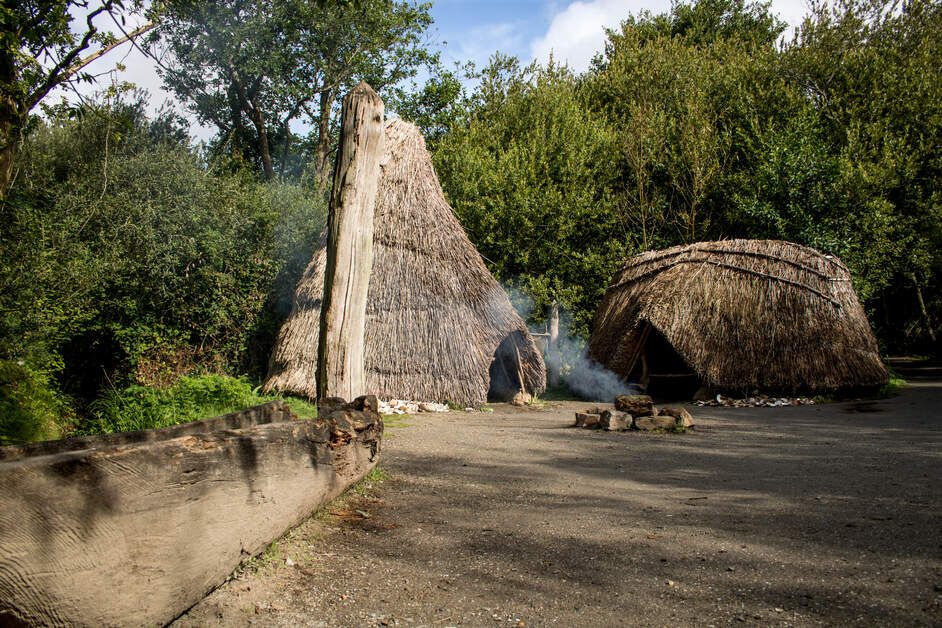 Another stunning site to take in the coastal views and listen to the ocean is at Hook Lighthouse. Hook Lighthouse is the oldest, original and functional lighthouse in the world. The stunning Hook Peninsula is a gem and must-see destination to visit when in Wexford. Visitors are welcome to explore the peninsula at their own leisure or there are a variety of tours available such as the Ring of Hook Tour and the Hook Lighthouse Bus Tour.
8. Fishing for Days
Another outdoor activity you can get up to in county Wexford is fishing or angling. Shore Angling Wexford offers shore angling for beginners and more experienced fishers alike. A relaxing pastime where you can appreciate the beautiful coastal surroundings and enjoy a little time to yourself or in small, intimate groups.
Alternatively, visit Bunclody Golf & Fishing Club to find the freshest catch from the River Slaney.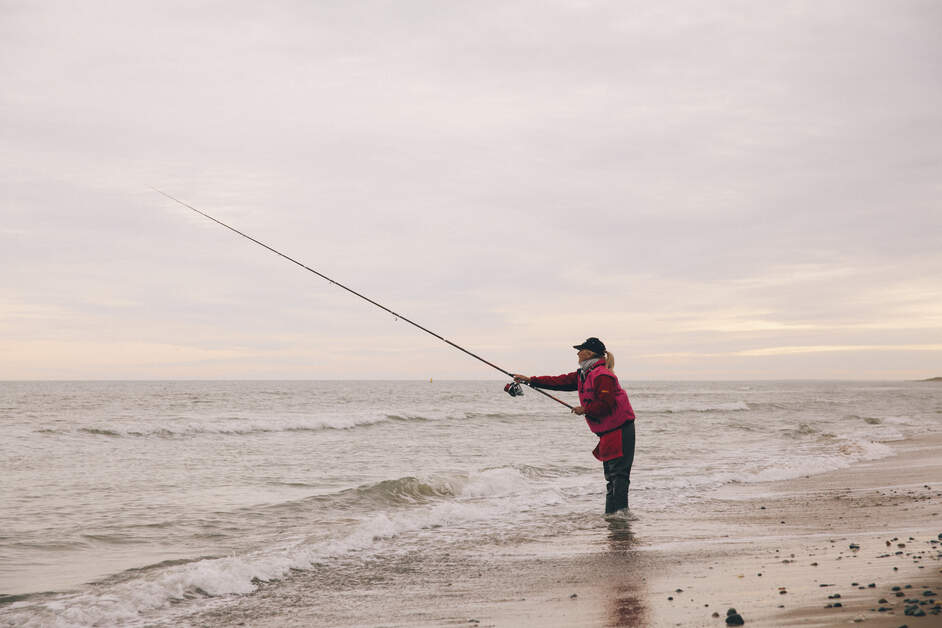 9. Endeavour More Outdoor Adventures
We've certainly got one for the thrill-seekers with Quad Adventure – an all-weather, cross-country quad bike racing facility. Suitable for age 6+, choose between a gentle trek or a thrilling cross-country adventure with the scenic Blackstairs Mountains as your backdrop. You are guaranteed fun no matter what age, experience, or weather!
10. Saltee Islands
Another fabulous and unique experience in Wexford you won't find anywhere else!
The Saltee Islands are home to an array of seabirds, most famously puffins, but also gannets, razorbills, and guillemots among other species of native wildlife. During April to October, the Saltee Ferry runs from Kilmore Quay taking passengers to the island to enjoy the sensational, picturesque views. 
Get snap happy as once again, as the Saltees are a photographer's dream.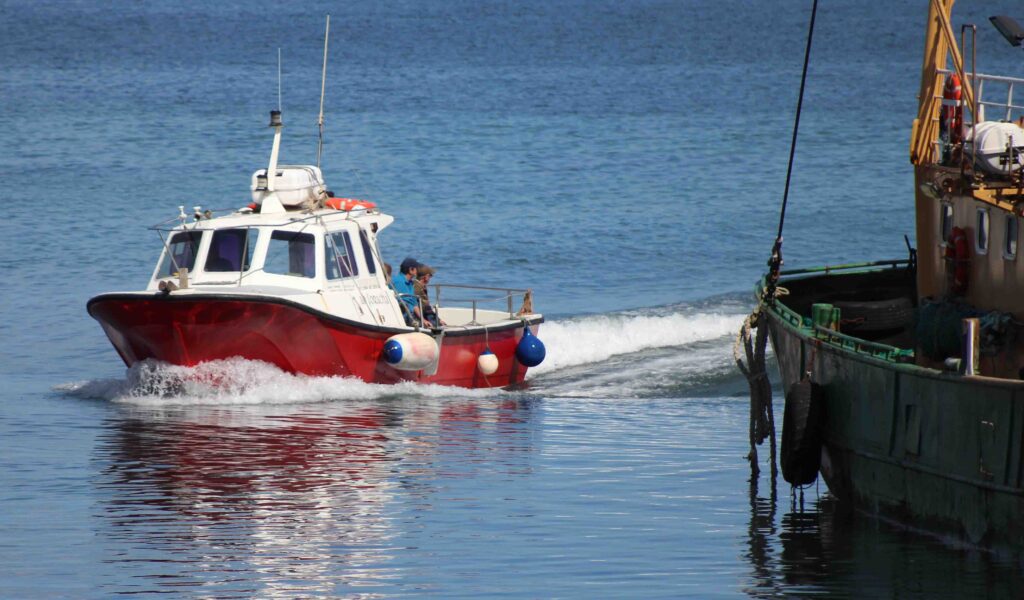 Seanacaí, or traditional storyteller, Lorraine O' Dwyer has a very unique style of teaching the local history of the region through a blend of folklore, historical recordings and quirky facts.
Lorraine offers a variety of food and heritage tours and workshops throughout the course of the year and her tours have been described as…
"Magical, bewitching, fascinating and entertaining, I was amazed by how much I learned on an hours walk. Can't recommend enough!"
Keep up to date on Lorraine's latest tours and offerings by checking our "What's On" Events Calendar.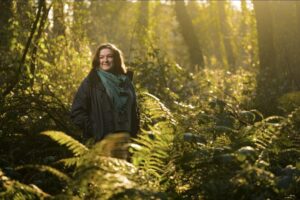 12.  Wexford Wildlife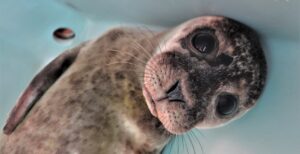 What makes Seal Rescue a unique experience in Wexford, is that they are the only seal rescue centre in the Republic of Ireland. The facility do admirable work to rescue, rehabilitate, and release sick, injured or orphaned seal pups across the country.
Visitors are invited to come and take the tour, hear the stories, and meet the adorable seal pups on their road to recovery. You can even adopt a seal pup if they happen to steal your heart!
Hawkeye Falconry
Do something different and experience an hour and a half with falcons from Hawkeye Falconry. Watch on and take part as the beautiful birds demonstrate their aerial hunting skills by snatching food out of the air and witness a simulated rabbit hunt where the hawk will chase and catch the dummy bunny. It's an experience not to forget as the beautiful beasts bask in their glory and return back to your arm as you take a 'Hawk Walk' with the falconer.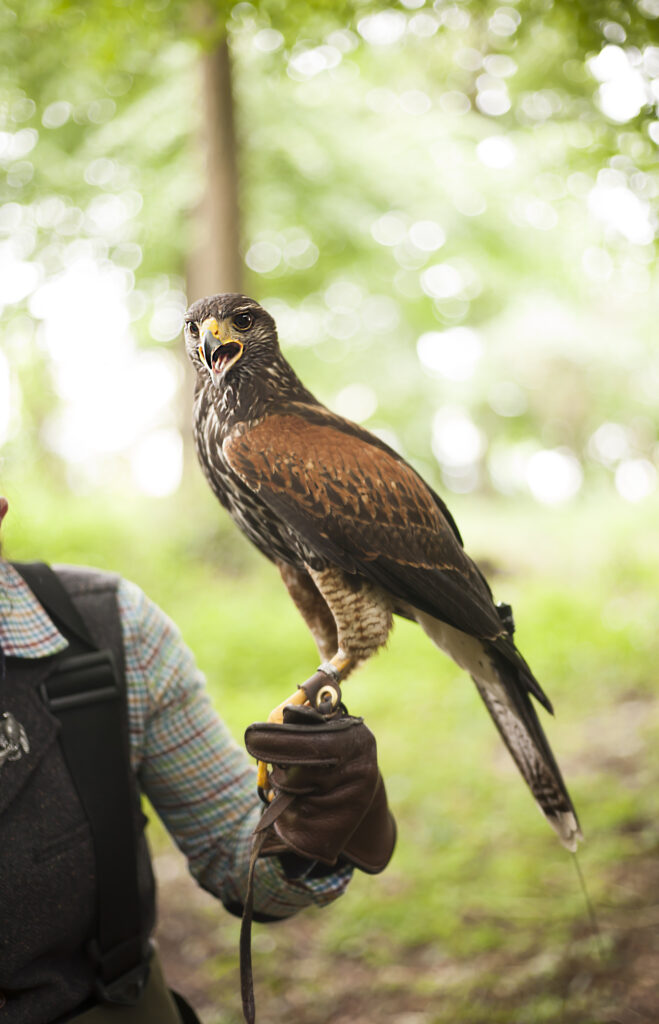 Secret Valley Wildlife Park & Zoo
Staying on the wildlife theme, did you know Wexford has it's very own Zoo?
Secret Valley is spread across 14 acres making it the perfect spot for a day of family fun. Fill your day with meeting over 40 species of animals including guinea pigs, lizards, otters, alpacas, monkeys and many more. You'll have the opportunity to feed, handle and even ride on some of the zoo's inhabitants, learn about the animals at keeper talks, ride the quad train, and go crazy in the play area!
The newly renovated Tortoise Cafe is on-site to keep you fuelled through-out your action packed day of activities and adventure.
One of Wexford's newest (and cutest) experiences is Alpaca Lodge. The 2km round-trip trail offers stunning forest and river scenery while visitors trek the trail alongside their alpaca companion. 
Plan your adventure at VisitWexford.ie
#BestForSun #BestForFun