We understand holidays can be expensive whether it's overseas or domestic travel, especially if you're bringing all the family. But that doesn't mean you have to miss out on the fun while exploring County Wexford – Visit Wexford has got some great Budget Holidays ideas with free and low-cost options.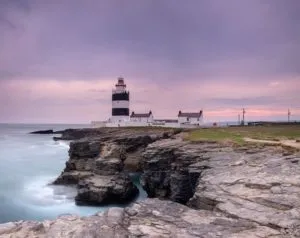 County Wexford is known as the Sunny South East, and if you're lucky enough to get decent weather during your visit, there is no better way to explore and experience Wexford than the great outdoors, in the fresh air taking in the stunning landscapes. Wexford is a coastal county and therefore is home to a number of stunning beaches.
What better way to enjoy the weather than a day on the beach! Many of Wexford's beaches are green and blue flag awarded for their cleanliness and safety. You can spend the day playing in the sand and splashing in the ocean for free. And if the weather is a little cooler, you can go for a relaxing stroll or brisk walk taking in the ocean air. 
There is also a selection of stunning, colourful gardens scattered around County Wexford. The gorgeous Wells House and Gardens are only €10 per car to enter and you can spend the whole day here if you want. It's also an ideal location for a picnic with its lush green lawns and space to explore.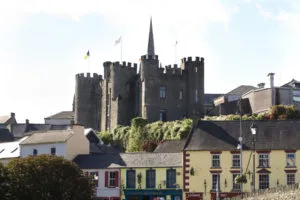 A great day out for all the family is the Irish National Heritage Park. This outdoor museum allows visitors to travel through over 9,000 years of ancient Irish history. A family of 2 adults and up to 3 children costs €30, so it won't break the bank. You can take any of the 3 guided tours which run daily or you can explore the park at your own pace.
Two historically significant attractions that are very budget-friendly are Enniscorthy Castle and the National 1798 Rebellion Centre. A family of 2 adults and up to 3 children can enter the Castle for just €12 and if you want to extend the tour to the 1798 Centre, it is €25. Rediscover Enniscorthy Castle's days of old as you tour up the castle which includes visiting the dungeons. You can also take in the breathtaking panoramic views of the town including Vinegar Hill when you climb to the castle roof. This is a family-friendly experience and what better way to entertain the kids than to take them to a real-life castle. 
Hook Lighthouse – the oldest operating lighthouse in the world – is one of County Wexford's most popular visitor attractions. Located on the breathtaking Hook Peninsula, you'll be amazed by the jaw-dropping views on the scenic drive there. You can explore the site for free and take in some seal watching from the viewing point or a guided tour of the lighthouse for a family of 2 adults and 3 kids is just €30.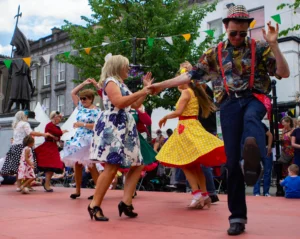 Wexford has a jam-packed festival calendar filled with festivals of all types from food, music, heritage and art. Many of the festivals are completely free to enter with lots of free and low-cost events. For example, the Rockin' Food Festival takes place over the August Bank Holiday weekend with a free food & craft market, free outdoor live music, free cookery demos and tastings, lots of free kids events and family fun activities from as little as €5.
You can also check out the variety of pop up events that run throughout the year on the Visit Wexford "What's On" section. Many attractions and tourism providers host a variety of events for free or with low entry fees so be sure to keep an eye out for these when planning your journey.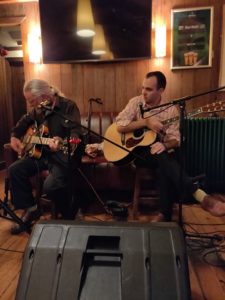 Enjoy a drink in a local pub while having a lovely catch up with friends and family or a chat with the locals who are always welcoming. You never know what you could find when calling into the pubs of Wexford, impromptu music or singing session, a night of storytelling, a big local match being shown – regardless you can easily find a cheap night's entertainment with great people and a buzzing atmosphere.
As you can see there is an abundance of places to go, things to do and sights to see that are budget-friendly when visiting county Wexford. Whether you're travelling alone, as a couple, in a group, or with all of the family you can start planning your trip to Wexford now.
You can also check out a blog we put together on Things To Do For Free in County Wexford.