Wish you were here in Wexford?
Book your autumn break in Wexford and make postcard memories to last a lifetime
Renowned as one of Ireland's top holiday and staycation destinations, Wexford is the perfect spot to get away and enjoy all that the south east has to offer. From adventure, leisure, relaxation and rejuvenation to trails, beaches, mountains and so much more, Wexford is an idyllic spot to make memories during the slow autumnal months that lay ahead.
Whether you plan to get away on a family holiday, solo trip, girly weekend or a romantic getaway, now is time to make #WexfordMemories!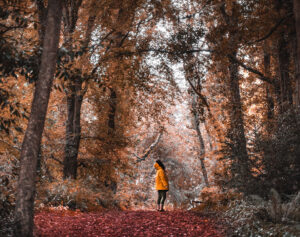 This autumn is all about making things happen. Wish you were here? Plan your trip to Wexford now and embrace autumn in Ireland's Ancient East. Whether you're looking to make new memories or relive past memories, make them ones to remember as you watch the seasons change with loved ones. Go camping with friends, spend mornings sunrise swimming, catch up with loved ones over tea and cake or celebrate your children on their first catch as they crab fish off the coast.
Plan your autumn break in Wexford to relive old memories and make new ones. Catch up with old friends on new adventures. Discover old castles and new experiences in Wexford.
Make them wish they were here with you.

We want you, our visitors, to create fond, long-lasting memories of your time in our beautiful county and experience more of what Wexford has to offer as a whole. With sandy beaches, top-class attractions, and plenty of sunshine, Wexford is the perfect destination to make memories with your friends, family, and loved ones while relaxing and exploring County Wexford.
As you kayak along the river or coast, visit our attractions, indulge on local food experiences, take a guided tour of a historic spot or diverge on many of Wexford's trails, we want to hear from you! Share your #WishYouWereHere moments with us on social media using the hashtag #WishYouWereHere and tagging us in your photos @VisitWexford
Discover wholesome staycation spots, hearty food, hidden gems, history galore and so much more. Create truly unique memories in Wexford this autumn! Looking for the best autumn break offers? See more here.  Wondering what is happening across Wexford while you're here? Let us inspire your plans here. 
Wish you were here.