What's on in Wexford
Note that due to the National Government recommendations regarding COVID-19, please contact the venue to confirm if the event is still going ahead.
Wexford's musical and cultural scene is busy all year round. 
Visit Wexford
#BestForFun #BestForSun
Animal Wire Sculpture with Imogen Stafford
Sat 13th June - Sat 3rd October
Join Wexford based Sculptor Imogen Stafford as she takes time out from creating her mythological Creatures on display at the Botanic Gardens in Dublin to share her craft Imogen specialises in creating sculptures from mixed media including chicken wire inspired by mythology and Irish wildlife. Over the duration of the course, you will learn how […]
Traditional Japanese Woodblock Carving with Gerry Cussen
Sun 19th July - Sun 6th September
Exercise your brain through thinking of how to use negative space to create images Practical design elements considered for ease of carving. All materials and Japanese Ho-Sho paper provided. Take home your personally-designed block, which you can reproduce many times. You can bring a design that will be altered to suit carving technique. This course will […]
Blacksmithing with Guy Urbin
Sun 14th June - Sat 15th August
Join Guy Urbin as he introduces you to the wonderful world of the Blacksmith. Within the confines of a site-specific forge, Guy will inspire you to create your own poker, candle holder or a functional piece of hardware. Course Dates: 14th June 21st June 25th July 15th August Price is €100 per participant Pre-booking essential. To […]
Natural Stone and Lime Work with Pat Hickey
Sat 25th July - Sun 13th September
Come and learn from Stone Mason Pat Hickey who specialises in working with stone and lime mortar in new building and in conservation projects. This courses involve the building of mortared walls using lime, from setting foundations to cutting corner capping stones to mixing lime, pointing of stone and aftercare. This course will be […]
Cob Roundhouse with Gerry Cussen
Sat 27th June - Sun 9th August
A four-part workshop constructing a mini playhouse for the park. This build will use all the same principles as a full-size cob house. Use of local, natural, and non-toxic materials  Cobbing –cob walls & garden bench  Bottle-laying in cob for natural light Window and doors in cob  Reciprocal or self-supporting roof  Working with and laying clay bricks  Natural […]
Wexford Spiegeltent Festival
Fri 9th October - Mon 26th October
From its inaugural year in 2012, Wexford Spiegeltent Festival has grown to be one of the biggest and most successful multi-genre festivals in Ireland. Set in the beautiful surroundings of the Paradiso Spiegeltent, the Festival has a unique and enticing atmosphere, blending the Olde Worlde feel of the Spiegeltent's with the best in popular entertainment. […]
Write by the Sea Festival
Fri 24th September - Sun 26th September
Write by the Sea literary festival is a must for all authors, poets, writers, keen readers, artists or anyone with a keen interest or ambition in literature. We regret that the 5th annual Write by the Sea festival which was due to take place from September 25th-27th 2020 has been rescheduled due to the ongoing […]
Tri the Hook
Sat 22nd August - Sat 22nd August
This Sprint Triathlon is perfect for those wanting to try their hand at a triathlon. The 750m swim takes place in the historic and sheltered Baginbun Bay. Then it's on to a 20km cycle along country roads which competitors have described as "very technical with a good mix of challenging inclines". Finally, a 5km […]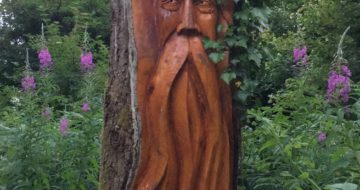 Kids Literary & Music Day
KIDS LITERARY & MUSIC DAY – Sunday 19th of July  Get into the creative rhythm with a fun-filled family day of singing, music and dance workshops. Enjoy listening to well-known children's authors as they read their stories. Bring your imagination to life by creating, writing and illustrating your own short story on the day! A […]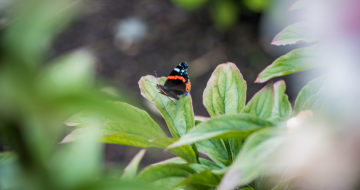 August Bank Holiday
AUGUST BANK HOLIDAY – Monday 3rd of August Join us for a BBQ and live music on the terrace with some extra trickery a foot for the last bank Holiday of the Summer. Keep your eyes on our website for more details.  
So-Long Summer Carnival
Sun 16th August - Sun 16th August
SO-LONG SUMMER CARNIVAL – Sunday 16th of August Come and clown around as we celebrate the end of Summer with live music, fair rides & BBQ on the terrace. Keep your eyes on our website for more details.  
Wild Child Day
Sun 23rd August - Sun 23rd August
WILD CHILD DAY – Sunday 23rd of August Bring out your inner wild child with a host of eco-friendly activities. Have fun outdoors and get involved with a range of nature workshops, discovery trails and more! A fun family day out.