Discover the best of art and handmade crafts in the sunny south east. For fun family activities, plan a visit to one of the best craft shops Wexford has to offer. Come to learn, to browse, or simply to stay and unwind in an atmosphere of timeless tranquility. Book a class in art, pottery or painting with family or friends this weekend!
Haven't found what you are looking for? Check out more family fun activities here.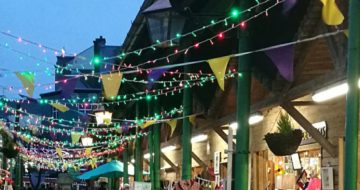 The Bullring Market
The Bullring Market at the heart of Wexford Town boasts a long and rich history. Discover art, handmade crafts, plants, fresh fruit & veg, coffee, cakes & snacks, antiques, books, jewellery, apparel, unique giftware, geek merch, massage and lots more besides!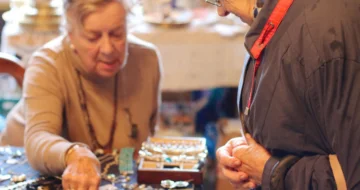 Antique & Craft Fair
ANTIQUE & CRAFT FAIR – Sunday 20th of September  One of Ireland's most popular antique and craft fair events is back! The house is open to the public showcasing some beautiful wares with more spectacular finds on the lawn.  All crafts and antique dealers are welcome to apply.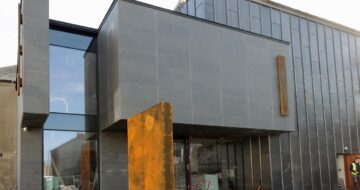 Wexford Arts Centre
Wexford Arts Centre based in the historic Cornmarket building was established in 1974, and we are very proud to be the oldest regional arts centre in Ireland. We have been providing art and entertainment for native and visitor alike ever since. We are thankful to all our supporters including main funding from Arts Council Ireland, Wexford County Council, Pobal and Wexford Local Development.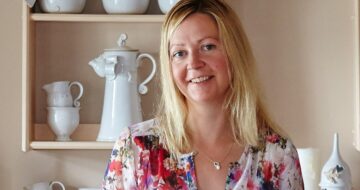 Mairead Stafford Artist
Ceramics and contemporary art inspired by land, the sky and the fun things for the soul. Her workshop and shop is set in a charming old stone mill, with a café adjacent and her shop is brimming full of beautiful ideas for you and your loved ones. Her paintings and stargazer sculptures capture colour, movement […]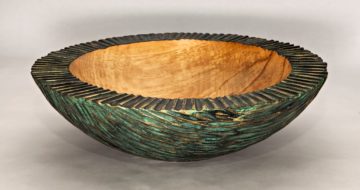 The Woodturning Studio
Robert O`Connor is regarded as one of the finest woodturners in Ireland, he works with wood and offers a range of items from functional pieces to gallery pieces. He also offers commissioned pieces for individuals and corporate, Robert has his work for sale at his studio in Gorey which is home to his handcrafted gifts. […]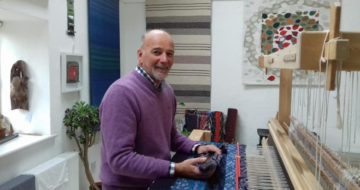 Terry The Weaver
Terry Dunne designs and makes hand woven tapestries, floor rugs and textile art pieces. His materials are as diverse as wool, cotton, linen, silk, pine needles, driftwood and willow. Inspiration for his work comes from the natural world, including the changing colours through a season and textural studies of the landscape. Pieces made to order. […]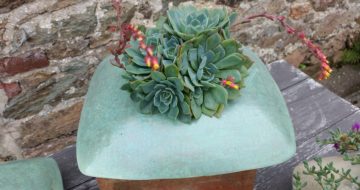 The Potter's Yard
Situated on The Norman Way, The Potter's Yard is home to Patricia Howard Pottery. Here the traditional and timeless craft of pottery is still taught and practiced as it was eight centuries ago by William Marshal's monks . By arrangement, we offer pop-up, one-day, and residential workshops. We also sell our distinctive pots and tableware […]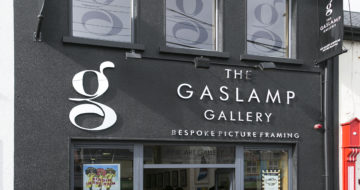 The Gaslamp Gallery
The Gaslamp Gallery is a contemporary modern gallery with a relaxed informal atmosphere located amidst the many boutiques, restaurants and superb shops that Gorey has to offer. We represent a diverse selection of local, national, and international artists including Yvonne Coomber, Kevin Roche, Kate Kos, Sam Toft, Niki Purcell, Emma Campbell, Jaanika Talts and Aaminah […]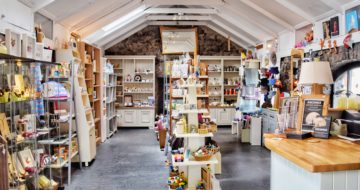 Forge Craft and Design Centre
The Forge Craft +Design Centre Baldwinstown, Co. Wexford Once a real working forge, dating back as far as the 1700s, The Award Winning Forge Craft +Design Centre is home to Bramble Crafts. Padraic Parle makes hand-crafted kitchens, home furniture and other unique pieces in wood. Padraic is the sixth  generation to work from this historic […]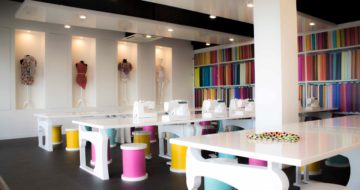 Sew Fun Studios
Sew Fun Studios teaches the principles of fashion design and the art of sewing to adults, teens and kids in our contemporary styled sewing studio on the quay in Wexford town. All programmes are delivered through creative sewing camps, birthday parties, after school classes & in school workshops. For the grown-ups we also offer beginner adult sewing classes in the […]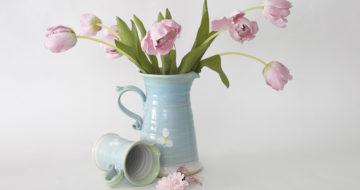 Paul Maloney Art and Ceramics Studio
Paul Maloney Art and Ceramics studios are easily found on the outskirts of Wexford Town. We make hand thrown ceramics for the heart of the home or for serving friends at the table with well-crafted mugs, jugs and bowls to complement any occasion. Visitors are welcome to have a look around the workshop to see […]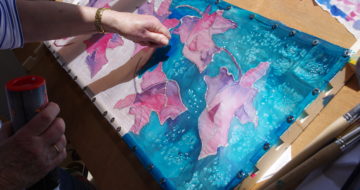 Open Door Studio
Open Door Studio provides Painting classes for both beginners and more experienced painters. Students may work in acrylics, Oils, watercolours or mixed media. We also provide art classes in drawing silk painting and pottery . Silk painting is usually run as a one day course or as a weekend course. Groups may request a course […]