Header image: © Elaine Walsh 
Visit Wexford has welcomed a series of guest blogs over the past few months featuring members of the tourism and hospitality industry in Wexford, bloggers, photographers and those who promote our county so beautifully. It's a series that allows our writers every opportunity to share insider knowledge on an array of areas. 
So far, we've welcomed Michael and Leona Hennessy of 'The Struggle is Wheel to talk accessibility in County Wexford, while Billy Byrne, Wexford County Council's Tourism Development Officer, talks all things sun, sea and sand on our beautiful beaches in the sunny south east. Catch up here:
Michael & Leona Hennessy on Accessibility in Wexford
Billy Byrne on the Beaches in Wexford
This next segment of the series welcomes Wexford Trails Development Officer Elaine Walsh to speak to us about her fond memories growing up fishing where she came from in South Wexford, the opportunities Wexford has as a fishing front, a few of South Wexford's countless hardworking anglers from across the south east and some key points for our visitors looking to visit Wexford's anglers.
Our #TravelTuesday Tip: At Visit Wexford, we always recommend planning well in advance to ensure your trip gets off to a flying start. Contact one of the local anglers and get going across the waters for a day of fun at sea. A packed picnic might be the perfect solution to keeping those tummy grumbles at bay but rest assured, Wexford's food scene will have you covered and you can check our food establishments in Wexford >here<.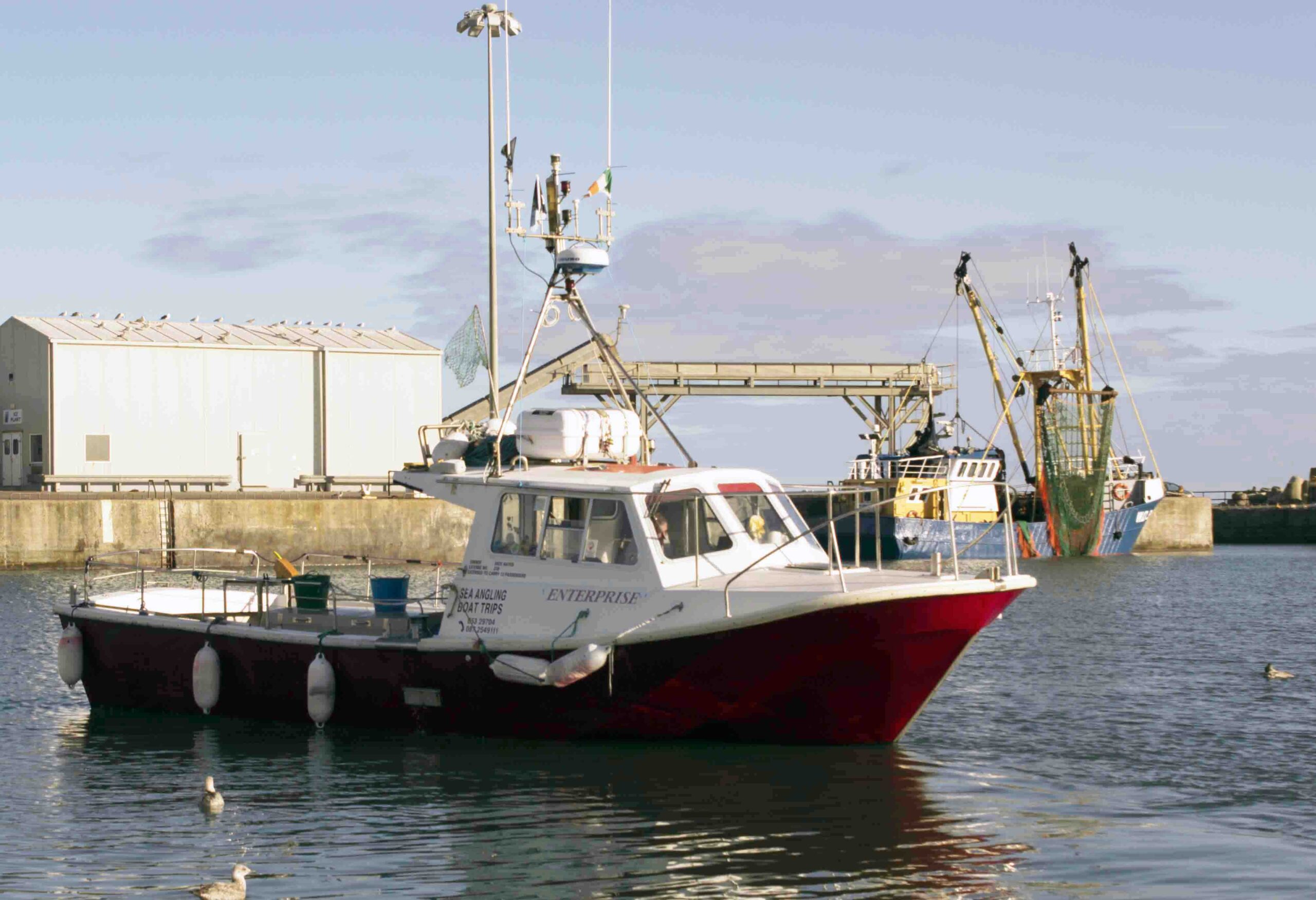 One of my earliest memories of spending time with my dad is going fishing with him. Usually at our local beach, Ballyteige Burrow in Kilmore Quay.  With over 250Km of coastline, we are truly spoiled for choice when it comes to great onshore and offshore angling in all of County Wexford. From Kilmichael Point in the north right around the coast to Ballyhack in the west, there is a wide variety of terrain that is home to numerous species, not to mention the ever-changing conditions that are bound to challenge any angler.  Typically caught around this coastal area at various times throughout the year are bass, wrasse, pollack, cod, ling, gurnard, flounder, turbot, conger, skate, ray, smoothound, shark (porbeagle and blue shark being the most commonly caught) and tope.
Heading out to sea on a fishing trip is a great way to spend a day getting away from it all – either a family day out or with a bunch of friends.  Kilmore Quay is a centre of excellence for angling in Ireland. Here you will find one of the largest fleets of charter boats in the country, with the most experienced skippers, that will take you to some of the best sites in Irish Waters. Whether you are a complete novice and just want to try out angling or a seasoned pro, the skipper will look after you. Equipment is available to rent, so you don't need to worry about bringing your own gear. 
The best part of fishing from Kilmore Quay is how close the fishing grounds are – within thirty minutes of leaving the harbour, you could be landing your first catch of the day. Further out shark and tope can be found. Trips to target specific species can be specially arranged with the charter boat. Before you head off grab breakfast at one of the local cafés or a freshly made sandwich to bring with you for lunch, Cocoas Café & Kitchen is open from 8:00am – no excuses not to fuel up for the day ahead!  The charter boats available in Kilmore Quay are Autumn Dream – Eamonn Hayes, Celtic Lady II – John Devereux, Enterprise – Dick Hayes, Karen Ann – Walter Rankin, Inisfree – Billy Bates, Lady Alison – Paul Bates and Mo Chara – Nick Furlong.  Charters are also available from Duncannon with Walter Foley. More details like contact information can be found >here<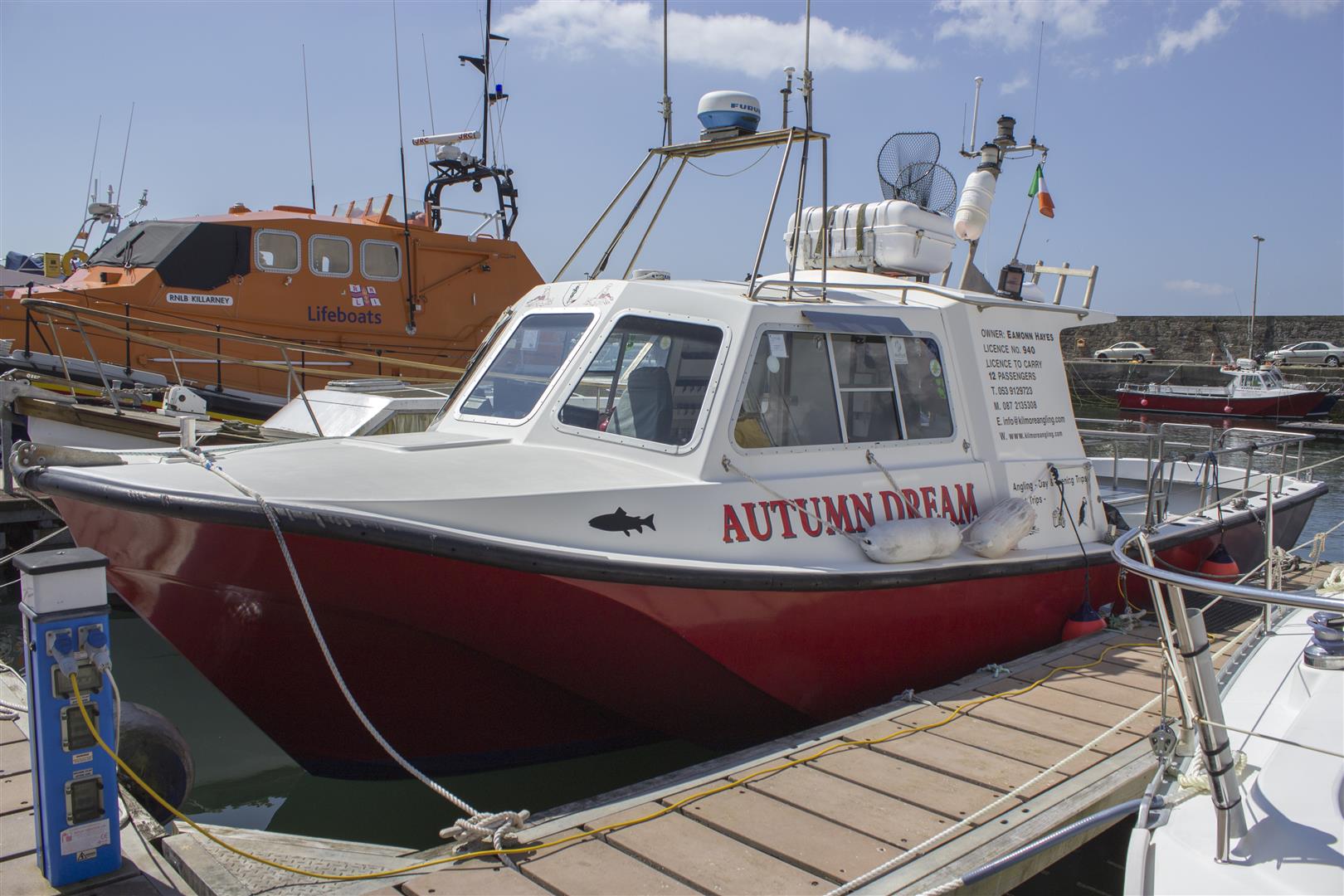 Bring your own Boat

There are several locations around the county to launch a boat from, including the Blue Flag Marinas at Kilmore Quay and New Ross as well as Wexford Harbour (which also have boat trailer parking). Full details of all bye-laws can be found here: Marinas, Harbours and Piers | Wexford County Council (wexfordcoco.ie). Launching from these slipways does incur a launching fee payable on the day. Tides and conditions can be tricky in the sea off this corner of Ireland, so check locally before setting off. 
Shore Angling

The east coast of Wexford is renowned for shore angling, hosting the IFSA World Shore Angling Championships in 2016 with more international competitions due to take place here in the coming year.  In the summer months, the beaches packed by day are not ideal for fishing, but night fishing can bring bountiful spoils. When the surf is running there is always a good chance of a bass, particularly in Autumn. Smoothhound, flounder, whiting, dabs, and spurdog are all likely catch. And, there's nothing quite like spinning for mackerel on a fine summer's evening.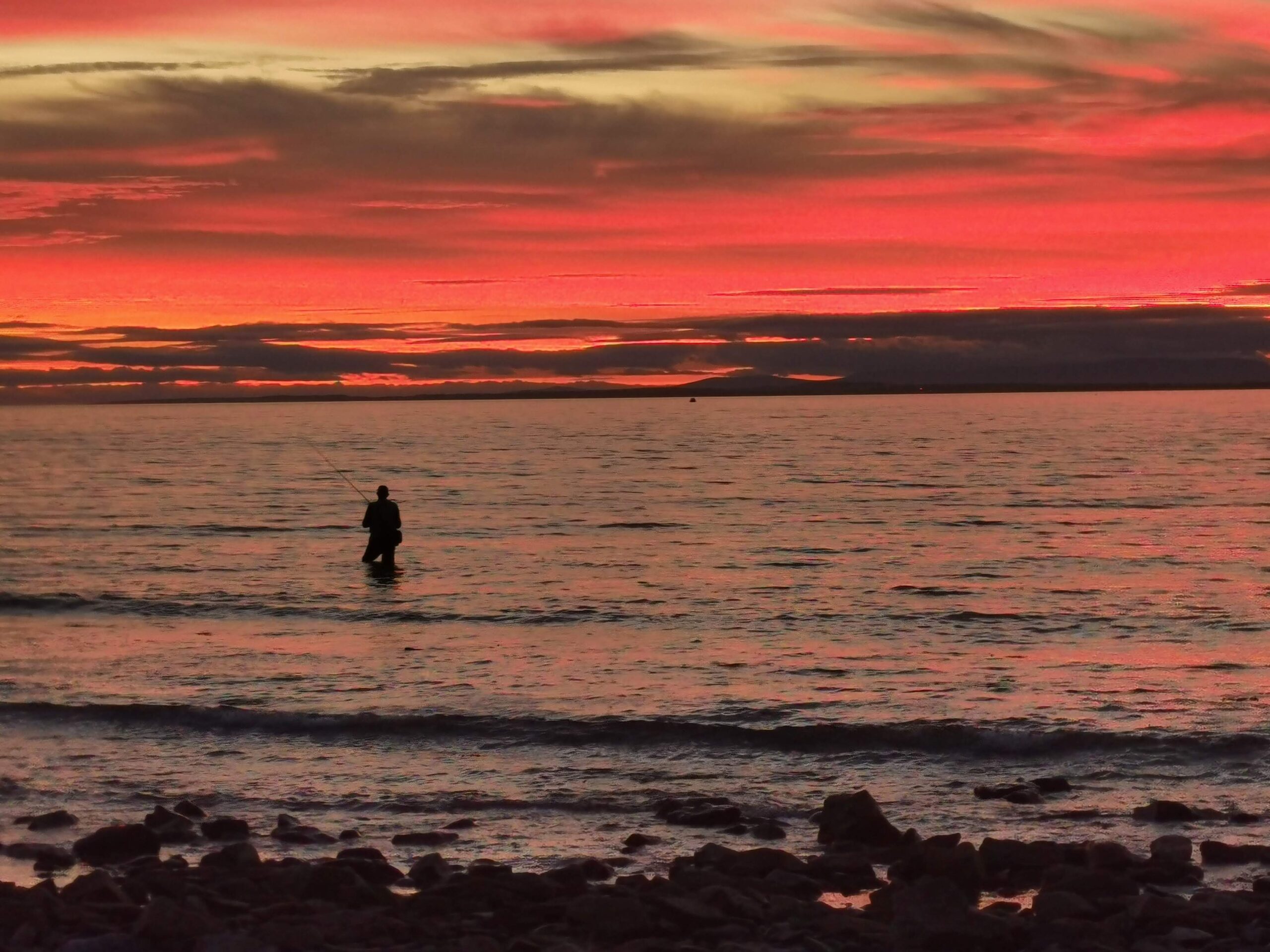 Bait – An essential part of any fishing trip! 
Well worth a visit is Murphy's tackle shop, a traditional shop on North Main St in Wexford. This family-run business has been providing angler's with helpful advice and friendly service for many years. The fully stocked shop can provide all that you need for any fishing trip. 
Local knowledge is essential when arriving in a new area. The Wigeons Rest in Rosslare is a great source of local information and tips for the best spots along the shore, as well as selling bait to suit the type of fish that are going at any given time, Colm's shop stocks a wide variety of tackle suitable for beginners to the professional. 
 Key Points for Visiting Anglers
A state licence is not required for sea fishing – unless fishing for sea trout. A licence is required to fish seat trout and regulations apply.

Anglers should obtain permission from landowners to enter or cross private land as right of way is not implied. 

Under 16s must wear a lifejacket on a charter boat. All adults onboard must have access to a lifejacket.  Lifejackets must be always worn on all small boats at sea.

Bass fishing Bye laws. There are a number of bye-laws relating to bass fishing. No rod fishing allowed between 15

th

May -15

th

June. Furthermore, it is prohibited to take, kill or have in your possession: 

a bass under 40cm 

more than 2 bass in 24hrs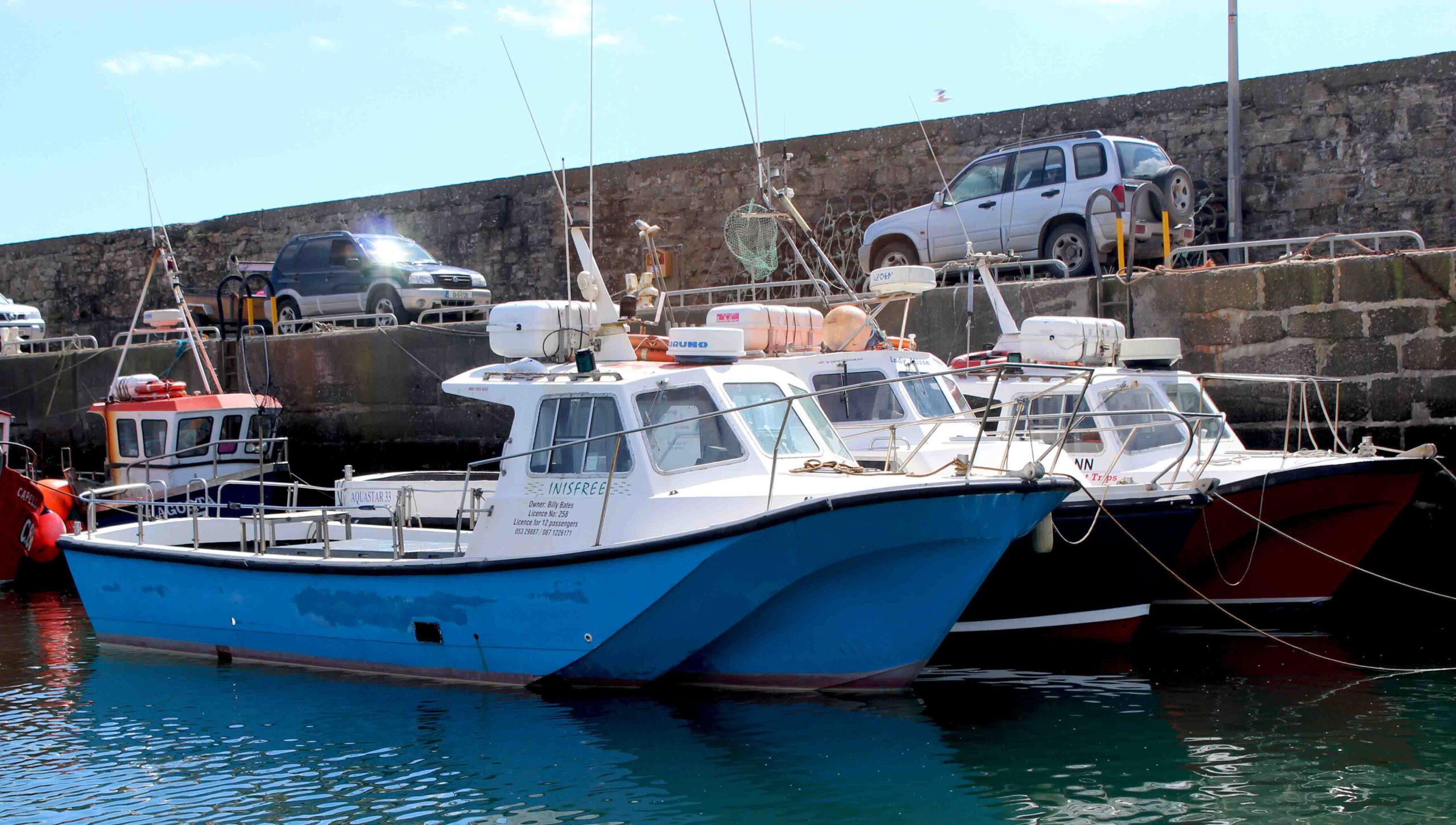 Further Information
Detailed guides are available from Inland Fisheries Ireland. Downloadable from their website:
Sea angling guide to the east coast – Inland Fisheries Ireland
A Guide to Sea Angling in the Southern Fisheries Region – Inland Fisheries Ireland
Sea anglers guide to Kilmore Quay – Inland Fisheries Ireland
We want to thank Elaine for taking part in this segment of our guest blog series and for providing such a fantastic and interesting insight into just one part of Wexford's fishing scene, with 250km of coastline still to explore with hook and rod. Check out more about our anglers and fishing facilities in Wexford >>here<<
Plan your next adventure ahead at VisitWexford.ie
#BestForSun #BestForFun #KeepDiscovering #IrelandsAncientEast