Header image: Tony Mullen (@tonymullenphoto Twitter & @tonymullen Instagram) of Our Lady's Island
For some time, Visit Wexford has welcomed a series of guest blogs featuring members of the tourism and hospitality industry in Wexford, as well as bloggers and photographers that promote our county so beautifully. This series gives them the opportunity to share their insider knowledge on a variety of topics to help you plan your visit to Wexford.
This week as part of the series, we've invited Wexford County Council's Tourism Development Officer Billy Byrne to talk to us about his fondest memories growing up, as he visited Ballyconnigar beach with his family during sunny Sundays, adventured on to many of the other beaches once he started driving himself, and the joy that our beautiful beaches brought to Billy during 2020.
Our #TravelTuesday Tip: As always, make sure to plan your trip ahead at VisitWexford.ie but also be mindful of crowds at these popular beaches. Visiting and grabbing a spot early is a must so grab your beach towel and hit the road when the birds sing, ensuring you have plenty of room to social distance and enjoy your trip at ease. If the carpark is full, don't worry – you will be spoiled with choice as you endeavour to explore a wide array of beaches in County Wexford.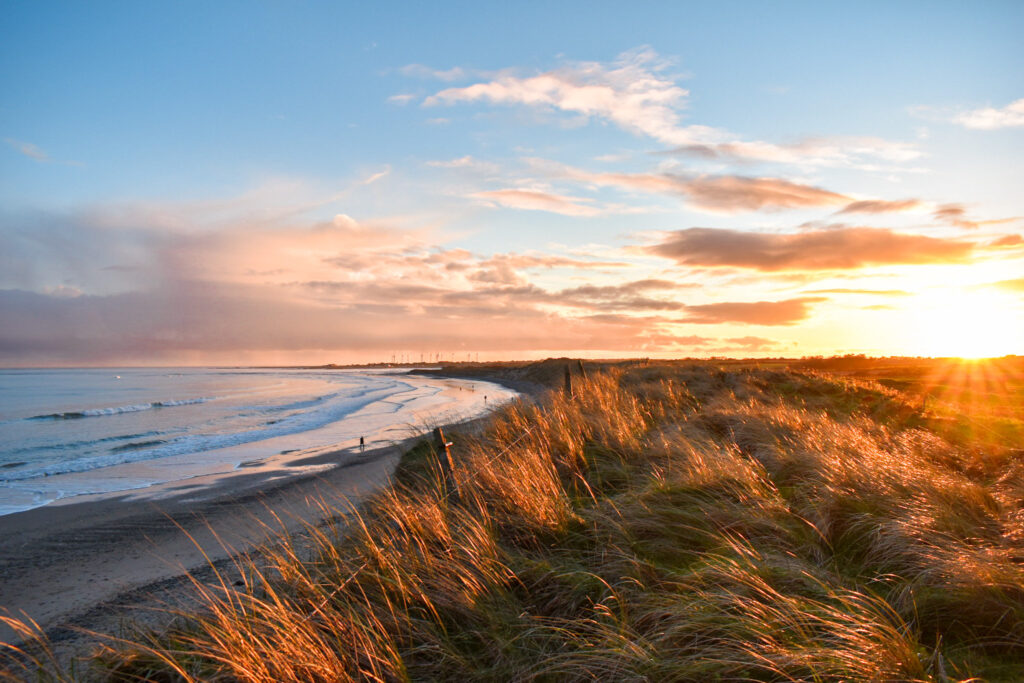 As a local Wexford man one if the first things that always springs to my mind when I think about my home county is the Sunny South East and the beautiful beaches that stretch across our 250km coastline.
When I was growing up in Enniscorthy, our summers were filled with days out to our local beaches or to the banks of the River Slaney for fun-filled afternoons by the water's edge. It seemed to me as a young boy that the sun never stopped shining in Wexford during our summer holidays. 
As the fine weather approached the Sunday morning ritual would begin, flasks filled, sandwiches made, car packed and away to the beach for the day. On the street where I grew up each family had their own special beach that would become their adventure ground for the day, some would head to North Wexford for Courtown, Cahore or Morriscastle, others would go south to Rosslare Strand, Carne or Duncannon, the majority would travel to Curracloe, Ballinesker or Culletons Gap, but for the Byrnes it was always Ballyconnigar which was just 2.5km east of the beautiful village of Blackwater.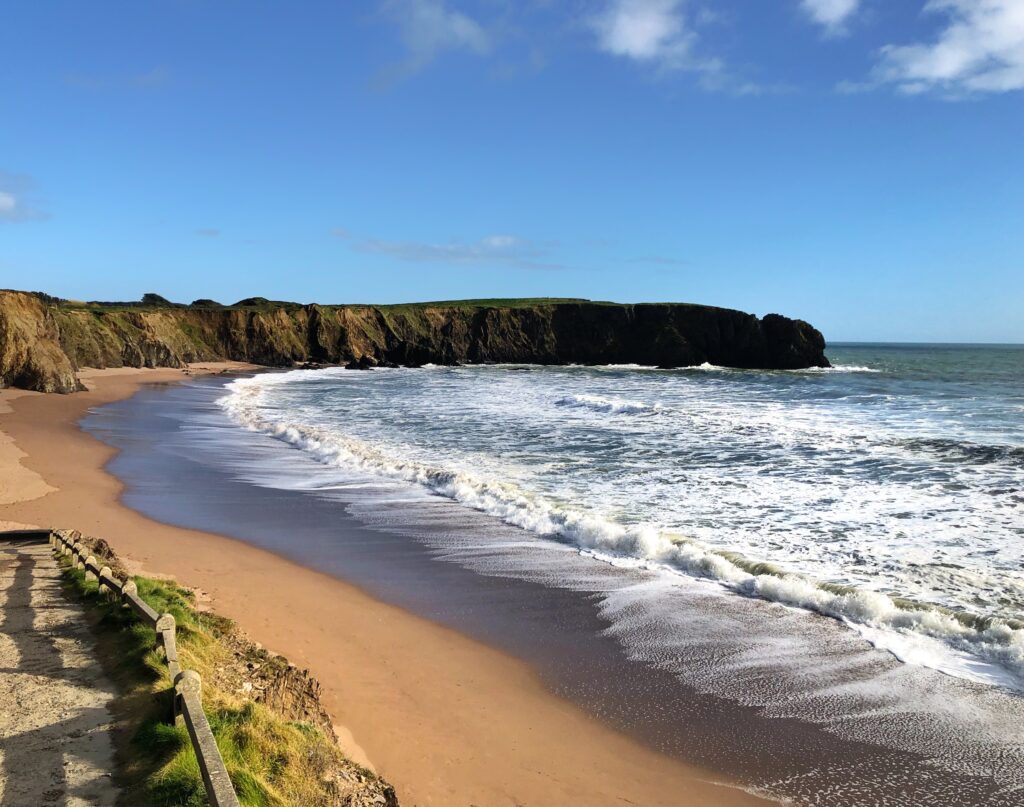 In 1974 my father bought our very first caravan and located it at Keating's Caravan Park in Ballyconnigar and from that day on Ballyconnigar became our holiday in the sun, we would spend the whole summer in Costa Del Ballyconnigar. The caravan park had holiday makers from various parts of Ireland, but in particular I remember Dublin & Kildare being very well represented and in early July a number of families would arrive from Northern Ireland. I made some great friends and have some very fond memories of Ballyconnigar (I am in good company as Colm Tóibín who is a fellow Enniscorthy man also holidayed in the area). We would spend our days swimming, or going on adventures along the headland, we would take part in fishing competitions, the days just seemed to fly by. One of my siblings still has a mobile home in Ballyconnigar and this place will always hold a special place in my heart.  
As I got older and started driving myself, I started to explore the coastline and beaches of Wexford more and discovered some real gems like Ballymoney, Old Bawn/Newtown, St Helens, Ballyhealy, Cullenstown, Grange, Baginbun & Booley Bay to name but a few.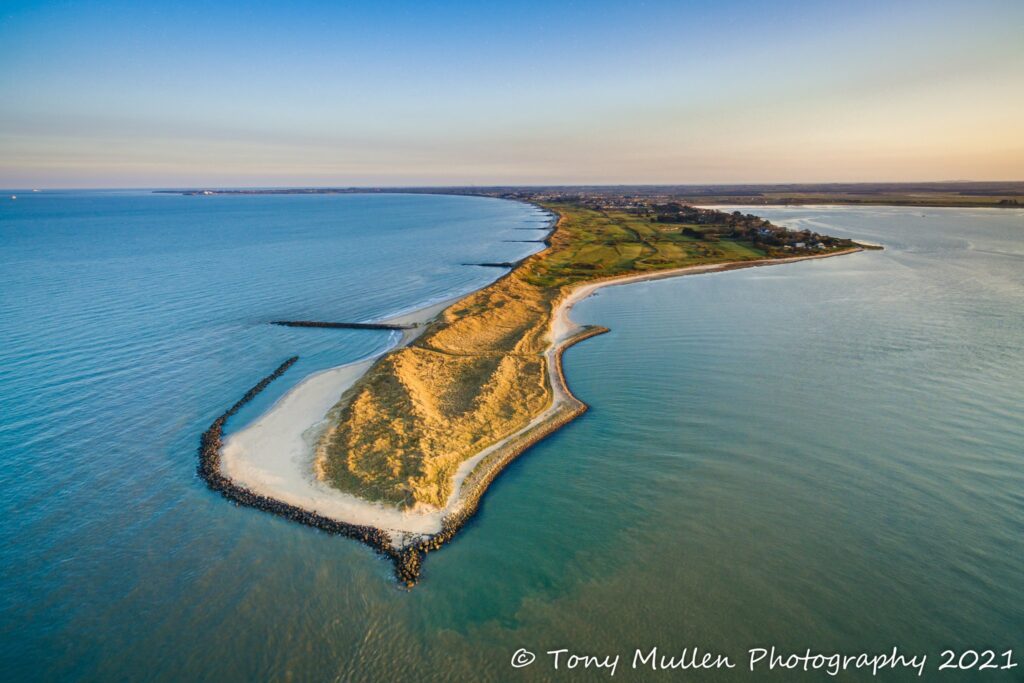 With restrictions in place I holidayed at home in 2020 and travelled the length and breadth of Wexford. I even got to swim at a number of Wexford's Blue Flag beaches including Ballymoney, Morriscastle, Ballinasker, Curracloe, Rosslare Strand & Carne and I took some relaxing walks along the golden sands of Clones, Kilgorman, Polshone,  Ballytrent, Kilmore, Blackhall, Doller Bay & Baginbun where I observed people kayaking around the shore and while walking in Carnivan I noticed a number of people surfing. 
While holidaying at home in 2020, it made me appreciate even more the beauty of this wonderful county that I can call home, of how lucky I am to have such a splendid coastline on my doorstep and how I can be on a golden sandy beach and 40 minutes later I can be on a rugged mountain.
'Wexford really has it all'
Thank you to Billy for taking part in our guest blog series and providing a lovely insight into our stunning sunny south east as a pivot for Ireland's perfect seaside holiday destination. Check out more about our beaches  >>here<<
Plan your adventure at VisitWexford.ie.
#BestForSun #BestForFun