No matter what time of year you decide to vacate to County Wexford, there is nothing quite like a day exploring the outdoors. Explore the best walking trails in County Wexford.
There are a variety of walking trails to explore across the county. Chat to some of the locals and they might fill you in on some hidden gems. Most importantly, have fun and make memories to last a lifetime with ones you love, here in Wexford
A selection of beautiful walks awaits you in Wexford: wooded, historic, coastal and mountain trails.
Choose from a wide range of quality walks through quiet rural landscapes of diverse character. All trails are steeped in the history of the island long regarded as 'the end of the known world'.
Visit Wexford
#BestForTrails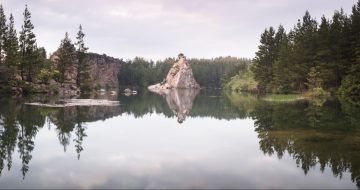 Three Rocks Walking Trail
Take time to make your way along the Three Rocks Walking Trail, among landmarks and landscape, from Ferrycarrig to Barntown and over Forth Mountain to find breathtaking scenery, biodiversity, and stories of bravery. Three Rocks Trail leads you along part of the route traversed by the Wexford men during the 1798 rebellion in Wexford, while […]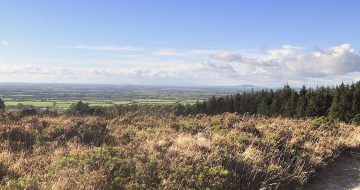 Forth Mountain Walking Trail
Forth Mountain Walking Trail is located just a few kilometres from Wexford Town. Forth Mountain is a rock outcrop rising to a height of 780 feet (235m). No other mountain in Ireland can boast of 500-600 million-year-old rock, a pivotal location in the 1798 Rebellion, the remains of houses built in the early 1900s, a […]
Wexford Walking Trail
Choose from a wide range of quality waymarked walks through diverse rural and urban landscapes of assorted character. All trails are steeped in the history of the island long regarded as 'the end of the known world'. Located in the south east of the island of Ireland, County Wexford has an exceptionally varied landscape for […]