Things to do in Wexford with families in County Wexford this Christmas
Wexford is one of Ireland's top 3 places that visitors to the Emerald Isle most often take a break in during the winter months. Explore the abundance of fun and fantastic family-friendly things you can get up to when you visit our corner of Ireland's Ancient East as you keep discovering Ireland. Explore one of many beaches along our 250km coastline or to find the best spots for adventurous water activities like surfing, kitesurfing or kayaking. Are you brave enough? 
Take a peaceful walk around one of Wexford's many beautiful gardens, discover iconic locations like our famous Hook Lighthouse, Wells House, Dunbrody Abbey and Enniscorthy Castle among County Wexford's top-class attractions based on history. Enjoy festivals, events and experiences that take place across County Wexford during the autumn months with live music and comedy, to family, crafting and workshops and other events taking place across the county this winter.
Come and enjoy Wexford's see and do this Christmas with magical experiences on every corner
Find your joy in Wexford.
Book your winter break at
 VisitWexford.ie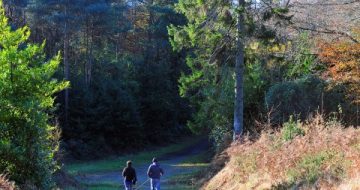 Carrickbyrne Hill Walking Trail
Carrickbyrne Hill Walking Trail flows through a public woodland, which is noted for its aesthetic and recreational value.  Carrickbyrne Hill or Carraig Bhrain features a few looped trails individually waymarked. All trails start at the trailhead in the main car park and picnic area beside the N25. These routes provide 18 km of mixed forest […]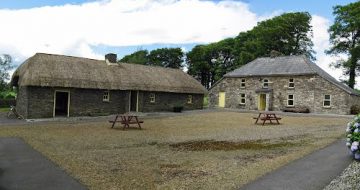 Fr Murphy 1798 Centre
This family-friendly environment is a haven of peace in a rural setting with something available for all age groups. The Centre spans a 250-year period embracing both the historical and rural aspects of the area. Fr. John Murphy was the Curate at Boolavogue from 1785 to 1798. He lived with the Donoghue family in the […]
Courtown Woodland Walking Trail
Courtown Woodland Trail is bounded by the Owenavorragh River on the north side and the canal on the seaward side to the east. The woodland dates back to pre-Famine times.  The four trails waymarked through the woodland are graded as easy. As you choose your walk along the River Walk, Top Walk, Canal Walk or […]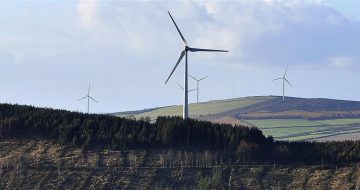 Croghan Mountain Walking Trail
Raheenleagh (the small grey rath or fort), at Croghan Mountain, has hosted many visitors over the years. In prehistoric times it was a burial site. In 1795, miners panned for gold, and in 1798, the United Irish men, returning from the battle of Vinegar Hill, camped beside the trail entrance. The Forde family were […]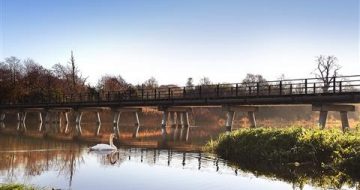 Enniscorthy Riverside Walk
The Enniscorthy Riverside Walk is a scenic walk along the western bank of the River Slaney south of Enniscorthy town. The trail starts along the promenade walk at the southern end of the town, heads past a playground, crosses a footbridge at the River Urrin and follows a gravel path through a semi-wild meadow which […]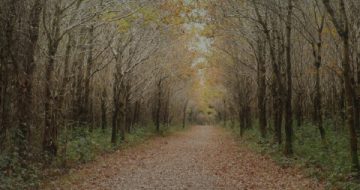 Ballyfad Wood Walking Trails
Ballyfad Wood Walking Trails, set in over 200 acres of mature woodland near Coolgreany, County Wexford appears on the original 1835 Ordnance Survey map! Such old woodland sites are relicts of the original vast forests that covered most of the country prior to the 16th century. As these woods have never been fully clear-felled, […]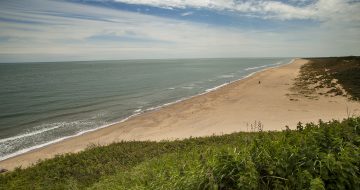 Cahore Point Trail
The Cahore Point Trail is a new cliff trail developed by Wexford County Council and the Ballygarrett Tidy Towns group. The walk is 2.4 km long (almost 5 km of a looped cliff walk), starting at Cahore Point Trail and linking up with the nearby Old Bawn Beach. It is the idyllic trail to […]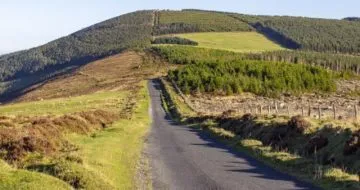 Eurovelo Route | Cycling Trails Ireland
The Eurovelo Cycling Route through South County Wexford is a scenic cycling route that takes you along some of the County's lesser-known highways and byways from Rosslare Harbour in the East to New Ross in the West. Some highlight along the way: Rosslare Harbour Visit the oldest Marian shrine in Ireland at Lady's Island A […]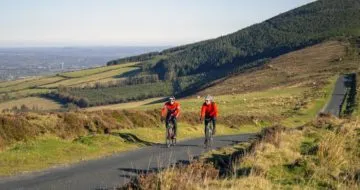 Nine Stones Cycling Loop Trail
The Nine Stones Cycling Loop Trail traverses County Wexford for the most part but also enters parts of County Carlow and County Wicklow. The cycle loop is a total of 118 km of signposted cycle route across some of the most breathtaking scenery that you'll find in Ireland. This cycle loop was designed to […]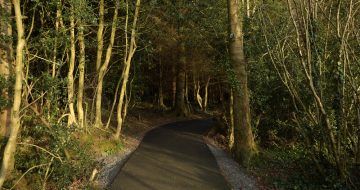 Ramsfort Wood Walking Trail
Ramsfort Wood Trail has two waymarked walking trails. Both start in Willow Park, just 15 minutes walk from Gorey Main Street. The Deerpark Trail is a  looped walk weaves through Willow Park and mixed woodland with occasional views of surrounding hills and Ramsfort House. Listen for the resident buzzard as you walk. The wood […]
Kelly's Wood Walking Trails
Kelly's Wood Walking Trail just outside New Ross has two easy short walking trails looping through the wood. A tranquil walk around a natural oak-dominated wood, the Oaklands Trail is elevated in part and overlooks the fishing ponds. The Limekiln Trail is a linear spur trail off the Oaklands Trail which leads to an […]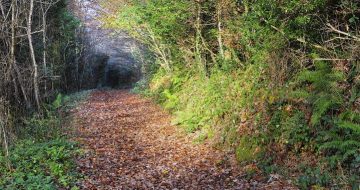 Kilanerin and Curragh Woods Walking Trails
Kilanerin (or Killinieren) and the Curragh Woods Walking Trails pass through 100 acres of native mixed woodland.  The Irish name Coill an Iarainn means "the Wood of the Iron". The combined loops of Kilanerin and Curragh Woods form a figure of eight.  The walks link briefly by road and footpath. Separately they provide a shorter, […]