Best places in Wexford that cater for people with special dietary requirements
We all know trying to find the best place to eat while travelling to an unfamiliar location can be a daunting task. Picking a place to suit the occasion and the mix of people you are travelling with is hard enough, let alone finding somewhere which caters for a person who has a special dietary requirement. Whether it is a vegan or vegetarian or someone who is allergic to gluten, dairy or any other ingredient.
Below is a list of places that provide options to suit everyone. We have listed them per location to help you plan your visit. We recommend telling the server once you arrive or if you are booking a table, please let them know in advance. It is better to inform the establishment to make sure they can cater to your needs.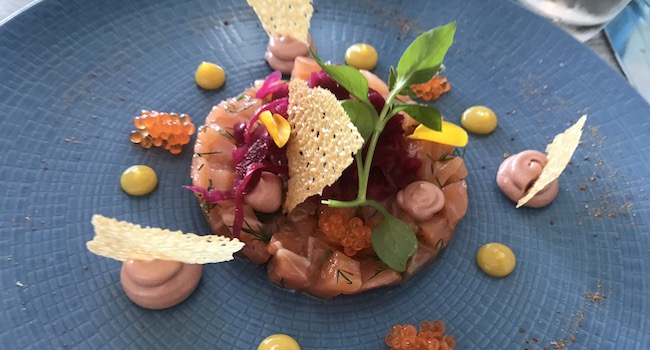 Eating in NEW ROSS + HOOK HEAD if you have dietary requirements
Quay Street, New Ross, County Wexford
00353 (0)87 215 3744
Kilmokea County Manor & Gardens
Great Island, Campile, County Wexford
00353 (0)51 388 109
Café Nutshell
8 South Main Street, New Ross, County Wexford
00353 (0)51 422 777
Kennedys Boutique Hotel
New Ross, County Wexford
00353 (0)51 421 580
Roches Pub of Duncannon
Quay Road,  Duncannon, The Hook Peninsula, County Wexford
00353 (0)51 389 188
Aldridge Lodge
Duncannon, New Ross, County Wexford
00353 (0)51 389 116
WEXFORD TOWN + SURROUNDING AREA eateries to check if you are vegetarian or vegan or have a food allergy
Ferrycarrig, County Wexford
00353 (0)53 912 0999
Ferrycarrig, County Wexford
00353 (0)53 912 0733
Custom Quay, Wexford, County Wexford
00353 (0)53 912 2122
Killinick Village, Killinick, County Wexford
00353 (0)53 915 8585
Kelly's Resort Hotel and Spa, Rosslare, County Wexford
00353 (0)53 913 2114
Wild and Native Seafood Restaurant
Strand Road, Rosslare, County Wexford
00353 (0)53 913 2668
Simon Lambert & Sons
37 South Main Street, Wexford town, County Wexford
00353 (0)53 918 0041
Greenacres
Greenacres, Selskar, Wexford
00353 (0)53 912 2975
Westgate Design Restaurant
22a North Main Street, Wexford Town
00353 (0)53 912 3787
De Lush Café
20 Abbey Street, Ferrybank South, Wexford town, County Wexford
00353 (0) 912 3795
Cistin Eile
80 South Main Street, Wexford Town, County Wexford
00353 (0)53 912 1616
The Yard Restaurant
3 Lower Georges Street, Wexford Town, County Wexford
00353 (0)53 914 4083
ENNISCORTHY + BUNCLODY
23 Weafer Street, Enniscorthy, County Wexford
00353 (0)53 923 7799
The Promenade, Killagoley, Enniscorthy, County Wexford
00353 (0)53 923 7800
Templeshannon, Enniscorthy, County Wexford
00353 (0)53 923 7798
Main Street, Bunclody, County Wexford
00353 (0)53 937 6388
Beechdale Garden Centre, Moneytucker, Enniscorthy, County Wexford
00353 (0)53 924 4481
GOREY + SURROUNDING AREA places to check if you have a food allergy or are celiac
The Duck Terrace Restaurant, Café  & Bar and Marlfield House
Marlfield House Hotel, Courtown Road, Gorey, County Wexford
00353 (0) 53 942 1124
Wexford Road, Gorey, County Wexford
00353 (0)53 948 4000
The Coach Road, Gorey, County Wexford
00353 (0)53 948 0500
Seafield Hotel & Spa Resort, Ballymoney, Gorey, County Wexford 
00353 (0) 53 942400
The Greenhouse Café
Springmount Garden Centre, Ballycanew Road, Gorey, County Wexford
greenhousecafespringmount@gmail.com
00353 (0)86 346 9792
The Book Café & Bistro
85 Main Street, Gorey, County Wexford
00353 (0)53 943 0585
The Kitchen Gorey
1-4 North Parade, Gorey, County Wexford
00353 (0)53 948 0541