Header Photo: Aoife O'Connor (IG: aoc_photos)
Feeling optimistic about New Year's resolutions?
We're not talking eating healthy, joining a gym or giving up your old habits. At Visit Wexford, we want to make a proactive positive change rather than 'giving up.' So this year, let's support and celebrate more of what's good in an optimistic way! Think outside the box, let loose and enjoy yourself when in Wexford more throughout 2023. Maintain these 4 promises to County Wexford and you'll thoroughly enjoy the positive changes you're making for your health, knowledge and environment.
We've compiled 4 simple steps to maintaining a positive promise to Ireland's Model County in the New Year:
Visit Wexford's Coastline During the Winter Months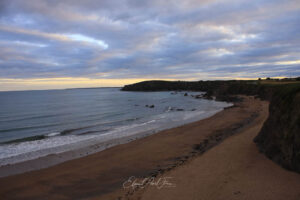 With over 250km of coastline in County Wexford, visitors and locals tend to believe that our Wexford beaches are only attractive during the summer months. However, we must admit, there's nothing like Wexford's beaches during the cool, crisp winter months. With fresh winds blowing against your face, and the smell of the fresh sea air, what's not to love? It's certainly an idea to shake the Christmas cobwebs and start the year off on a fresh note. Why not make it a priority to visit one or more of Wexford's beaches in the very first week of January? Be sure to wrap up though, it's still Ireland!
Lift Litter As You Go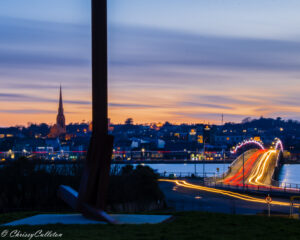 Wexford is known for its stunning towns, magical coastline and overall beauty, but in order to keep our corner of #IrelandsAncientEast attractive, we need to keep it clean. While Wexford is also known for its blue flag beaches and tidy towns, there's times when you might just come across that one piece of plastic or waste that would be another positive step if it was picked up and binned or recycled correctly. Also make sure to pick up your rubbish or take your own rubbish when picnicking across the sunny southeast this year, as well as taking doggy bags with you every where your furry friend adventures with you. Every little helps in keeping our wonderful County Wexford tidy.
Shop Local in Wexford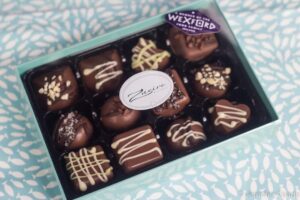 Given our incredible local businesses work so hard, be sure to shop and support local in 2023. Not only does it support those smaller businesses but it makes gift-giving a special touch from a 'taste of home' point of view or an awareness level to show just how premium Wexford's local food producers, home growers, crafters and makers are.
Learn more about our local Wexford businesses in a recent shopping local at Christmas blog here.
Explore more of our local producers and crafters at TasteWexford.ie
Taste Wexford is a sub-brand of Visit Wexford CLG
Indulge in the History of the Model County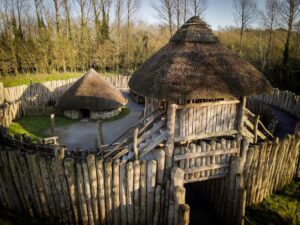 Settled on sites dating back to 800 AD when the Vikings founded Wexford town and the invasion of Normans surrendered it, there's no doubt Wexford is a focal point of Ireland's story. From historic sites like Dunbrody Abbey, Enniscorthy Castle, Hook Lighthouse and the Irish National Heritage Park to name a few, make it a goal to visit these wonderfully insightful historic sites and their visitor centres for a guided tour throughout 2023 and #FallInLoveWithWexford.
Learn more about Wexford's history here.
So, what are you waiting for? 
Make positive changes this year and explore them when you #VisitWexford
Wexford. Good for the soul.
Start your adventure here.