Whether you're making a break for it and holidaying for a fortnight, a week or just a weekend, it's easy to spend a small fortune no matter what destination. A break away to county Wexford doesn't need to break the bank and so, we've listed a couple of suggestions to keep you entertained in the corner of the Emerald Isle that are absolutely free!
Out & About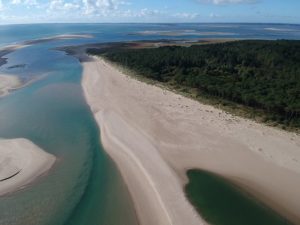 Wexford boasts a vast and bountiful coastline giving home to a number of beaches perfect for a joyful brisk walk or relaxing stroll. One of the interesting things county Wexford has to offer is the varying landscapes across the different parts of the county. Not only are there an abundance of benches but also forests, gardens and mountains such as Mount Leinster and the Blackstairs Mountains, which all make for the ideal route for a stroll.
Wexford Walking Trails have created a range of quality walking trails varying in scenery so you choose from a selection every time.
Sample some of the stunning and favourite gardens available throughout the county. Enjoy a free guided tour of the Visitor Centre, observation tower and hides at Wexford's Wildlife Reserve. Or play hide and seek amongst the trees of the Ravenwood Forest Walk in Curracloe or try a rambling forage walk, to hunt for berries, mushrooms and other edible plants, which you can take home.
If you're the active type why not bring your bicycle and cycle through the streets of many of Wexford's historical, cultural and legendary towns and villages. Maybe you're a real sporting type and want to try your hand at some water sports – Wexford's coastlines and rivers offer the perfect base for some windsurfing, canoeing or kayaking that's entirely free if you have your equipment to bring along.
Take a day-trip to Kilmore Quay and visit the state-of-the-art playground there, just beside the car park which overlooks the beautiful Saltee Islands. You can then take a walk down to the pier where there are usually some sea lions and fishing boats.
History
If history and culture is your thing, then the following historically significant locations are a must-visit;
Ferns Castle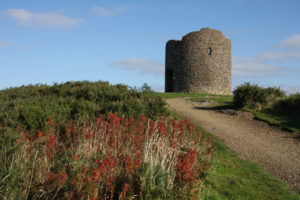 The castle was built in the 13th century, possibly by William, Earl Marshall. Originally, the castle formed a square, with large corner towers. Only half of the castle now remains. This is the spot where Irish/English history begins. Strong bow was invited to Ireland by the King of Leinster whose castle this was. Enjoy a free tour, insightful guide and visitor centre as well as a walk around the stunning architecture.
Vinegar Hill
Not only are the views from the top of the hill worth the walk up, but this landmark is also one of huge historical importance in county Wexford. Parking is free and you can read the stone plaque explaining the history associated with the place, a ruined tower and spectacular views.
Sit back, relax and look down on Enniscorthy and the surrounding countryside and take time to contemplate on the sheer significance of what happened here.
Tacumshane Windmill
Designated a national monument in 1952, Tacumshane Windmill is the only surviving complete windmill of its kind in the Republic of Ireland. Built in 1846, it features a rare revolving straw thatch cap to catch the wind for its sails. Beautifully preserved and maintained, the key to have a peek inside is available from the adjacent Millhouse Bar & Restaurant.
Seal Rescue Ireland
Come visit Seal Rescue Ireland for a unique and educational experience for all ages. The rescue is a non-profit organisation which doesn't charge an admission fee, however, donations are suggested. The rescue rehabilitates 60-80 seals a year in which. visitors are able to see up close. Seal Rescue Ireland is open every day. 
Hook Lighthouse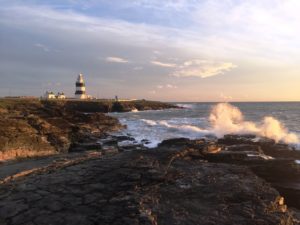 Take a trip down to the Hook Peninsula. Ample parking is available and free of charge. You can then choose to take in the sights of Ireland's Oldest Lighthouse and the breathtaking coastal surroundings where it is common to spot seals, dolphins and whales from time to time. There is also a free Maritime Exhibition on-site as well as a stunning little café. Picnic benches are also scattered around the grounds making it the perfect location for a picnic.
While Ireland feels bigger, make a break for it and visit the Sunny South-East!