If you go down to the woods today, you'll find some wonderful trails!
Leaves crunching under your feet, the fresh smell of pine and the sound of birds singing – there is nothing like a good walk in the woods! We love it so much that we have created a guide to some of the best woodland walking trails in County Wexford.
Our #TravelTuesday tip: Please stick to the travel restrictions in place at the time of visiting. With more and more people getting out and about to rediscover Wexford, some trails may be busier than usual. If a trail is busy, there are many others to discover so do not set off if it is not safe to do so. Remember to maintain social distancing at all times when visiting these trails.
Check out some of the woodland trails in Wexford below:
Ballyfad Wood
Ballyfad Wood trail is a 200-acre woodland area just 15 minutes outside of Gorey, not far from the Kilanerin-Curragh Woods trail.The four trails here range in length and take between 30 minutes and 90 minutes to walk depending on your preferred trail. Little hikers love the waymarked Bluebell Trail because of the fairy walk along this trail. Bring them along and keep your eyes peeled for the fairy doors!
Ballyfad Wood is a beautiful woodland walk that even has a special section of the Bluebell Walk dedicated to younger walkers. There are some mystical surprises along the way 🧚✨

Plan your autumn adventure at https://t.co/caxUJVo0Pk 💜💛#BestforTrails pic.twitter.com/XPkYMFnqbZ

— Visit Wexford (@visitwexford) September 18, 2020
Gorey-Ramsfort Wood
Start this walk on the edge of Gorey town and make your way into the woodland on one of the two looped walks here. The Sweet Walk Trail is the shorter of the two at just a kilometre but is full of beautiful plants and wildlife all year round. The Deerpark Trail is 2.5km in length and takes walkers deeper into the lush woodland. It is an ideal spot for taking a breather from the hustle and bustle of a busy town.
Courtown Woodland Walk
Never mind roses, stop and smell the wild garlic on the Courtown Woodland Walk trail! You may spot a few unusual trees- like the Californian redwood – while strolling along this stunning trail. The Owenavorragh River snakes through the woodlands and creates some relaxing natural background noise for your journey. If you look closely, you may spot some of the painted pebbles and fairy doors that are dotted throughout the woods.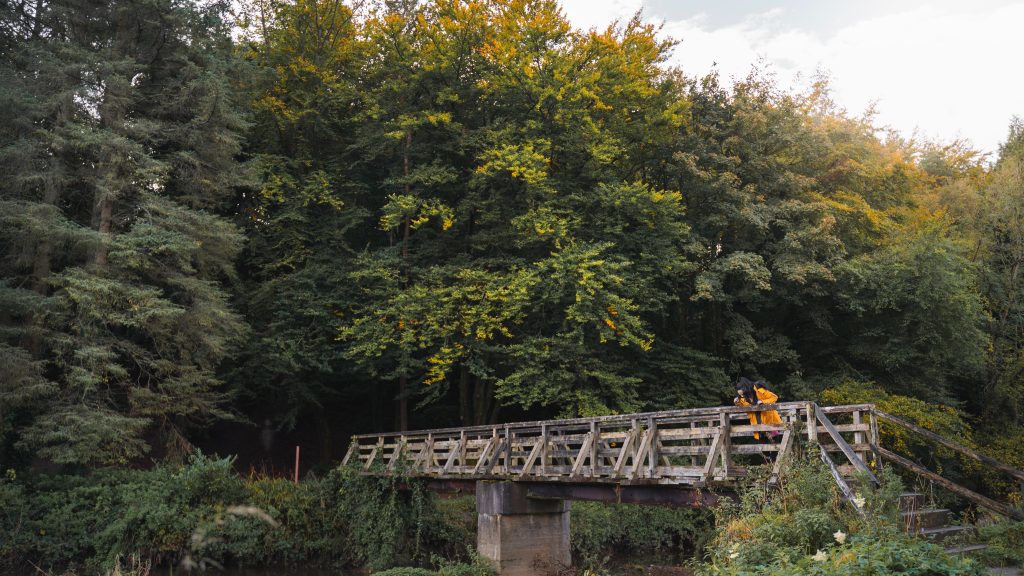 Kilanerin-Curragh Woods
This trail winds through 100 acres of woodland just 10 minutes outside of Gorey. You will be treated to a variety of gorgeous wild flowers and fungi along these 3 walks ranging from 3km to 6.5km in length. The Mill River runs through the woods here and the Curragh side treats walkers to beautiful views of the area. As well as that, the woods are just a short distance from Wexford Lavender Farm so you can really make a day out of exploring the area.
Bunclody – Coolmelagh
Located just outside of the town of Bunclody in North Wexford, this trail features three looped walks through the forest. The focal point of this trail is Gibbet Hill which sits overlooking the surrounding countryside and even as far as counties Carlow and Wicklow. With trail lengths varying from 5.5km to almost 13.5km, walkers will certainly be glad to sit back and enjoy the incredible views from Gibbet Hill.
Kelly's Wood
The two waymarked walks at Kelly's Wood are perfect for those looking for a leisurely stroll. Take the Limekiln Trail for a refreshing 20 minute walk or choose the Oaklands Trail for a 45-minute trek through the woods. Remember to stop by Oaklands Lake at the forest's entrance. It is a popular fishing spot so keep an eye out to see if you can spot any of the freshwater dwellers.
Raven Point Wood
The Raven Point Wood trail takes walkers through the spectacular Raven Nature Reserve. The tall pine forest runs alongside a sandy beach straight near the North Slob lands in South Wexford. The wood's proximity to both of these locations means that there is plenty of wildlife to spot along the trail, from squirrels to seals. It is a uniquely beautiful place for a walk to relax and refresh.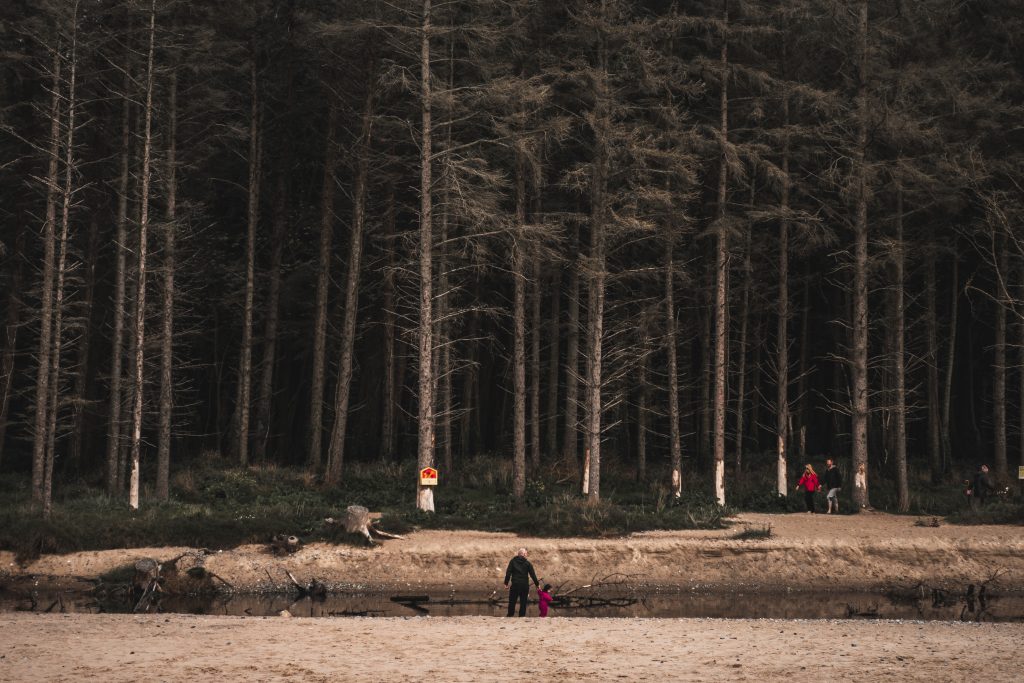 So if you're heading out on a walk, why not check if one of these trails are within your 5km? If not, make a note to pay them a visit when restrictions have been eased.
Don't forget to get out and get some fresh air within your 5km this week and if you take any photos on your way, tag us on social media @VisitWexford!
Plan your next adventure at VisitWexford.ie.