Explore more when you #VisitWexford in 2023 with a wild day out with your little animals, at one of Wexford's popular petting farms and wildlife parks or its many nature reserves and forest trails which are teeming with an abundance of wildlife. Let us inspire your stay in our corner of #IrelandsAncientEast and whether you visit in spring, summer, autumn or winter, there's always a good time to #VisitWexford! 
If you're a lover of animals and excited to share a day ooing and awing at furry friends, we suggest you pack a coat, a flask of tea and a picnic to factor some of the following highlights into your getaway, and prepare to be feline good!

Otherwise known as The Wexford Slobs, Wexford Wildfowl Reserve is an interesting and educational spot in County Wexford, and the fact that parking and entry are free and you can picnic on site is an added bonus! It's without a doubt, a great place to observe wild birds in their natural habitat with the Slobs known to be home to over 250 recorded birds, with many of them Winter migrants from Greenland and Arctic Canada or from Scandinavia and Arctic Russia, who come to breed. An 8-metre-tall observation tower and three other hides provide a great vantage point to spot the birds, and other animals like hares, red foxes and badgers amongst many. We won't spoil it for you though, you'll just have to stop in when you #VisitWexford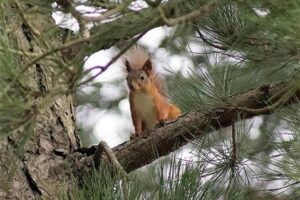 The beauty of the Raven Nature Reserve is its unique blend of serene forest, beach and sand dunes which makes it a sanctuary for wild birds, particularly geese who feed on the nearby Wexford Wildfowl Reserve and return each evening to roost, as well as smaller birds who nest on the sandy beaches. The woodland is a haven for wildlife, like the red squirrel and butterflies, and you'll find the dunes are rich with wildflowers. Explore the area at your own pace and you'll be surprised what you discover. The Raven Nature Reserve is also home to Curracloe beach and its sea life. You never know what you might catch a glimpse of along the way!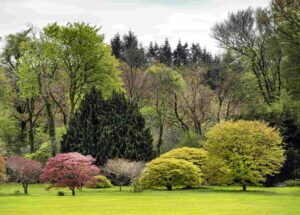 You might need the pony and trap service to get around all 622 acres of gardens and forest plots in John F Kennedy Park but with the beauty surrounding the park, it's not hard find your way around. With a collection of over 4,500 different trees and shrubs from each of the five continents of the world, as well as a beautiful lake and woodland walk, you're bound to see your fair share of wildlife while on the grounds, including waterfowl, mallard, moorhen and fish. The visitor centre with exhibits, panoramic views from the summit, a maze and play area, as well nature trail with signposted walks, all come together to offer a fantastic family day out!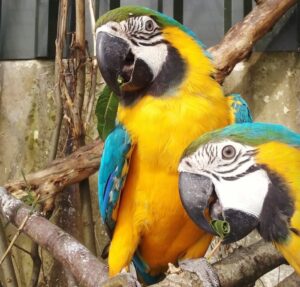 Secret Valley Wildlife Park is an excellent family-run park that's home to 40 different exotic and native species and 200 animals in total. Education for visitors is the secret to its success. Children can get up close and personal to feed young goats and lambs and can interact and handle some of the smaller animals and reptiles. In fact, with pre-booking, children can participate in a workshop to become a Junior Keeper; a hands-on experience working with park keepers to feed the lemurs and meerkats, to clean and feed the reptiles, and make enrichment toys for the small animals. Activities are also plentiful, including free pony rides, an obstacle course, a play area and a quad train to name a few.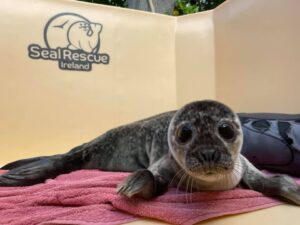 Seal Rescue Ireland is a volunteer-run organisation that rescues, rehabilitates and releases orphaned, injured and sick seal pups from and to the Irish seas. The rehabilitation process includes feeding and treating the seals before introducing them to a series of nursery pools to interact with other pups and learn how to fend for themselves before their ultimate release back into the wild. Through guided tours, visitors can see the seals at various stages of their rehabilitation process and learn about each of their individual rescue stories. We really have to applaud them for their incredible work and we love to see those who #VisitWexford support them!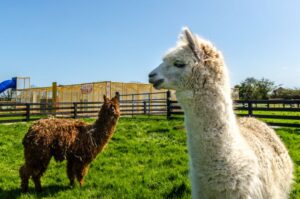 Kia Ora Mini Farm offers a range of outdoor activities to entertain kids for hours on end – what's not to love? The farm is home to a host of favourite animals including farm animals like cows, sheep and pigs, as well as the more exotic animal such as llamas, alpacas and emus. Children can participate in feeding sessions at regular intervals throughout the day and can interact with some of the smaller animals like rabbits and guinea pigs in the petting area. When you're all farmed out, enjoy the great outdoor play area, a picnic on the grounds, or more adventurous activities like go-karts, a maze, diggers and even a ride in a converted fire engine. Pack a jumper though, you know how unpredictable Irish weather can be!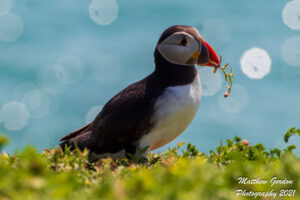 The Saltees are named Great Saltee and Little Saltee, and are known for their beautiful scenery, abundant wildlife, and popular bird sanctuary. Great Saltee is the larger of the two islands and covers an area of approximately 89 acres. It is privately owned and is not generally open to the public, although visitors are permitted to land and explore the island during certain times of the year. Little Saltee is smaller and uninhabited, and is also designated as a bird sanctuary. The Saltee Islands are a popular destination for bird watchers, as they are home to a wide variety of bird species, including puffins, gannets, razorbills, and guillemots. The islands are also known for their stunning cliffs, which provide a nesting site for many of these birds.
We hope we've inspired your plans to #VisitWexford!
Plan ahead with VisitWexford.ie