Header image: Courtown Golf Club
Visit Wexford introduces a series of guest blogs featuring members of the tourism and hospitality industry in Wexford and local bloggers. They will be sharing their insider knowledge on a variety of topics to help you plan your visit to Wexford. We are kicking off the series with a guest blog from Tiernan Byrne!
Tiernan Byrne is the owner of Club Choice Ireland, the regional golf marketing group for the East & South East, which is based in Rosslare, Co. Wexford. Club Choice is responsible for bringing hundreds of overseas golfers into Wexford each year and Tiernan represents the region on the Failte Ireland Golf Tourism Advisory Forum.
For the first time in almost four months, every golf club across the county is awash with golfers. Never before have so many people who would ordinarily be very serious about their scoring and swing tempo, taken to the fairways with joyful abandon without a care for where their ball might go. We're all just thankful to be back out playing in our home clubs.
If you're not from here, then I'd imagine that summer holidays and sandy beaches come to mind when you think of Wexford. And you would be right. It's a county with such a rich tradition of families making it their home from home. Generations after generations have flocked to Courtown or Rosslare or Duncannon for their holidays and long may this continue. But of course, there is so much more on offer in Wexford than just strawberries and sandcastles and golf is fast becoming a new driving force for visitors to the county.
For an island so rich in golf, Wexford has never really been known as a go-to golf destination. We don't have a big Trophy course like a Lahinch or Portmarnock with which to attract the masses. Getting here wasn't always as easy as it is now or maybe the accommodation options were not always tailored to golfers needs. But how things have changed…I'm delighted to say, as a proud Wexford man but also as someone who brings thousands of golfers every year into Ireland, that Wexford can now hold its chest out proud when it comes to the golfing experience it offers to visitors.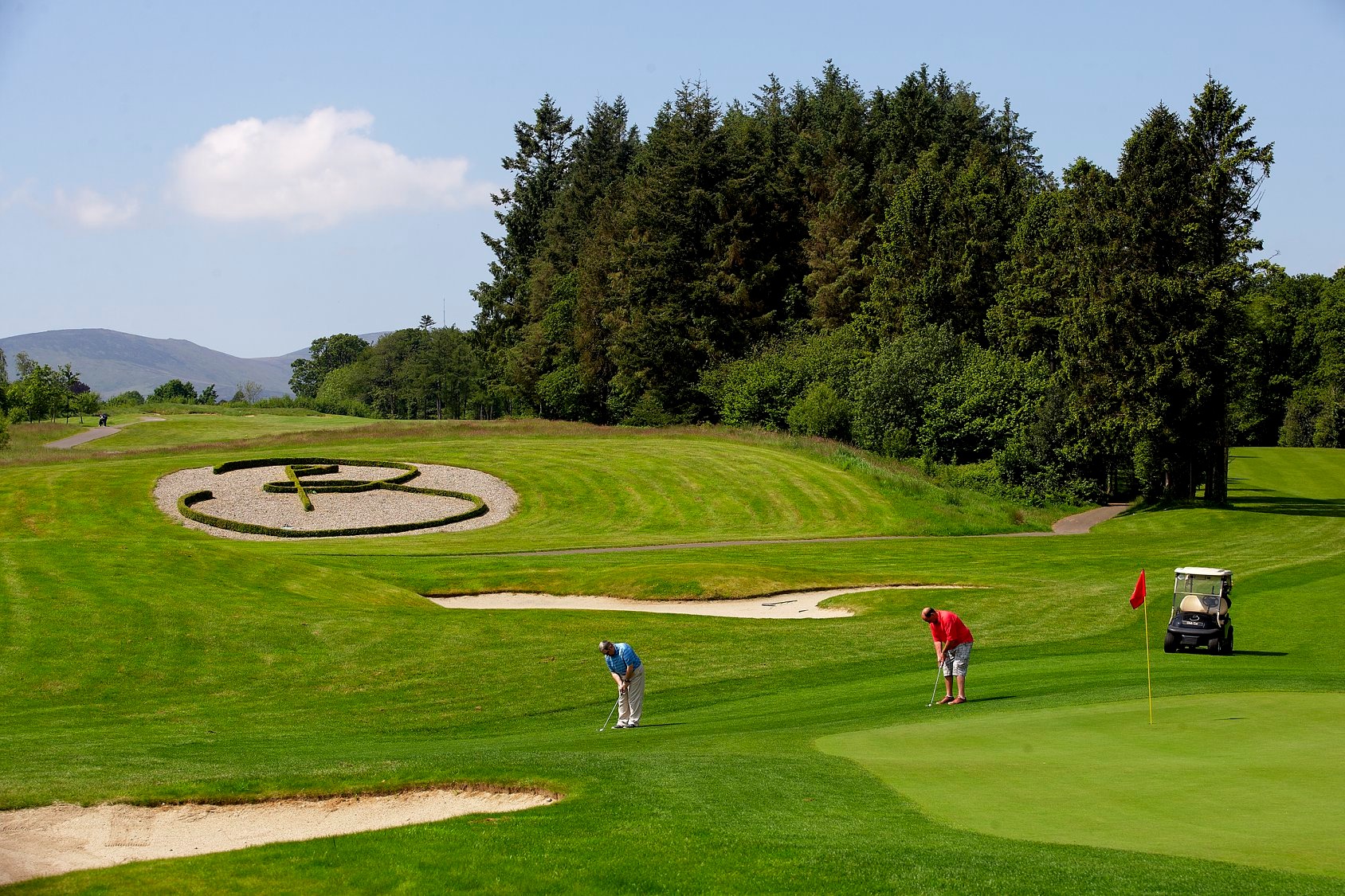 The quality and variety of courses throughout the county really is excellent. We have some stunning championship standard parkland courses to rival any other county. Courtown, Wexford, Bunclody, Enniscorthy & New Ross all have something unique to offer and all finding a balance between the challenge and the enjoyment. St. Helen's Bay is a mix of both parkland and links with a clubhouse view of the bay which takes your breath away. Wexford also boasts the only links course in the South East with Rosslare Golf Links providing a different test and finds itself on many a golfer's bucket list.
Having said all that, in the years that I've been working in the golf tourism industry, the biggest change I've seen within the county which has had a positive impact on attracting more golfers to visit Wexford, is the welcome they receive from the courses they visit. It may sound airy-fairy but you would be surprised how much a visitors experience is affected by a friendly pro shop or quick-witted barperson. These are the memories they take away with them and this is why we are so comfortable in sending our international and domestic clients to play golf in Wexford. We know they will be looked after. It's a combined effort. The courses, the hotels, the pubs and restaurants all have a part to play and I know from the hundreds of testimonials that I've been sent, Wexford is doing it well. Yes, there's always room for improvement but what is encouraging is that the overall mindset is positive and everyone involved in the golf industry in Wexford can look to brighter, busier days ahead.
For more information on Wexford as a golfing destination, visit golfinwexford.com.
_____________________________________________________
Thank you to Tiernan from Club Choice Ireland for taking part in our guest blog series and for providing great insight into Wexford as an emerging golf destination and the fantastic golf courses around the county! Make sure to follow Club Choice Ireland on Facebook, Instagram and Twitter and click here to check out the new Golf In Wexford website.
Click here for Visit Wexford's golf directory.
Plan your adventure at VisitWexford.ie.