Wexford Garden Trail reflects the history and diversity of the county and its landscape. Some gardens were originally laid out in the 18th and 19th centuries while others were established just 10 years ago.
Our larger public gardens provide an ideal outing for all the family, and our smaller private gardens will give you not only an enjoyable and relaxing day, but will also introduce you to the large range of plants which can be grown in this temperate region.
Our trail includes specialist nurseries for the more unusual plants and, spread throughout the county, award-winning garden centres that provide for all your gardening needs.
The owners of all the garden locations on our trail will be happy to welcome you and to assist you with any information you require to enjoy your visit to County Wexford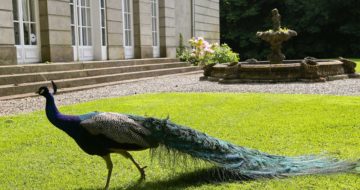 Marlfield House & Garden
Surrounding a beautiful regency period house, these gardens and grounds extend to 36 acres. Set amongst woodlands, meandering paths cross an extensive kitchen garden of herbs, vegetables and fruits, with borders of shrubs and herbaceous perennials leading to the lawns and formal gardens.  The lake and wildfowl reserve, form a completely separate garden to the […]