Cottages, Country Houses & Farm Stay Holidays in Wexford
#KeepDiscovering this summer and make it your mission to #VisitWexford
Today's #TravelTuesday blog combines some stunning, quaint, and nurturing cottages and holiday homes that could inspire your whole trip to the sunny southeast as you delve into the wilds of Wexford.
County Wexford undoubtedly offers a wide range of accommodations to suit every want and need. From traditional hotel beds and self-catering options on hotel grounds, to caravan, camping & glamping sites, there's an abundance of reasons why you may prefer to book a cottage or holiday home in County Wexford this year:
There may be more space to relax 

Grasp a better understanding of the local way of life – meet and get to know your neighbours, making memories of a lifetime

It's great value for money, especially for families and large groups

Makes decision-making easy with your own holiday timetable to have breakfast or lunch
This week's #TravelTuesday tip: With restaurants, attractions, landscapes and much more on every corner turned in Wexford, we can promise that there is also a friendly face that comes with the package – don't be afraid to engage and ask those around the area where they'd recommend to visit – whether that's for fun, food or frolicking.
Cottages & Country Houses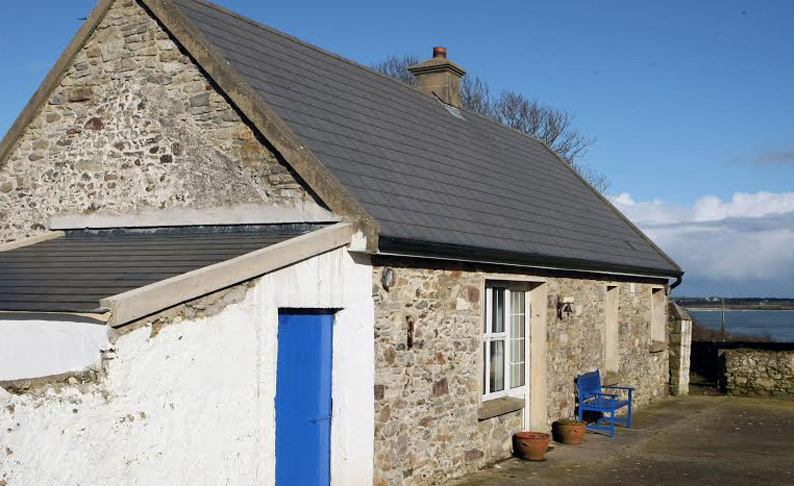 Situated in Grange, Seabass Cottage, a beautifully quaint detached stone cottage lays beside a working farm on a quiet country road within walking distance of Grange beach. The little cottage displays the finest sea views of both Bannow bay and the Saltee Islands, just off Kilmore Quay. The cottage is just 2km away from the village of Fethard-on-Sea, holding fort to the nearest pub, restaurant and shop, while not far away, the Hook peninsula exhibits a variety of beautiful beaches perfect to swim, snorkel, angle or bird watch. 
Sitting on the unspoilt, picturesque Hook Peninsula, Sandeel Bay Cottages displays a traditional, yet cosy detached style cottage. Less than a few minutes walk from the beautiful Sandeel bay beach which is reflective in its name, the cottage also has on-site facilities such as a tennis court, communal BBQ, playground and 5-a-side astroturf pitch – ideal for families or friends to take time out from reality.
Not far away, visitors will have the choice from over 14 beaches along 250km of coastline, as well as the Hook Peninsula. Steeped with choice, the beautiful peninsula offers the visitor a variety of must-dos, from its rich history, profound landscapes and water sports to the castles and abbeys along the way.
Located perfectly overlooking the most beautiful sea view setting across St. Helens Bay, Seaview Cottage is stylishly luxurious, allowing visitors to stay comfortable and relaxed. Just minutes away from the beautiful golden beach on St. Helen's Harbour and the ever-popular St Helen's Bay Golf Club, it's undoubtedly the place to be if you're looking for a break away from it all.
With a raised decking sitting perfectly, as well as a private south facing garden, and BBQ area for al fresco dining, visitors will bask nicely in this sunny spot and fall in love with our beautiful Sunny South East.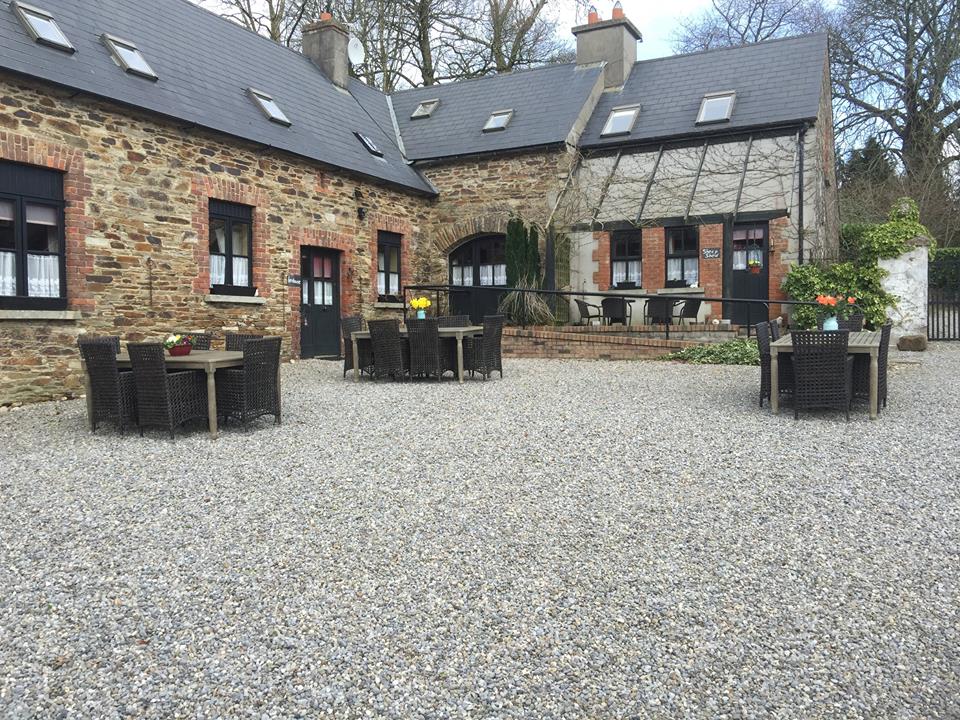 The Old Deanery Estate and Cottages
In the historic town of Ferns, The Old Deanery Cottages find themselves situated on the grounds of The Old Deanery Estate which dates back to 1735 – giving Ferns and every corner reason to be known as historic. Offering visitors six courtyard cottages with unlimited access to the establishment's function room, gardens and courtyard, it's a lovely break away with a group to escape reality and delve into the abundance of offerings that County Wexford has to offer.
As self-catering cottages, each enchants recaptures the charm they once were in their day, still completing that old farmyard feel. It's the perfect getaway break to bring families together and explore Wexford with its central location to all of the county's attractions, landscapes and other amenities.
This quaint yet stunning cottage sitting on the edge of Bunclody town gives every visitor comfort in their setting with its picturesque atmosphere and prize-winning garden that accompanies the cottage. While equipped for modern living, this self-catering cottage gives the visitor the chance to live independently during their stay in County Wexford. 
A short walk from Bunclody for necessities and less than an hour's drive to Rosslare Ferry with must-do activities pin-pointed along the way with the potential to make it a breakaway in Ireland of a lifetime.
Having been originally built in the 1800s, this sweet little cottage located perfectly between Bunclody and Kiltealy has gone under restoration with love and care to ensure its old-world charm and values remain the same. Nestled on a quiet lane at the foot of Mount Leinster, this self-catering establishment after modernisation is the perfect spot for those endeavouring to explore the wilds of Wexford and adventure off on a hill-walking weekend.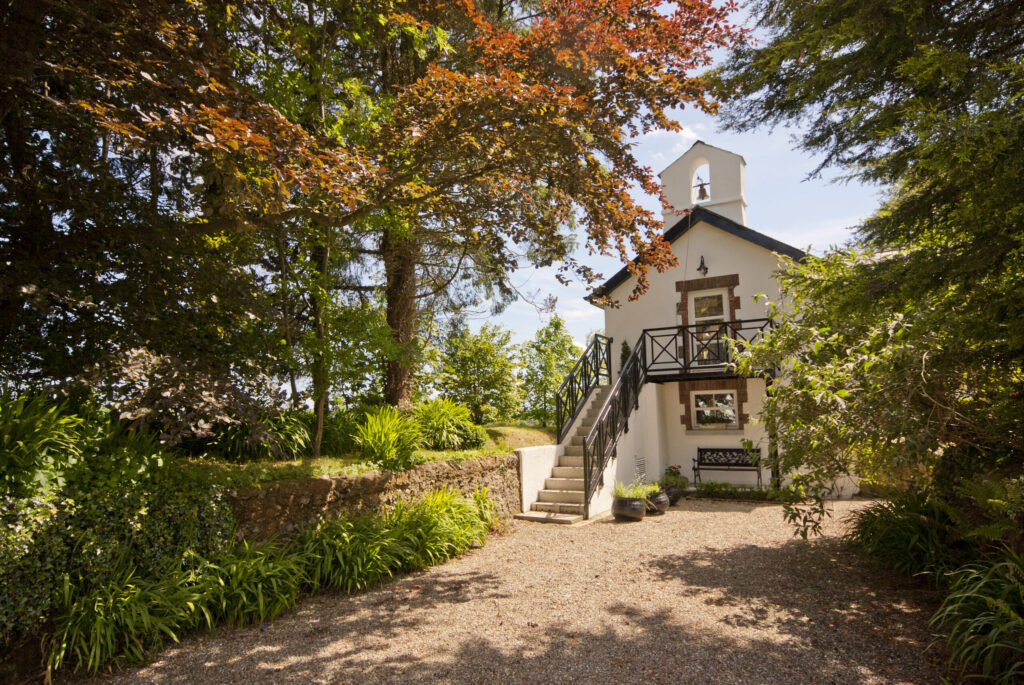 Traditional meets modern best describes the luxurious decor at the Belfry. Set in a secluded corner of the courtyard, it evokes a feeling of old-fashioned calm and harmony, a haven of peace so rarely found in today's busy world. Originally built as a Granary it has been successfully converted into a unique self-catering unit utilizing many salvaged materials including reclaimed timbers from the Wexford Quay front.
Sitting on a secluded country estate surrounded by 650 acres, Rosegarland Estate is uniquely unspoilt and untouched by time, which makes one's stay at the estate special during the Sunny South East. With an enclosed patio area to the rear of each house, furnished with garden furniture, it's the perfect spot to soak up that sun!
The luxury mews houses are Located in converted stone cut farm buildings in a picturesque courtyard, combining both modern-day luxury and old-world Victorian charm.
Farms
Killiane Castle Country House and Farm
Where old-world charm meets modern luxury in seamless harmony, Killiane Castle Country House offers every visitor self-catering accommodation among stunning Courtyard Apartments. Former stables, the converted self-catering holiday apartments have a 4-star Fáilte Ireland rating with a private courtyard providing a separate entrance to the apartments. Each apartment has modern stylish furniture, fittings and warm decor with a welcoming pack of home-baked goods greets you on arrival to your apartment. 
Sink into a world of tranquillity on the grounds of the castle country house or divulge into a game of pitch and putt, a game of tennis or croquet on the grounds of the establishment, furnished with everything you need to enjoy your stay in Wexford.
Home to the beautiful Georgian mansion, Artramon country estate is the perfect getaway for those looking to live in County Wexford for a mid-week or weekend break of tranquillity. While visitors don't have to stay in the main house, this quaint but beautiful stay away in the South of Wexford is idyllic to use as a base to adventure and explore the beautiful countryside.
What are you waiting for? Book your summer staycation in County Wexford today!