Looking to make a break for it this year? Take a look at our list of activities for a romantic getaway for two in Wexford while Ireland #FeelsBigger! From Wexford's top beaches, luxurious spas, and breathtaking views, to its romantic trails, and historic beauty, there's no place like the sunny south-east. 
1. Pamper yourself at Monart Spa

Gracefully transition between the seasons this winter. Relax, rejuvenate and renew in the 5-star Monart spa, recognised as one of the world's leading spa destinations. Journey through the thermal rooms based on an ancient heating and cooling bathing rituals.


2. Romantic Walk on Wexford's Movie-Star Beaches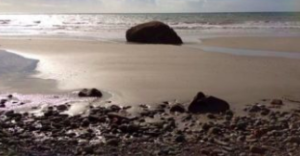 So good, even Hollywood has visited them, Wexford boasts a series of stretched, sandy beaches which are ideal for building sandcastles, for water-sports enthusiasts, for swimming in rock pools, splashing around in the salty spray, and simply enjoying the sand between your feet as you munch down on fish and chips. These include the 13km oasis of golden sand that is Curracloe Beach and further south, Ballinesker beach, both renowned for their filming of Saving Private Ryan and the Brooklyn movie, as well as Cahore Beach, Kilmore Quay and other sheltered, safe beaches such as Rosslare Strand, Poulshone Beach, Ballinoulart Beach and Europe's longest continuous stretch of beach, Morriscastle Beach, amongst many more!
3. Expl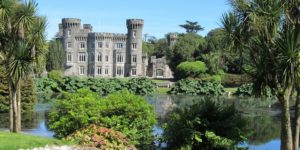 ore the historic attractions of the Cornerstone of Ireland's Ancient East
For those interested in history and culture, or something out of the ordinary, Wexford has a vibrant history waiting to be explored. The county is home to a series of historical and architectural sights and some of the most scenic areas of Ireland's Ancient East such as Hook Peninsula, Vinegar Hill, Johnstown Castle, Colclough Walled Gardens, Loftus Hall and Tintern Abbey that can be enjoyed as part of a tour or on a leisurely walk followed by a tasty lunch


4. Coastal Drives with Awe-inspiring Views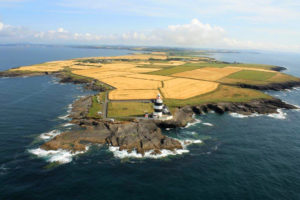 No trip to Wexford is complete without piling into the car for a romantic drive, to stop off at one of the many coastal viewpoints, to soak up the salty spray of the ocean, capture the perfect family photo, or collect shells in all their shapes and forms along the sandy coastline.


5. A day of adventure and inspiration with a Wexford Trail
For those who love walking, history and the outdoors, Wexford has something to suit every passion with historical and
 heritage walks, garden trails and craft trails. There's a heritage walk through Enniscorthy which is on the banks of the River Slaney and overlooked by the old 1798 historic battle site of Vinegar Hill.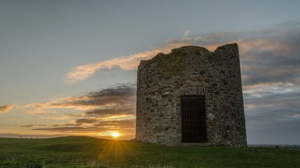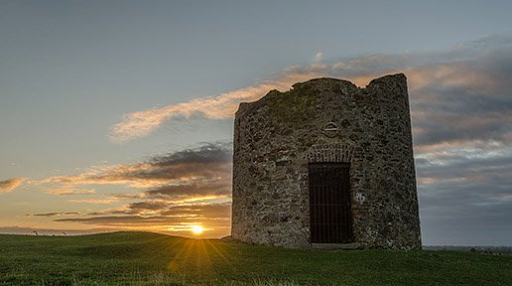 The Remember 1798 Walk follows the back roads and lanes of rural Wexford taken by the North Cork Militia to Oulart Hill in 1798. The trails include WexfordGarden Trail which features gardens from the 18th and 19th centuries and includes large public gardens as well as small private gardens. While the Craft Trail features everything from potters and weavers to candlestick makers, with plenty of modern craftspeople making traditional crafts.
The Norman Way is a heritage trail that runs along the south coast of Wexford which includes medieval sites that will help visitors to understand the Norman way of life that first took hold in Ireland over 800 years ago – a true treasure of Ireland's Ancient East.
Plan your stay in Wexford on VisitWexford.ie and indulge in a romantic getaway in Ireland's sunniest corner!