Wexford's fishing industry is a huge part of our local economy and culture.
The fresh fish caught off the Wexford coast can be sent as far as Germany, Switzerland and Austria. So, on this tour you'll take the scenic coastal route taking in some of Wexford's little fishing villages.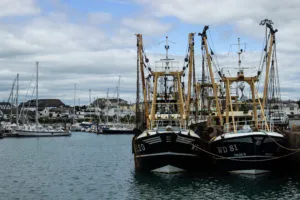 You will visit Mick Walsh at his home in the seaside village of Ballyhack. Here Mick will show you the traditional methods used to smoke and fillet fish and how independent fishmongers sell fish from Kilmore Quay every day. You'll enjoy a delicious seafood lunch and at the end of the day, you'll climb to the top of Hook Lighthouse and survey the coastline you've spent the day exploring.

Highlights
Travel along the Wexford coastline, past tiny coves and wide bays
Meet and make connections with real local people
Discover Wexford's pirate past
Private guide throughout to ensure all your needs are looked after and you miss nothing
Features
1 hour tour of Hook Lighthouse
1 hour talk & taste with Mick Walsh of Ballyhack Smoked Salmon and 250gm pack to take home
Stop for lunch at award winning Maritime pub specialising in local seafood dishes (lunch not included in over all price)
For full details and booking information visit Gallivanting Tours here.