This is Wexford – Lots to See and Do on your Vacation
Walking Trails
Whether its a barefoot stroll on the beach with the sun on your back or a mountainous hike in the Fall with a chill in the air, Wexford has no shortage of walking trails and routes.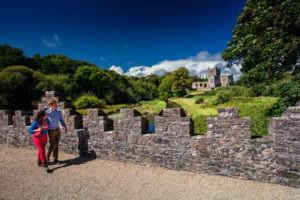 Wexford is home to some of Ireland's most dramatic and diverse landscapes and so, we have developed a huge variety of walking trails. From hiking up the mountains like Mt. Leinster or the Blackstairs Mountains to a casual stroll along one of the many fine beaches, there's a walking trail for everyone no matter what season it is. 
Events & Activities
Thanks to the many coastlines and beaches, we offer a huge variety of water sports such as kayaking, surfing, sailing and fishing. You can also try your hand at a round of golf or maybe even venture with some horse riding.
Wexford's calendar of events is always brimming with a variety of courses and workshops that will cater to all ages and interests. Whether that be taking a Celtic Carving Course, Learning Bushcraft Skills or taking A Traditional Blacksmith Workshop to attending a Music & Food Festival, embarking on a Food Tour or taking a pottery or basket weaving class.
There are also a multitude of attractions that are worthwhile visiting such as the World's oldest functional Lighthouse at the Hook Peninsula, the Irish National Heritage Park which is reconstructed Viking settlement, complete with circular crannóg, boathouses and wattle-walled living quarters or the the stunning house and garden trail at Well's House & Gardens.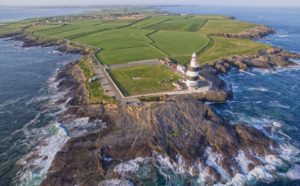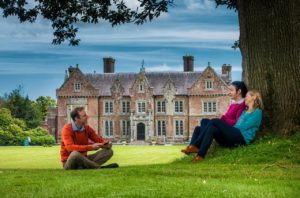 #TasteWexford
Wexford boasts a truly unique and divergent food culture and is home to a bounty of high quality food and drink producers.
#TasteWexford is the experiential side of Wexford's food and drink scene. Our farmers, growers, fishers and food manufacturers provide Wexford with an undeniable quality of food that is sure to leave a lasting impression and change the way you see Irish food. Our chefs are firm believers in sourcing ingredients from the local surrounds and so, the ingredients and dishes on Wexford menus are very seasonal and change throughout the year. The delicious freshness and flavours however, remain consistent.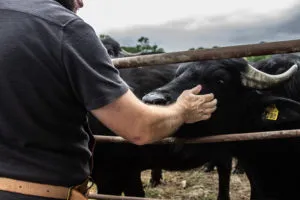 The county's farmers, producers, brewers and growers have opened their farm gates and kitchen and factory doors to allow tourists come and see the craft of their production for themselves. You can choose one of many individual experiences from Craft Beer tasting or jam making to visiting a traditional Bacon Factory or the county's oldest functioning watermill. If you cannot decide on just one experience, you should check out a Food Tour where you can visit a number of different producers, farms and brewers all in the same day guided by our storyteller Lorraine.
Nightlife & Entertainment
There is so much more to the Irish nightlife and entertainment culture than just a pint of Guinness.
In the land of a thousand welcomes, tourists are welcomed and treated like locals when they enter any bar. Music sessions and evenings of storytelling are found at the heart of Ireland's entertainment scene. So, if you're looking to experience the authentic culture of a truly Irish Session, scope out a great music or storytelling session.
Not only will you find traditional Irish sessions, there's also plenty of nights hosting Rock 'n' Roll, Jazz, Blues, Pop and Acoustic sessions too. It's also worth noting that it isn't out of the ordinary to come across a spontaneous sing-song in smaller, rural pubs at any given time. You'll learn that you don't always need a reason to start a session, just people to join in.