Top places to grab an Ice Cream in Wexford 
The 99 Ice Cream is Ireland's favourite Summer treat, especially here in County Wexford where we are known as the 'Sunny South East'.
99 consists of a wafer cone, soft serve vanilla ice cream and a Cadbury's Flake. Interestingly enough, Cadbury's produced this chocolate bar for the specific purpose of the 99 Ice Cream. Many people opt for the traditional 99 with the original 3 components as mentioned. However, if you're feeling adventurous most shops, parlours and ice-cream vans offer a variety of flavoured syrups, sprinkles and maybe even a second flake!
Local's favourite 99 & ice creams 
A visit to Wexford just isn't complete without sampling a 99. So, we've taken to the locals and frequent visitors of County Wexford to find out where exactly is THE BEST places to get a 99. Whether it's the creaminess of the ice cream, the size of the cone or the overall deliciousness, this is the list of go-to ice cream pit stops.
A genuine favourite among locals is Henry Hayes in Campile, New Ross. The 99s have been described by many as unbeatable, simply delicious and well worth the drive down.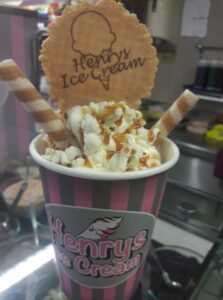 Worth trying the delicious gelato made fresh daily at Izmoo in Rossland Strand, Wexford.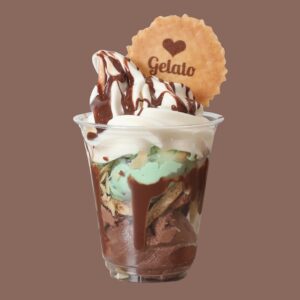 Lick'd Ice Cream Parlour at Kilmore Quay, in Wexford is another not to miss.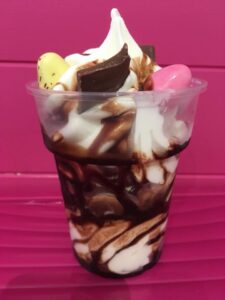 Steemers' in Bunclody is another list topper for a scrumptious 99. Steamers' serve delicious 99s all year round, no matter the weather. You can even get a festive, green 99 on St. Patrick's Day. The ice-cream parlour in Brooks Supermarket in Riverchapel, Gorey is also in the ranks! Known for its fresh and creamy cones as well as their selection of syrups and toppings.
Some other recommended pit-stops for a deliciously creamy 99 include:
Gala on 'The Duffry', Enniscorthy
Gala Express, Courtown Harbour
Londis, Our Lady's Island
Centra, Ballinaboola
Greene's Supermarket, Clonroche
Lambert's, Camolin
Lawlor's, Morriscastle
Each ice-cream pit stop will offer a variety of ice-cream options, toppings, syrups and sizes but one thing is for sure, no matter where you go on the Wexford ice-cream map, a traditional, creamy 99 is always a good option.