Missing dining out at your favourite restaurant?
Craving your usual coffee and sweet treat from the local cafe?
You can still treat yourself to a takeaway meal from many cafes and restaurants in County Wexford. To make it even easier for you to find out which places are open in your area, this week's #TravelTuesday blog lists the eateries open by town. We have also included details on meal deals and pre-ordering to make your takeaway dining experience hassle-free and safe.
Our #TravelTuesday tip: With travel restrictions currently in place, please be sure to order food from your nearest town. Where possible, pay for your order with a contactless card for a safer, quicker transaction. If you have ordered food for collection, don't forget to bring a face covering with you and adhere to the safety guidelines in place at your pick-up point.
Find out which cafes and restaurants are offering takeaway food near you below:
Enniscorthy
(053) 92 61037
Enjoy a taste of the Alamo Steakhouse from your own home at the weekend. The Riverside Park Hotel also offers a Sunday roast menu.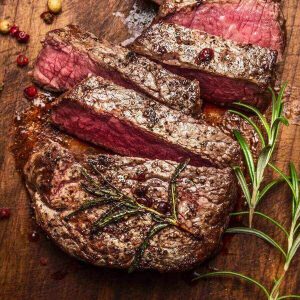 (c) Riverside Park Hotel
(053) 92 38077
Casa d' Galo is a family run restaurant with over 20 years of experience. It offers authentic chargrilled food. Alld foods are grilled using charcoal which gives it a delicious, smoked flavour.
(053) 92 30662 
Impresso's handy ordering app means you can order a tasty treat or lunch to go and your collection can be completely contactless.
(053) 93 76388 / (087) 099 4209
Sugar & Spice have made it even easier to pre-order. You can contact them by phone, text, WhatsApp, Facebook Messenger or email! They now offer local delivery as well, so just enquire when you are ordering if you would like to avail of this.
(053) 92 30353
Re-opening for takeaway from Thursday 21st January 2021. You can view their delicious bar menu >here<.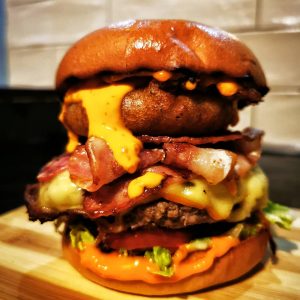 (c) The Bailey Cafe Bar
(053) 92 36272
Famous for their chicken curry and equally delicious vegetarian version, Holy Grail offers many mouth watering dishes to be enjoyed at home.
(053) 92 36929
Craving a taste of Italy? Via Veneto's takeaway meal offer includes 2 starters, mains and desserts and a bottle of wine for €55 – perfect for pretending that you are on holidays!
Gorey
(053) 95 21100
Let's be honest – everyone loves pizza. Whether it's with pineapple on top or not, everyone at home is guaranteed to enjoy pizza for dinner. View Eco Pizzeria menu >here<.
(053) 94 84000
Fancy a Caprese salad followed by Roman Lasagne? Or a Bruschetta Al Pomodoro followed by a delicious pizza? Farina is your answer. Order online >here<.
(053) 94 30585
Enjoy a coffee and freshly prepared breakfast, lunch and dinner from their full bistro menu, which you can view >here<.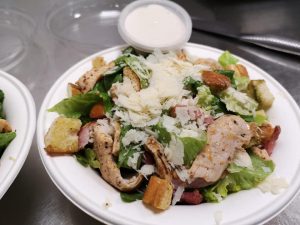 (c) The Book Cafe & Bistro
(053) 94 80500
The Ashdown Park Hotel offers takeaway food 7 days a week and has a Sunday menu similar to their popular carvery menu. As well as that, you can also purchase their frozen takeaway meals to simply defrost and enjoy when you don't feel like cooking during the week. You can view their delicious menu >here<.
New Ross
(051) 447 666
Based on a  holistic approach to wellness which extends to the kitchen, Master Chef Gaetano Pernagallo is sure to design a meal that not only promotes health and nutrition, it is also sure to delight your taste buds. Find out more >here<.
(051) 426 510
Open Friday to Sunday, Mannion's Pub in New Ross will definitely look after your Friday treat, Saturday brunch or a truly delicious Sunday dinner. View their menu >here<.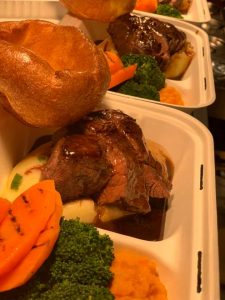 (c) Mannion's Pub
Wexford
(053) 91 23669
Soup, chicken wraps, vegan hot chocolate – Cappuccino's Wexford is sure to cater for all.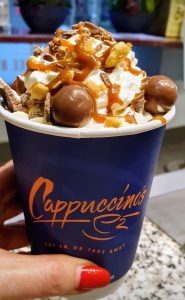 (c) Cappuccino's Wexford
(053) 91 23787
As well as takeaway food and hot drinks from Cafe 22, Westgate Design has a fridge full of pre-packed mains and sides that you can simply reheat and eat at home.
(053) 91 22928
Did you know that all of Charred's beef burgers and chicken breasts are 100% Irish? All sauces are also homemade in house and all fruit and veg come from a local producer. 
(053) 91 89109
A tomato chowder and thai chicken salad or Frank's chicken wings sound just like the ideal next take-away, right? View the full menu >here<.
(053) 91 22975
A selection of exceptional wines, quality foods, and select artisan cheeses all available for takeaway.
(053) 91 68800
Fancy a restaurant-style dinner but don't want the hassle of preparing it? Kelly's Cafe has just the thing for the busybodies. Their €35 meal deal includes 2 soups, 1 main course for sharing, 2 desserts and a bottle of wine. If you prefer something a more relaxed dining experience, their pizza-making kits come with everything you need for a delicious pizza night.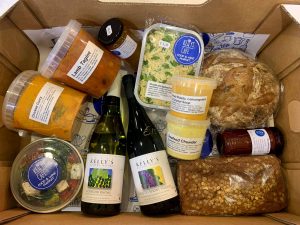 (c) Kelly's Cafe
(053) 91 35982
Mary Barry's Bar, with their much loved head chef Nicky Cullen, is renowned for its extensive menu and especially their selection of seafood landed locally in Kilmore Quay. View their menu >here<.
(053) 91 98677
Inspired by Asian street food, executive chef Tony Yu has created a menu that is an eclectic fusion of Asian ingredients & vibrant flavours that will take you on a journey around the entire Asia Region. View menu >here<.
(053) 91 31700
Using only fresh and local produce, the best poultry and Irish beef combined with Chinese herbs and spices and Sing Xue's street style inspiration, Meyler's Millhouse menu will tantalise your taste buds! View >here<.
(053) 91 22011
Re-opening for takeaway from Wednesday 20th January.
(053) 91 49012
Fancy a delicious scone, bake-well tart, cake or more? Treat yourself to something delicious from the Stable Diet.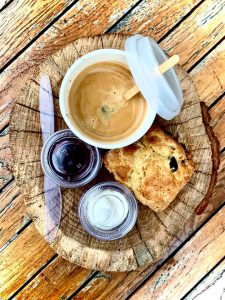 (053) 91 44100
Famous for their chicken curry and equally delicious vegetarian version, Holy Grail also offers many mouth watering dishes to be enjoyed at home in the Wexford area!
(053) 91 43444
Whitford House Hotel offers something for everyone. View their extensive menu >here< and enjoy a delicious dinner at the comfort of your own home.
This is the current list on 19/1/2021. However, we will endeavour to update it regularly and if you would like for your business to be added, please email us at hello@visitwexford.ie. Header image (c) The Bailey Cafe and Bar.
Please note: To check an individual business' opening hours, please visit their website or social media pages.
Stay safe and plan ahead at VisitWexford.ie