Interested in taking it slow, rewinding and refreshing before the festive season?
Prioritise yourself and take an adventure break in the cornerstone of Ireland's Ancient East
This year more than ever, we need to take a step back from reality and put one foot forward into County Wexford's great outdoors. Taking it slow and making the most of our outdoor spaces is without a doubt pivotal in order to both appreciate the nature on our doorstep in the sunny south-east, and most importantly, maintain safety measures for the remainder of the year.  
So, what exactly is a slow adventure? In County Wexford, we are all about taking it slow and enjoying the great outdoors, exploring and endeavoring a love for nature and giving all who visit County Wexford a space to adventure our naturalistic features across the Model County.  
Our #TravelTuesday Tip: While maintaining safety measures and distancing precautions as recommended by the Irish Government for the foreseeable, we advise that all fellow Wexfordians on #Wexcations, as well as visitors from the outside of Wexford who may soon travel again and adventure to the sunny south-east, should embrace and indulge in the beauty of the nature that our beautiful little country holds. Take in all of County Wexford's seasons, weathers and naturalistic traits at a slower, moderate pace. 
We have compiled a list of ways in which one can slow down, take it easy and make a break for it in County Wexford this year:
Relaxing & Reading in the Great Outdoors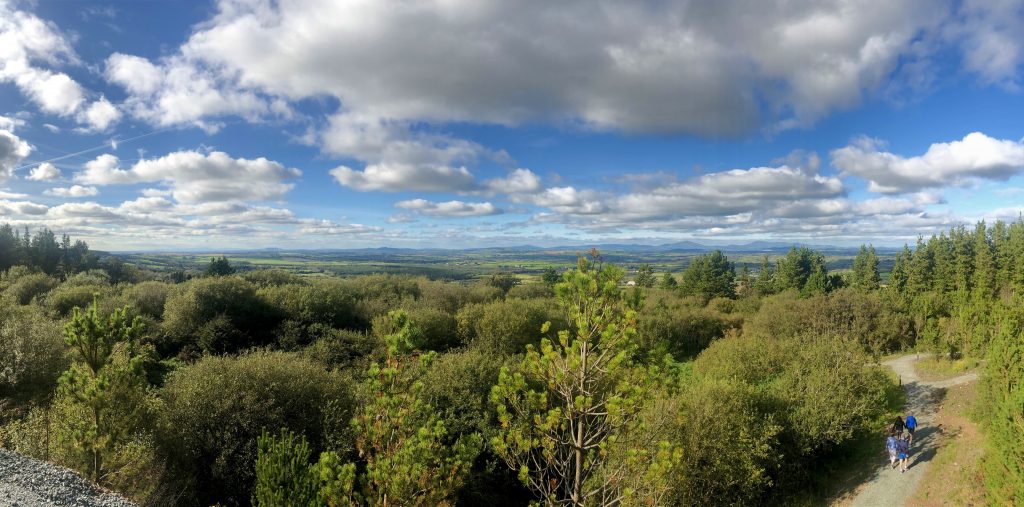 Photo – Visit Wexford
Whether you find peace in relaxing in the lobby of a hotel watching the world go by, or completely alone in your luscious room tucked into a book, there's no doubt that relaxing on any staycation is mandatory, or in some cases, to a certain extent. Of course, indulge in the bathrobes and slippers on offer from your room and take a relaxing bath to fulfil your needs, but what slow adventuring is all about is, getting outside and relaxing in the great outdoors of nature.
So, grab a book and a coffee 'to-go' and make it to the closest coastline or beach, fragrant garden or hill with a soul seeping view and divulge in the relaxation in the fresh air of County Wexford. Better again, take your four-legged friend and allow them to take in the soul-searching getaway in the great outdoors too. We have another blog post on pet-friendly places to eat, stay and play. 
Photo: Visit Wexford
Walking Trails 
County Wexford inarguably has an abundance of remarkable tracks and trails for those that enjoy adventure to endeavour on, and not only that, with 250k m of coastline, there's sure to be some part of County Wexford that you will become accumulated by, just based off its beauty and sheer place among Wexford's 'must-dos' and 'must-sees.' Undoubtedly, you will never travel to Wexford and avoid being recommended to visit the likes of Curracloe beach or Johnstown Castle & Gardens as 'must-dos,' and certainly exceptional additions to an array of outdoor spaces to visit on your slow adventure break in the sunny south-east. From walking trails by the river, through forests, across coastlines and up hills, there's certain to be a slow adventure trail waiting for you.
Some wonderful outdoor spaces certainly worth exploring include some of Wexford's walking trails, with the likes of Bree Hill, Oulart Hill, Forth Mountain, The Promenade in Enniscorthy, and Cahore being top of the list for sure. Other outdoor walking tracks include Courtown Wood, the Raven Forest off Curracloe beach, and of course the many beaches Wexford has to offer like Ballymoney, Ballinesker, Morriscastle, Rosslare Strand, Duncannon and much more.
If you're for more of a countryside wander on your slow adventure getaway, places certainly worth visiting include the likes of JFK Arboretum, the Irish  National Heritage Park, Colclough Walled Gardens, and like mentioned earlier, Johnstown Castle. These are just a few of the stunning outdoor spaces with exuberant colours and blossoming blooms. Even better, why not pack a picnic and a book, and make a day of it? Check out our post where we establish some of County Wexford's Best Walking Trails.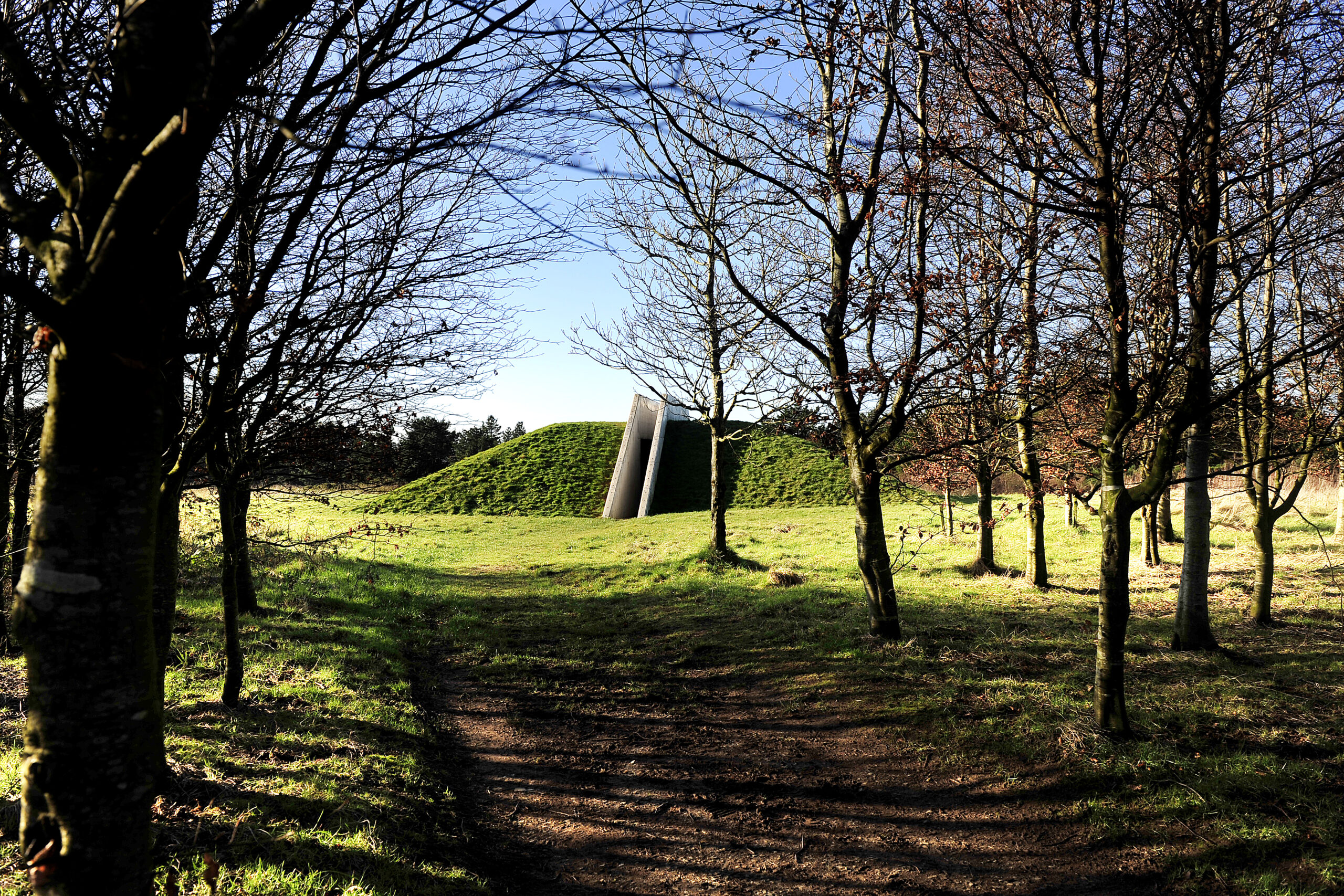 Wild Foraging
Talking about picnics, let's talk about wild foraging. Wild foraging is a funny one, because whether you like it or lump it, the berries that are freshly picked off the ditches of County Wexford, are undoubtedly the best. While it gives you a real sense of being 'at one with nature,' it's also a great way to really appreciate and take in the beauty of nature and it's ever-changing evolution of life, while taking advantage of the fresh nutritious foods of the wild. From an abundance of berries, to plants and herbs, inarguably a slow adventure break in the countryside of County Wexford is what we all need to take us back to our roots (no pun intended).
Wild foraging is all about self-guided touring the countryside of County Wexford and taking in all of Wexford's wild wonders. If you have plans to bake or cook using the fresh foods you've delicately picked from the wilds of Wexford, we advise that you plan to forage on the last day of your slow adventure break to ensure your fruits and berries are freshly picked for preparation.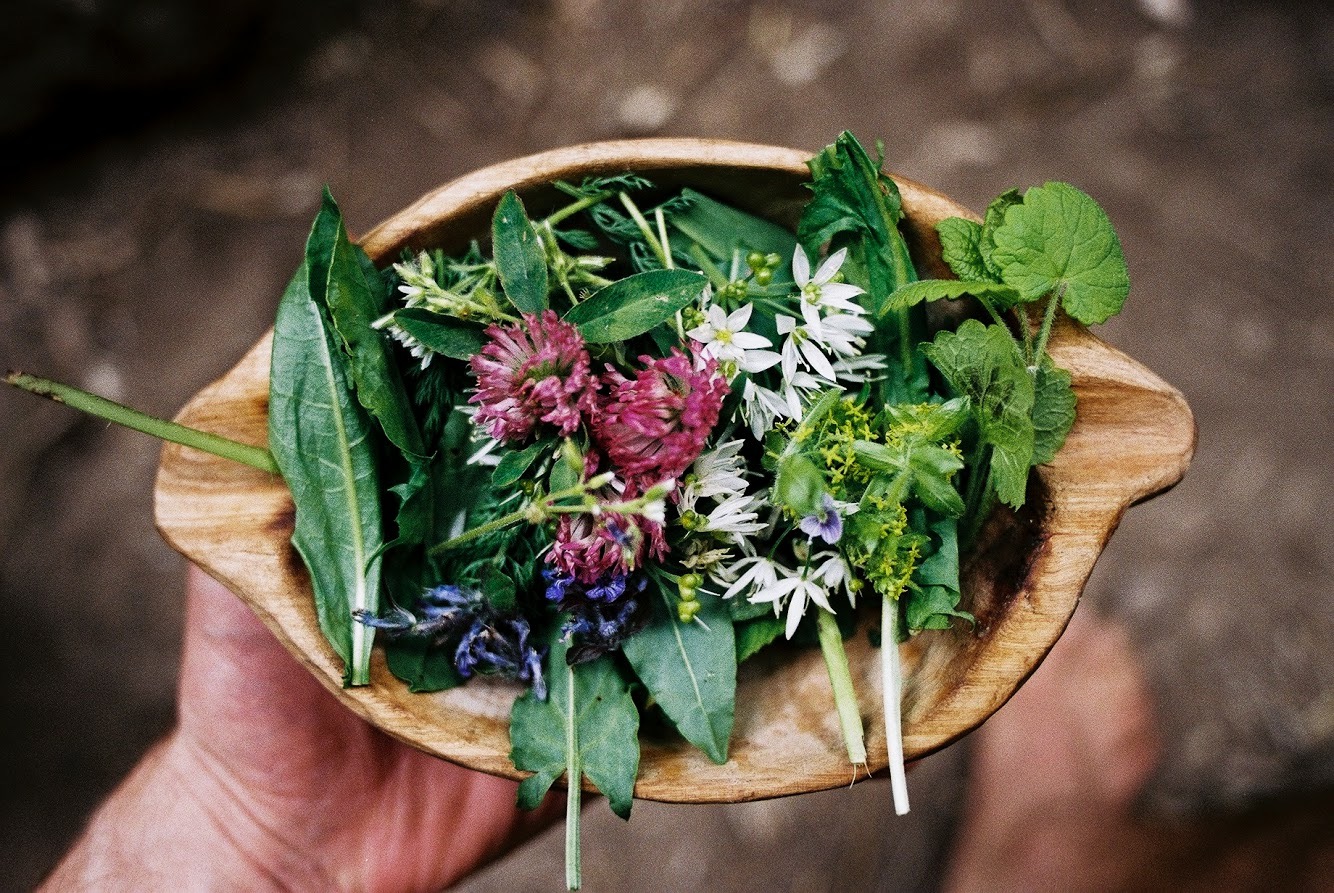 Cycling
Looking to adventure at a faster pace than hiking and walking? Pack your bike or rent one out from the likes of Bicycle Hire at Kilmore Quay or Cycle Wexford and head south for the Eurovelo Cycling Route or better again, try out the Nine Stones Loop and delve into more territory as you enjoy scenic and breathtakingly stunning views on your slow adventure getaway. From incredible coastline trails and the stunning countryside throughout County Wexford to the passing of some of Wexford's famous historic sites, you'll indisputably feel on top of the world passing some of County Wexford's treasured views.
Read more on cycling trails and routes in County Wexford.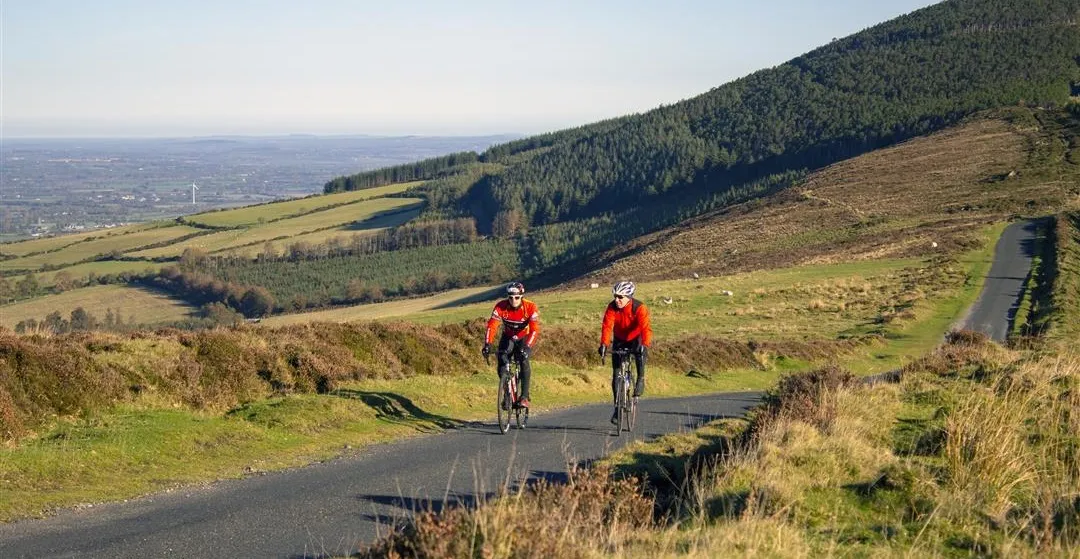 Sunrise & Sunset Swims 
Sunrise and sunset swims have become increasingly popular in recent months with those looking to either catch the sunrise or sunset, swim, meditate or yoga, walk, or simply soul search on any of our local beaches here on the edge of Ireland's Ancient east. While it's all about well-being, self-care, and mindfulness, it is undoubtedly a time that one can spend time in mother nature and take in the sea breeze on your slow adventure staycation in County Wexford.
Take note of the sunrise and sunset estimated times on your go-to weather app, fill a flask with a tea or coffee, grab a pasty in the local bakery and head to the beach for dawn or dusk. Grasp the fresh air, golden sun and heavenly colours that paint the sky over the calm waters. One note we want to make is to ensure that while you take advantage of the beauty in nature on one of our beaches, please respect the sea and take every safety precaution seriously. Do not swim too far from reach, let someone know where you are if you tend to go alone and don't go out to sea in the pitch dark. 
You can check out our abundance of coastline and beaches on the Best Beaches in Wexford.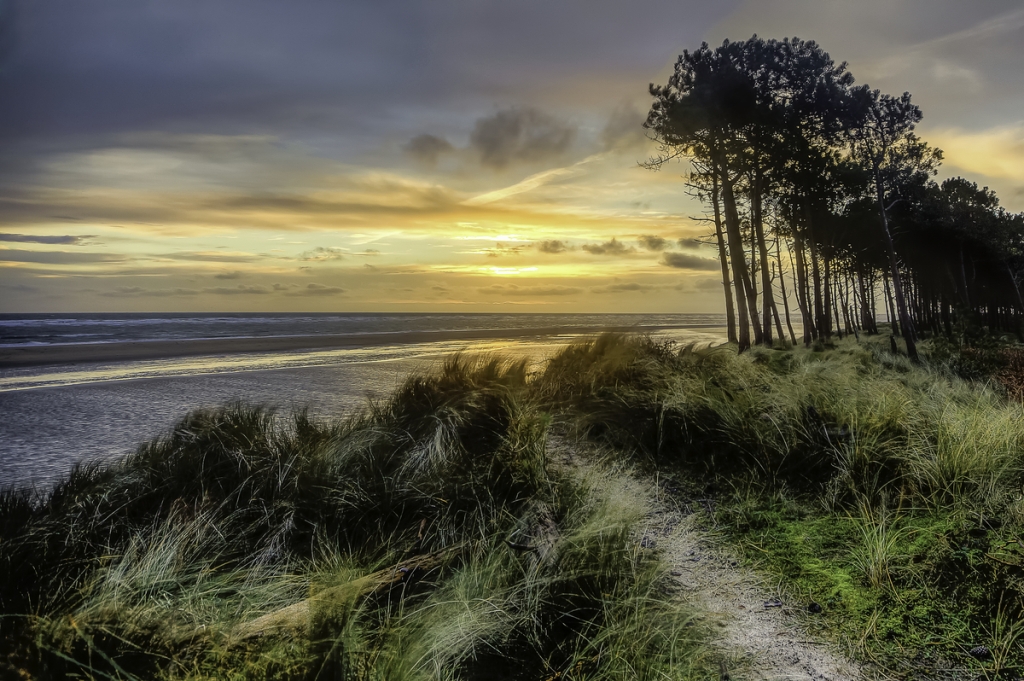 Photo – Visit Wexford
So with that #TravelTuesday tip in mind, we hope that all who stay local to adventure their native Wexford, as well as those who can visit our stunning County of Wexford again when restrictions ease, make conscious efforts to take it slow, and find new leases of energy, life and gratitude in the nature of Ireland's Ancient East.
The main thing is that one enjoys their time, whether it is to simply soul search or take a break from usual, busy life. Escaping the usual daily routine is another step into a healthier lifestyle for every person who endeavors to look after both their mental and physical health, and with a slow adventure trip to County Wexford, every piece of gratitude will be restored.
Plan ahead at VisitWexford.ie
#StaySafe #FeelSafe