Summer in Rosslare – Spa, Golf & Cultural Off-Peak Escape
Itinerary Highlights: Kelly's Resort Hotel & Spa, Rosslare Golf Club, The Lobster Pot & Our Lady's Island
Spoil yourself and indulge in a luxurious break to Rosslare this summer. From golden sandy stretches of beach to spectacular sea views; relaxing hotels with top spa facilities to fresh seafood served with local charm; championship golf courses to cultural days out; Rosslare is a fantastic destination to make a summer holiday out of it, wind down and delve a little deeper into the cornerstone of Ireland.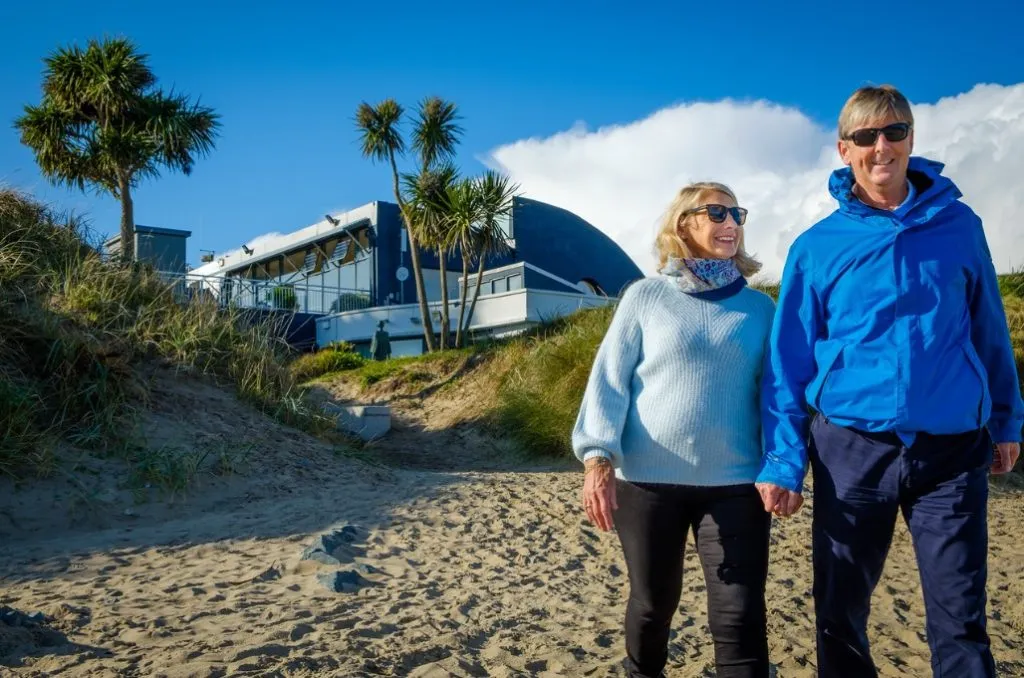 Day 1: Stay in the stunning 4-star luxury Kelly's Resort Hotel & Spa, one of Ireland's most popular hotels. Uniquely situated by Rosslare's sandy beach, this famous family resort is a favourite for off-peak mini-breaks or a longer holiday for the luxury lover. From the moment you arrive, you will know that you are truly somewhere special.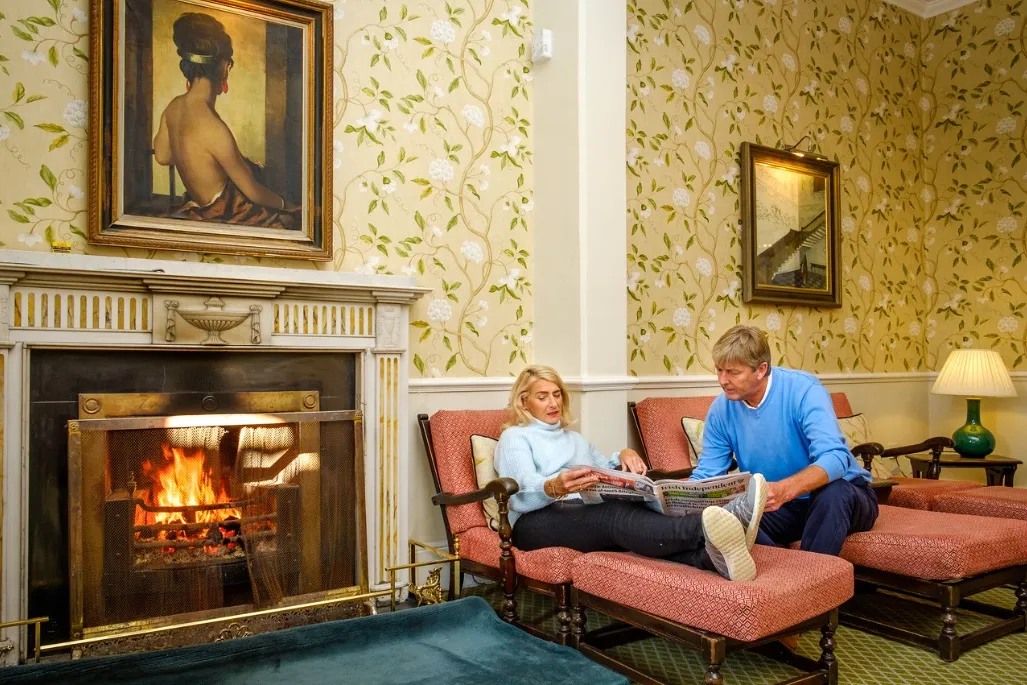 Cosy up by the crackling fire in the winter months or look forward to summer in the beautifully designed surroundings and be spoiled by their professional staff who will charm you in every way. Relax in the easy-going atmosphere and enjoy quality accommodation, superb all-day activities, first-class food for lunch and treat yourself to a luxury treatment in one of Wexford's top destination Spas "SeaSpa". 
Head out for an afternoon of golf at Rosslare Golf Club, one of only 40 Irish links courses and the only true 'links' golf course in the southeast of Ireland. Suitable to golfers of all abilities featuring an 18 hole championship 'Old' course and the newer 12 hole 'Burrow' course which is ideal for first-time golfers.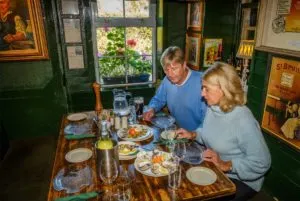 Having worked up an appetite after all that fresh air visit The Lobster Pot in Carne where a warm and friendly welcome awaits you in quaint surroundings. The proprietors pride themselves on their rural hospitality and authentic home cooking. Food is served all day with an extensive evening menu including an outstanding seafood chowder. This seafood bar and restaurant famous for its delicious oysters, muscles and fresh lobster is a treasure trove for seafood lovers and foodies alike. The perfect end to a summers day in Wexford and an even better time on your golf and spa break in the sunny southeast.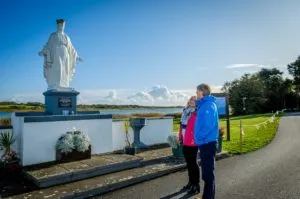 Day 2: Following a relaxing morning in Kelly's Resort and a delicious breakfast take a trip to Our Lady's Island which has been a place of pilgrimage for at least a thousand years. Discover the fascinating history of this peaceful place situated in the most south-easterly corner of Ireland is where the Atlantic Ocean and the Irish Sea converge.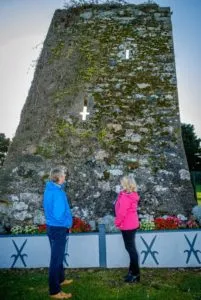 Remains of a pre-Christian settlement have been discovered over the years including clay mounds containing human bones. 
Explore the area and visit the oldest Maritime Shrine in Ireland. Visitors can also view Our Lady's Well, the remains of St Vaughn's Church and a leaning tower that dates from the Norman era.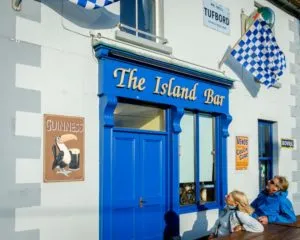 Unwind in the Island Bar with a pint and meet the locals as the sun shines over Wexford. If it's the weekend you are in for a treat with live music and a great atmosphere. If you still have wind in your sails enjoy a ramble around the scenic Our Lady's Island lake.
Next stop, the majestic Tacumshane Windmill, the only surviving complete windmill in Ireland. It was built in 1846 by the millwright Nicolas Moran, who obtained his training as an apprentice millwright in Rotterdam. The year 1846 is carved on the lintel inside the eastern doorway. A rare feature is its revolving straw-thatched cap to catch the wind for its sails. On account of its uniqueness, the Tacumshane mill was placed in the care of the Board of Works in 1948. Major repairs were carried out in 1952, and it was designated a national monument.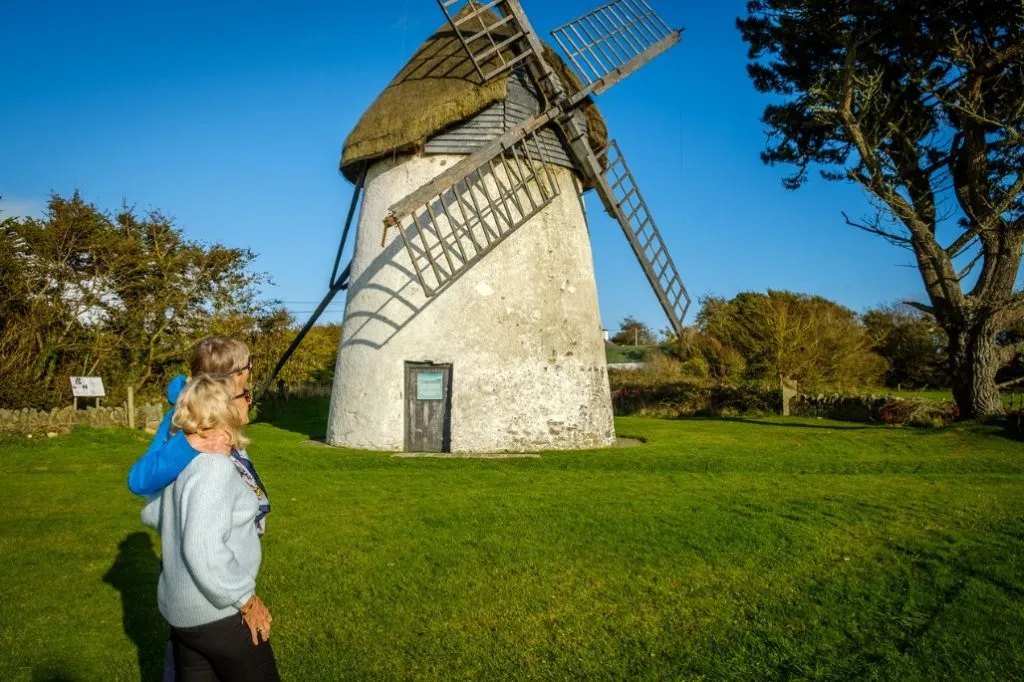 Stay with Kelly's Resort Hotel & Spa 
3 NIGHT GOLF PACKAGE – DINNER, BED & BREAKFAST
– Join us for a 3 night midweek break
– Play 2 Rounds of Golf (Rosslare or St. Helen's).
– Enjoy the many indoor/outdoor facilities, great food & wine, excellent service or just simply relax and unwind in the exclusive Spa "SeaSpa." The Spa incorporates a thermal spa together with an array of heat & steam experiences.

For best offers and availability please call (053) 9132114 or email info@kellys.ie