Welcoming the Rose of Tralee International Festival to County Wexford
Follow in the Footsteps of the Roses on the Official 2023 Wexford Rose Tour 
Download the full 3-day itinerary
See the official time schedule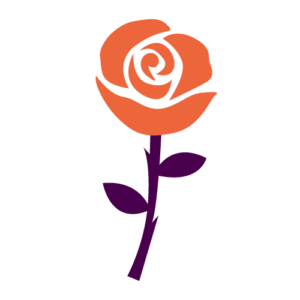 For the second year in a row, sponsors Wexford County Council and the Ashdown Park Hotel are delighted and honoured to announce the exciting return of the Wexford Rose Tour 2023 before the Rose bus heads to Tralee to kick off the festival's festivities at the end of August. With 32 Roses from the 2023 Rose of Tralee International Festival enjoying 3 days of adventure and fun on the tour this August, it's the perfect place to make nostalgic memories that they'll carry throughout their tour and onto the final hurdle on stage in Tralee. 
This #WexfordRoseTour2023 begins on Friday 11th August with the Roses checking into the 4-star Ashdown Park Hotel in Gorey, the official accommodation partner for the tour. The jam-packed itinerary of adventure and fun will welcome Roses from all over Ireland, in which they will be treated to a fantastic reception of welcomes on the official tour from locals, visitors, businesses and County Wexford as a whole. With stops at some of Wexford's most iconic locations and recognisable landmarks among some of our hidden gems and opportunities for locals and visitors to meet and greet the Roses, it's set to be the most interactive tour yet.
We want to share this experience with you and give you the chance to follow the jam-packed itinerary where you'll find yourself itching to visit the sunny southeast. You can follow in the footsteps of the Roses in your own time, the perfect way to plan your trip to Wexford year-round. There's something special about Wexford and we're delighted to showcase this to the 32 Roses, enjoying adventures together and creating Wexford memories to last a lifetime. The sunny southeast is waiting to welcome the Rose of Tralee International Festival and make it the most memorable stop on their 10-day tour around Ireland.
Our very own Wexford Rose Brónagh Hogan, hailing from Clonroche is very excited to welcome her 31 Rose sisters to the sunny southeast and meet those who are supporting her on her journey as the 2023 Wexford Rose. 
Don't forget to share your experiences and connect with us on social media using the hashtag #WexfordRoseTour23
This tour is sponsored by Wexford County Council and Ashdown Park Hotel, and organised by Visit Wexford in which we support the local tourism industry and welcome the Roses and Rose of Tralee International Festival team to the sunny southeast this August 11th – 13th.
So, what are you waiting for? Plan your trip to Wexford this year and follow the footsteps the Roses will take!
Countdown to the #WexfordRoseTour2023