Follow in the Footsteps of the Roses in the Official 2022 Wexford Rose Tour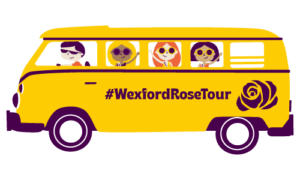 In its 61st year, the renowned Rose of Tralee International Festival will welcome 33 Roses onto the stage this August, with one of our very own Roses representing Wexford. It doesn't stop there as we share the news that County Wexford is one of the official tour stops for the Roses before returning to Tralee to kick off the festival's festivities.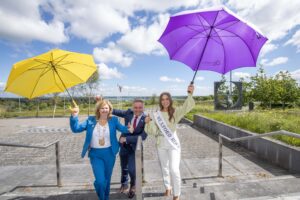 Visit Wexford will welcome the Roses from all around the world as they go on a tour of the sunny southeast across 3 days in early August. They'll follow a jam-packed itinerary which stops in some of Wexford's most iconic landmarks and attractions, as well as some of the county's best-kept secrets. The tour is welcomed by our very own Wexford Rose Joy Quigley, who hails from the medieval village of Ferns and we can't wait to follow in Joy and her fellow Rose's footsteps to see what they get up to during their time in Wexford.
We want to share this experience with you and give you the chance to follow the jam-packed itinerary where you'll find yourself at old stone castles, building fun sandcastles, catching waves or catching feeding time at Ireland's only seal sanctuary. There's something special about Wexford and we're delighted to showcase this to the 33 Roses meeting for the first time, enjoying adventures together and creating Wexford memories to last a lifetime!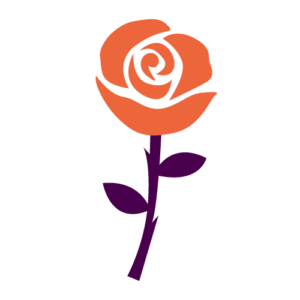 Some must-dos are Curracloe beach, a firm favourite among film fanatics which saw parts of Oscar-winning film 'Saving Private Ryan' set in the sand, as well as romantic period film 'Brooklyn' which featured Irish actress Saoirse Ronan. Wexford Lavender Farm for people's perfect Instagram moments and a sea of purple in front of their eyes. Enniscorthy Castle for a panoramic view of the Norman settlement town from the rooftop. The Irish National Heritage Park to explore the story of human settlement in Ireland from different periods. The all-new Barrow Princess which departs from New Ross and passes ancient Christian sites to modern-day architecture and an abundance of wildlife along the way. And that's not even half of it! Download the itinerary and explore even more.
You can follow in the footsteps of the Roses in your own time, the perfect way to plan your trip to Wexford year-round. 
So, what are you waiting for? Plan your trip to Wexford this year and follow the footsteps the Roses will take!
Download the full 3-day itinerary
Don't forget to share your experiences and connect with us on social media using the hashtag #WexfordRoseTour
This tour is organised by Visit Wexford and the Rose of Tralee International Festival, supported by Wexford County Council and kindly hosted by the Ashdown Park Hotel & Leisure Centre and the local tourism industry.
This is the place for making memories.
#WexfordMemories