Visiting Wexford out of season is a great option to skip queues, have the beach to yourself, and immerse yourself in the local culture. If you're looking for midweek activities, look beyond the usual tourist attractions, and get under the skin of the culture that makes Wexford so unique.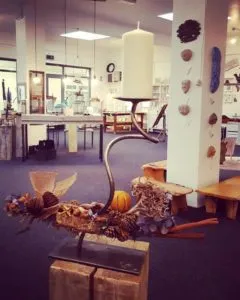 The Maker's House
The Maker's House is a retail and workshop space, located in the newly established 'Creative Hub' in The Bullring Mall in Wexford Town. Here, ten passionate makers have joined forces to create an exciting calendar of engaging workshops and demonstrations throughout the week, as well as craft retail and other events. Comprising a mixture of craft makers in glass, ceramics, textiles, printmakers, wood and metalwork, visitors can meet the makers, and gain greater insight into the traditional skills involved in the trade before spending a pretty penny on one-of-a-kind pieces.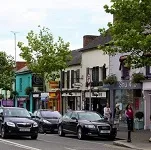 Shopping in Gorey
Wexford is renowned for its boutique shopping, offering a wide variety of retail stores and craft shops selling one-off pieces, including fashion, jewellery, accessories, art and gifts. Meander around the quaint streets of Gorey, and enjoy having the storefronts to yourself, where you can while away a couple of hours browsing the collections, stocking up your wardrobe, or shopping for gifts to take home. Highlights include Ruby Rouge, which stocks over 50 labels from 20 different countries, and Ashanti Gold, who choose international brands and exquisite fashion from European designers.
National Opera House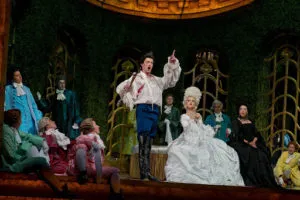 See a midweek show in Wexford's acclaimed National Opera House. Wexford is well known for its award-winning annual Opera Festival each Autumn, but the National Opera House operates a busy schedule of shows year-round, and best of all – you'll find discounted tickets out of peak season. From comedy, ballet, trad and folk or tribute band performances to popular musicals, you're bound to find something that suits your taste.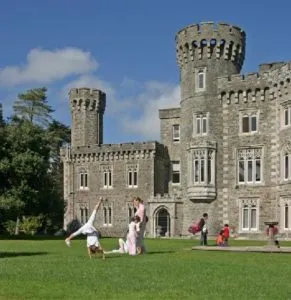 Irish Agricultural Museum
Locals and tourists alike will learn something new and fascinating at the Irish Agricultural Museum, which is an ideal way to spend a midweek day, to beat the crowds, skip the queues and ensure a long and peaceful venture into the museum, garden and tearoom at Johnstown Castle Estate. Exhibitions on equestrian, ploughing, farming, machinery, culinary, rural life and the Great Irish Famine to name a few, are regularly on display at the Agricultural Museum, whose mission is to display and explore a compelling and holistic view of the history of Irish agricultural life, from working the land, to running the household. After your self-guided tour, warm up with refreshments by the wood burning stove in the Peacock Tea Room.