Irish American Heritage
County Wexford has a very strong connection with America and this Irish American heritage and culture dates back centuries. Wexford is of great significance when it comes to Irish American culture with sites such as the Dunbrody Famine Ship and the JFK Homestead and Memorial Park.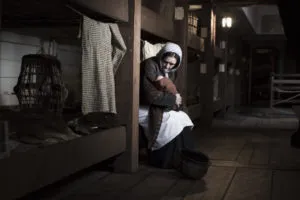 Before making an unforgettable trip to Wexford, you might enjoy tracing your ancestors and family's history online first. This research may uncover specific places or people of interest directly relevant to your family's history. This will make your time in Wexford extra special and unique to you.
Start by talking to your relatives to uncover any useful information they might know. A great place to start is by tracking the place of origin of any of your ancestors so that you narrow your search. Once you start to gather some information be sure to record your data and have a structured research plan.
If tracing your roots is something you would be interested in before visiting Wexford, you can check out ur Genealogy page here.