Wexford, the cornerstone of Ireland's Ancient East.
Ireland's Ancient East showcases Ireland's living culture and ancient heritage and brings it to life through stories that create unique visitor experiences, unite stakeholders and support vibrant communities.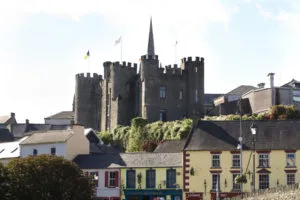 Explore the stories and discover themes like Castles and Conquests, Vikings, Sacred Ireland and High Kings and Heroes, all of which you can experience in Ireland's Ancient East. Uncover the Featured Stories to find places and attractions you won't want to miss.
Wexford is located in the cornerstone of Ireland's Ancient East and is abounding with historically significant landmarks and attractions, each with their own story to tell.
Set at the mouth of the River Slaney, Vikings first landed here in Wexford in 819AD, going on to establish a settlement they named Veisafjọrðr ("inlet of the mud flats"). Today, Norse and Norman influences combine in a town that has retained its compact, medieval feel.
Discover and experience the heritage for yourself by taking a trip around the county, visiting some of its most historically significant sites.
Sample 2 Day Itinerary
Day 1
Beginning in Wexford Town, a trip to The Irish National Heritage Park is a must. Spend some time in this magnificently reconstructed Viking settlement, complete with circular crannóg, boathouses and wattle-walled living quarters. You can even spend the night here and experience living like a Viking.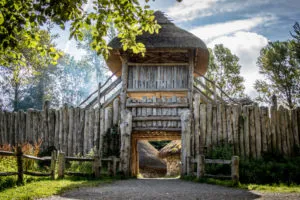 Head North to visit one of the 1798 Rebellion's most significant sites is Vinegar Hill in Enniscorthy where 15,000 British soldiers launched an attack on Father Murphy and his band of Irish insurgents. Full-scale re-enactments are held here each year with cannons and muskets, rebels and redcoats. While in Enniscorthy, another worthwhile visit is to the 16th Century Enniscorthy Castle.
Day 2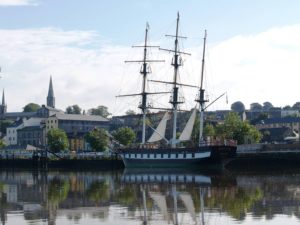 Traveling to the West of the County, into New Ross, and board the Dunbrody Famine Ship which is a a replica of the vessel on which Captain John Baldwin carried up to 300 desperate emigrants at a time to North America between 1845 and 1852. It's an experience that will make you pause for thought.
Witness history in the making at the Ros Tapestry Exhibition Centre, a huge project in which 15 huge panels are being embroidered by a community group of 150 stitchers. The tapestries beautifully depict historical events from the Norman invasion to the founding of New Ross.
Heading south, experience the incredible scenery of the Hook Peninsula as you make your way to Hook Head and Lighthouse, the world's oldest functioning lighthouse. The impressive lighthouse here is over 800 years old and is the oldest intact operational lighthouse in the world, with knockout views of the sea.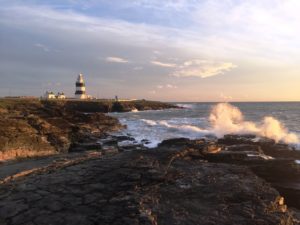 You can also check out some more Ireland's Ancient East Itineraries or plan your own trip.