Along with the change of season and landscape, Autumn brings with it a sense of adventure and exploration. With fewer tourists or crowds, it's the perfect time to take in the best sights and attractions around Ireland, whilst the weather is still fresh enough to enjoy. A few days in Wexford will reward you with much more than its scenic beauty, but a cultural exploration into our ancestral past. Follow our guide to plan a short and sweet tour of Ireland's Ancient East.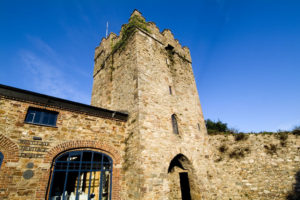 Start your trip in Wexford Town, where you can learn about its turbulent Viking history. Compact enough to wander by foot, you can explore the town's quaint laneways, ancient churches, the only remaining town gate, and the West Gate Heritage Tower, all in a morning. Wexford Town is awash with great eateries, and you'll easily find a hearty lunch on Main Street, or at D'Lush Café at the Arts Centre.
From here, spend a couple of hours meandering the art galleries, or spend your evening at the National Opera House, where the Wexford Festival of Opera has established a reputation of becoming one of the world's leading opera festivals, attracting major stars, and many visitors every Autumn.
Dinner in Cistin Eile is a must, who serve Irish cuisine using a simple menu, and good quality, local artisan products.
Overnight in one of the many top class hotels in Wexford town including the Talbot Hotel, Clayton Whites Hotel or the Maldron.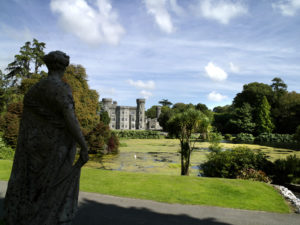 The following morning, continue your discovery of Ireland's past with a visit to the nearby Irish National Heritage Park. Not only can you enjoy walks in beautiful landscapes, freshly baked goods in the café, a home cooked meal around an open log fire and even an intriguing ring fort overnight stay, but the Park acts as an outdoor museum, offering an insight into prehistoric times, where you can see ancient settlements, learn their methods of cooking and hunting, and much more.
Johnstown Castle and Gardens is one of Wexford's hidden gems. The 19th century castle, mature woodlands, lakes and wild gardens are a sight for sore eyes in Autumn, whilst the Irish Agricultural Museum located in the former estate farm buildings, houses one of the most comprehensive displays of farming and rural life in the country. Here you can learn about the Great Famine, admire the large collection of beautifully restored motor and farming vehicles, see first-hand the recreated workshops of blacksmith, copper and other traditional trades, before enjoying a warm drink and home-made treat in the Peacock Tea Room.
Retreat to the comfort of the Whitford House Hotel after a day spent in the fresh county air. A unique family run property just outside the medieval town, the hotel is renowned for its first class facilities and hospitable welcome.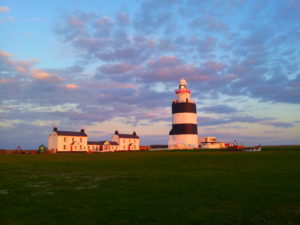 Wexford's Hook Peninsula offers so much more than scenic views, a sweeping coastline, and fresh country air. Start your day with a visit to Hook lighthouse, one of the world's oldest operating lighthouses, where you can climb to the top for stunning views of the surrounding coastline, followed by a stop at the eery Loftus Hall, Ireland's most haunted house, which is a must visit around Halloween season in particular! Those brave enough to take a tour will learn about the history and legend of the stately home's institution during the Black Death and of course the stories of disturbed souls said to still live there today.
If the weather is on your side, you can explore Hook Peninsula on two wheels, and discovery the history of the Norman invasion, on two wheels, as part of the EuroVelo Cycle Route, starting at Rosslare Harbour and fixing up the Wexford leg at Ballyhack Ferry.
Whether it's cycling or sightseeing, you'll be fit for a good feed at Mannion's Pub, on route home, which serves an extensive range of freshly prepared, locally sourced cuisine, in a traditional pub atmosphere.