In the Heart of Wexford Town
Itinerary Highlights: Clayton Whites Hotel; Green Acres Restaurant & Gallery; The Makers House; Afternoon Tea in Clayton Whites Hotel; The National Opera House, La Côte Restaurant
There are many benefits of taking an off peak escape in Wexford. One of the best things about a getaway in Winter is the lack of crowds and queues to your favourite attractions.  Couple that with the change of season, the fresh air, and the spectacular colourful leaves which paint the countryside a vibrant palette of browns, reds and golds, and you have the making of a very memorable getaway!
Discover the charm of historic Wexford this Winter and stay at the 4 star Clayton Whites Hotel. Located in the heart of Wexford town, the hotel is a mere five-minute stroll from train and bus links, with beautiful Wexford Harbour and boutique shopping on the doorstep. www.claytonwhiteshotel.com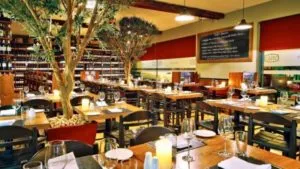 Savour lunch in the Michelin recommended Greenacres restaurant surrounded by shelves of the world's finest wines. The ambiance is friendly and relaxed and the outstanding food is all locally sourced and prepared by local chefs. www.greenacres.ie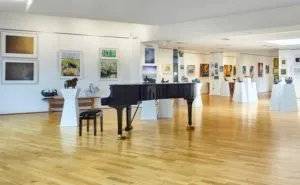 Venture upstairs to The Gallery, an art exhibition that is host to many of the fine contemporary artists, sculptors and crafts people in Ireland.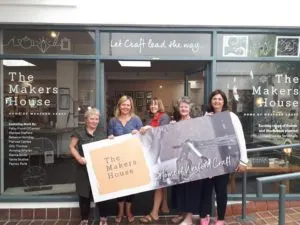 Explore and tour The Makers House Wexford where under one roof eight of the finest Wexford-based arts and crafts practitioners have joined forces to present a stunning range of arts, crafts, demonstrations, workshops and open evenings. www.facebook.com/pg/themakershousewexford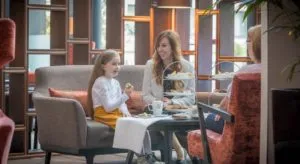 Return to your hotel to relax in calm and comfortable surroundings as you savour a delicious Afternoon Tea at the Red Bean Roastery Coffee Dock. www.claytonwhiteshotel.com/restaurants-bars/afternoon-tea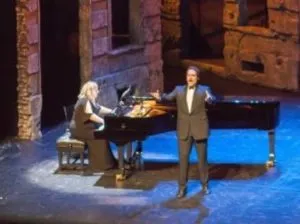 Take in a show at The National Opera House a world-class venue presenting Irish and international events, opera, music, family events, comedy, theatre and dance. The stunning landmark building is nestled into the heart of the beautiful harbour town of Wexford. www.nationaloperahouse.ie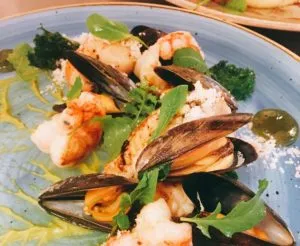 End your evening in style, and dine in the contemporary La Côte seafood restaurant. Offering Irish seafood with a modern European influence, La Côte allows Michelin-trained chef Paul Hynes to showcase his love of seafood cuisine as chef/patron and where his wife Edwina, as restaurant manager, ensures a welcoming and attentive service. Menus are inspired by the fresh local produce gathered from land and sea, and they are proud to work with dedicated food producers, farmers and chefs. www.lacote.ie
Special Offers: Clayton Whites Hotel
Includes 2 nights' accommodation; full buffet breakfast; dinner on 2 nights; tea/coffee with a pastry on arrival; access to Club Vitae's 20m pool, sauna, steam room & jacuzzi.
From €110 per person 
Sunday – Thursday, subject to availability
VIP Package
Includes Bed & Breakfast; 3 course evening meal; snipe of bubbly and chocolates; access to Club Vitae's 20m pool, sauna, steam room & jacuzzi
From €119 total for two adults sharing
(Midweek offer, subject to availability)