Gorey – Turning Wood & The Golf Clubs
Itinerary Highlights: Ashdown Park Hotel, The Kitchen, Visit & demonstration at Robert O'Connors Woodturning Studio;Shopping in Gorey, 9 Hole Golf in Ballymoney Golf Club; Wells House & Gardens, Afternoon Tea in the Ashdown Park Hotel.
From stunning gardens and woodlands to long sandy beaches; a bustling town centre with fantastic craft shops, boutiques, cafes and restaurants to galleries, theatre and adventure parks and golf courses – Gorey has something to suit everyone this winter. Whether it's for a day trip or a mini break to get away from it all and relax in beautiful surroundings, Gorey is waiting to welcome you!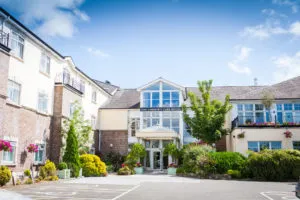 Day 1: Receive the warmest of welcomes and enjoy the most comfortable of stays while you relax, revive and restore in the 4 star Ashdown Park Hotel. Located in the Sunny South East in the town of Gorey, this is a perfect choice when looking for an off peak escape. This multi award winning hotel is famous for it's outstanding customer service and "farm gate to hotel plate" dining experiences like no other. Enjoy beauty treatments in the Leisure Centre or avail of the swimming pool with a sauna and hot tub. You won't want to leave! www.ashdownparkhotel.com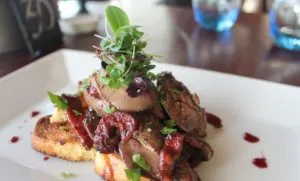 With an early start on the road, on arrival in Gorey enjoy a delicious lunch at The Kitchen in the heart of the town, where wholesome local produce is always the focus of the menu. www.thekitchengorey.ie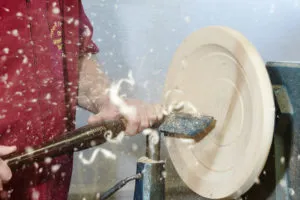 Visit to the multi award winning Robert O Connor at his Woodturning Workshop and Studio in Gorey. He is regarded as one of the finest woodturners in Ireland, crafting bespoke wooden designs for over 25 years. Enjoy a tour around the workshop as he explains the process of hand-turning all his pieces from Irish timber. www.thewoodturningstudio.ie 
Return to your hotel for a gourmet meal in the award winning Rowan Tree Restaurant. Taste the Island and experience the dishes that the Ashdown Park Hotel pride themselves on creating using fresh produce from their local farm including World Steak Challenge silver and bronze medal ribeye and striploin steaks and the Best Hotel Roast in Leinster awarded this year by Ireland's Great Roast Competition. Savour the seasonal menu and soak up the atmosphere before indulging in some after dinner drinks bar. www.ashdownparkhotel.com/rowan-tree-restaurant-gorey
Day 2: Play a round of golf at Ballymoney Golf Club, a family-run golf club that provides golfers with an affordable and enjoyable golfing experience. The par 71 parkland offers a challenging golfing experience for golfers of all levels and affords excellent views of local Tara Hill, which dominates the landscape.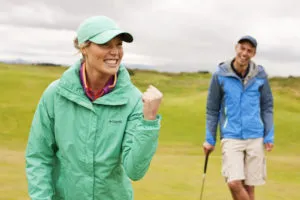 For the non-golfers and the shopaholics!! Gorey was originally built to be a market town and over time it has evolved into a thriving contemporary shopping experience.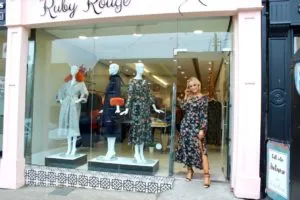 Enjoy some retail therapy in one of Gorey's many famous boutiques including La Crème Boutique, Place, Fifth Avenue, Ruby Rouge and Tweed In The Valley. Visit: www.fifthavenuegorey.ie, www.rubyrouge.ie, www.facebook.com/tweedinthevalley, www.lacremeboutique.com, www.place.ie 
With shopping bags in tow, venture 20 minutes south into the beautiful countryside to spend an afternoon at the magnificent Wells House & Gardens.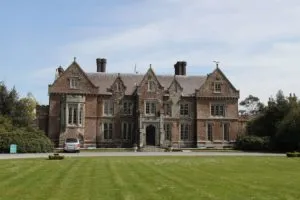 Stroll through the manicured gardens and woodland walks and take a tour of the manor house which boasts over 400 years of history and was built in the late 1600s. A Victorian dressed guide will lead you through the ground floor and bedrooms that witnessed the stories of Cromwell, Rebellions and the Famine. Uncover the everyday lives of the wealthy, powerful families who lived in the estate and their famed architect Daniel Robertson. www.wellshouse.ie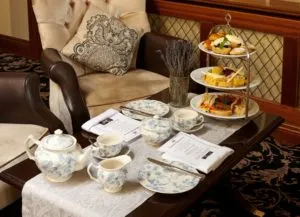 Return to your hotel for a leisurely afternoon tea in the Lobby & Upper Mezzanine with a selection of homemade sandwiches and pastries to delight and enjoy. www.ashdownparkhotel.com/afternoon-tea-gorey 
Gorey is the perfect gateway for an off peak adventure.
Ashdown Park Hotel Autumn & Winter Special Offer
Taste the Island Package Includes:
• Overnight accommodation
• Welcome drink of Wexford Strawberry Gin and Wexford Poachers Tonic In the Ivy Bar
• Mini Hamper in room on arrival
• Three course Redmond Farm evening Tasting Menu – with wine paired main course
• Wexford Buffet Breakfast with homemade breads and an a la Carte menu from our local producers
• Late checkout until 1pm
• Full complimentary use of our Gym and Leisure facilities
• Complimentary WiFi
• Complimentary Parking
Starting from €75 per person sharing.