Fruit, Feathers and Flour is a private Food and Farm tour featuring some of county Wexford's finest food producers.
Taking you away from the busy beaches and deep into Wexford's farming landscape, we visit two very different farms and one very special watermill.
You will visit Mary Regan first. Mary has the prettiest farm filled with happy healthy free range birds and animals. As you walk around you'll meet the pigs, chicks and Alpacas and hear about Mary's long history with Organic Farming.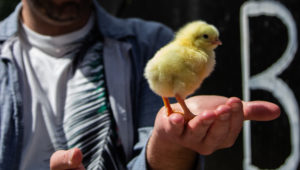 Next, indulge yourself by picking Strawberries with Cyril and Margaret Wheelock, Wexford's best known berry farmers, and considering Wexford is famous for its berries that's quite the boast!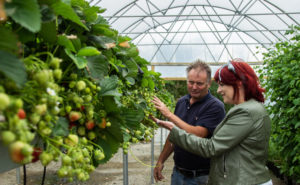 But the highlight for many is meeting 3rd generation Miller John Murphy, as he takes you on a journey of the locally grown wheat to Stoneground flour in his stunning and ancient Watermill, unchanged in almost 200 years.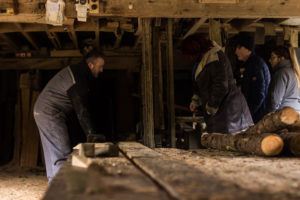 Highlights
Situated in a stunning hillside agricultural area with distant views of the sea
Meet and make connections with real local people
Discover what real Irish food is
Private guide throughout to ensure all your needs are looked after and you miss nothing
Features
1 hour tour of Regan Free Range Organic Farm with Mary Regan
1 hour tour of Ballyminane Mill with Miller John Murphy and 175gm Stoneground Flour
1 hour tour of Wheelocks Fruit Farm with strawberries you have picked
Stop for lunch at award winning local eatery specialising in local dishes
For more information on this tour and details of how to book please visit Gallivanting Tours Here.