Where you stay is the pinnacle of your winter escape in Wexford
Spend winter with us and feel the spirit of County Wexford. Immerse yourself in all that the southeast of Ireland has to offer. From family and friend groups to couples and solo travellers, Wexford has it all when it comes to accommodation this Christmas and winter period. No matter what corner you visit, you'll find somewhere to unlock your love for Wexford with comfort the pinnacle of your visit. Let it be the year to make Wexford memories.
Five-star and boutique hotels providing simple, luxurious downtime featuring health and fitness clubs, destination spas and other amenities are the perfect getaway options for those looking for tranquility. Contemporary guest houses, B&B's set in old Castles, luxurious 19th-century country houses and more surrounded by amazing gardens to enjoy during your stay are certainly a must-do in Wexford during the winter break. 
Renowned for its caravan parks and mobile homes, Wexford is a hotspot for self-catering stays providing hassle-free, quality and good value accommodation. Self-catering cottages or self-catering apartments on hotels grounds are perfect if you are looking for more space than a regular hotel room would give and the option to cook your own food.
Find your joy in Wexford.
Book your winter break at
 VisitWexford.ie
Talbot Hotel Wexford
The 4-star Talbot Hotel Wexford in the centre of Wexford Town with 107 luxurious guest bedrooms offering you everything that you could expect, and more in the perfect setting of Wexford's stunning Quay Front. The Talbot Hotel Wexford, part of the Talbot Collection, is the perfect location for exploring the Sunny South East, the […]
Seafield Hotel and Spa Resort
Seafield Hotel & Spa Resort is located in an idyllic setting overlooking the Irish Sea in North Wexford. Seafield is synonymous with style and luxury, with close proximity to Ballymoney Beach, and a European award-winning Spa, and supplementing 102 carefully designed deluxe bedrooms make us one of Ireland's most sought after destinations. In addition […]
Riverbank House Hotel
The hotel commands magnificent views of the old Viking town of Wexford and the River Slaney and miles of golden beach surrounding County Wexford. Benefiting from its private car park, the hotel offers easy access to five of the best golf courses in the southeast, sea angling sites and shooting.
Maldron Hotel Wexford
Ideally located on the outskirts of Wexford and nestled in the cornerstone of Ireland's Ancient East, Maldron Hotel Wexford is the perfect base for exploring all the sunny south-east region has to offer. With a leisure centre, spacious newly refurbished bedrooms, choice of dining options and family activities during school holidays, our hotel is […]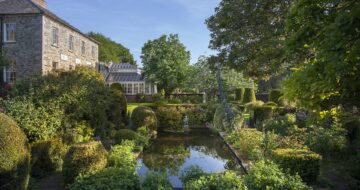 Kilmokea Country Manor Accommodation
Kilmokea Country Manor & Gardens offer guests Irish Country house living at its very best. The pretty Georgian house overlooks a stunning Walled Garden and on to the River Barrow beyond. Kilmokea offers you a slice of Heaven in the heart of the Wexford countryside. Imagine beautiful gardens, a handsome house, delicious locally produced food […]
Kelly's Resort Hotel
Kelly's Resort Hotel & Spa in Co. Wexford is one of the top 4-star luxury resort hotels in Ireland. Uniquely situated by Rosslare's sandy beach, this famous family resort is a favourite of every generation. From the moment you arrive, you will know that you are truly somewhere special. Kelly's is a shining example of all […]
Hotel Rosslare
Hotel Rosslare, has been in the heart of Rosslare Harbour since 1969. A family-run and family-friendly hotel, we boast one of Wexford's warmest welcomes and accommodate single travellers and families alike. Quench your thirst in our Portholes Bar, hideaway and read a book in our beautiful snug after a long beach walk, chat among […]
Hotel Curracloe
After a refreshing walk on the beach, or a lovely stroll through the Parable Gardens, located just five minutes away, Hotel Curracloe's Blake Restaurant offers customers great value, locally sourced and good hearty food. Our Sunday Carvery has an array of dishes, one of the largest in the South-East, with up to 500 people […]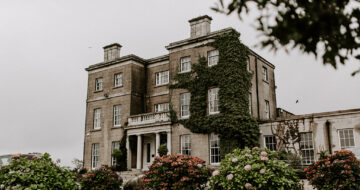 Horetown House
Horetown House is a 300 year old country house located on 10 acres of gardens in Foulksmills. Family owned and run, we grow and prepare the most delicious, seasonal and local food. With 10 luxury Georgian bedrooms and 20 hand-built Shepherds huts, we have accommodation to suit all tastes and budgets. We have a […]
Monart Destination Spa
Monart Destination Spa is a five-star adults-only venue that offers the ultimate pampering break. A luxurious haven set in the stunning woodland surroundings of Enniscorthy, Co. Wexford, with an emphasis on rest, relaxation and rejuvenation Monart destination spa has everything need to provide the perfect Great Escape experience. Monart is nestled on 100 acres of lush […]
Riverside Park Hotel & Leisure Club
Welcome to the 4-star Riverside Park Hotel, nestled on the banks of the River Slaney in the picturesque town of Enniscorthy, Co. Wexford. Now just an hour from south Dublin, Enniscorthy is the perfect location in the Sunny South East to explore all the treasures and local attractions in the cornerstone of Ireland's Ancient East. […]
Clayton Whites Hotel
With over 200 years welcoming guests plus a fabulous coastal location, Clayton Whites Hotel are 'The Staycation Experts' in Wexford. The 4-star Clayton Whites Hotel offers spacious indoor and outdoor dining options in the form of the Red Bean Roastery Coffee Dock, Terrace Restaurant, Library Bar and redesigned Courtyard; opportunities to look after mind and […]