Let us inspire your well-deserved break to Wexford this autumn. Read more here.
Make it a trip to remember and feel the spirit of Wexford this autumn as you book a break in our corner of #IrelandsAncientEast. Wexford is a focal point for fun all year round, and if it's not a fun trip you're in the market for, it's the perfect spot to also find tranquility. From the county's breathtaking beaches and adventurous activities, to tranquil trails, award-winning spas, and hidden gems to name a few, there's nothing quite like Wexford – especially during autumn when our Model county is in it's rustic blanket. Make it a trip to remember this autumn and book a break in our corner of #IrelandsAncientEast. Take advantage of some of the perfect hotels in Wexford that are offering fantastic autumn packages to our visitors to Wexford this rustic season. Or why not go DIY with a self-catering break away or escape to one of Wexford's favourite guesthouses. Our county has is all.
#KeepDiscovering county Wexford in hail, rain or sunshine because our beautiful county has something to offer for every type of forecast. We'd advise making your autumn break booking early to avoid disappointment. Book from the hotel's, guesthouse or B&B's website or call them directly to avail of the best offers and dates. And remember, make the best #WexfordMemories! 
Explore some of the best hotels offers in Wexford to inspire your next autumn break…
Book >>here<< or call on (053) 948400
As voted one of the Best Family Friendly Hotels on the Emerald Isle, Amber Springs Hotel and Spa is the perfect getaway for one seeking a seasonal escape. Situated in the North of Wexford, the hotel is in an ideal location for those seeking an autumnal staycation to relax, explore or recharge. Within close proximity to Wexford's coastal waves, or it's warming towns, it's the ultimate destination to #FallInLoveWithWexford
Halloween Train Experience – 2 Nights B&B, €50 Dining Credit & Train to Transylvania Experience (From €488 total stay)
This Halloween break package includes:
Two nights accommodation in your preferred room to suit your needs 
Full Irish breakfast each morning 
€50.00 Dining Credit which can be used in any of our dining outlets
Family Ticket for our "Train to Transylvania" Halloween Train Experience (for more information please visit: halloweentrainexperience.ie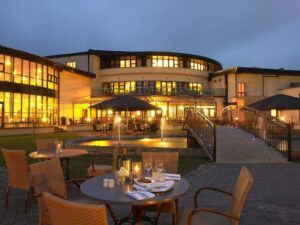 Book >>here<< or call on (0)53 9480500
Located in the heart of Ireland's Ancient East, the Ashdown Park Hotel is certainly one worth visiting while making #WexfordMemories in the sunny south-east this autumn. From the hotel's 18-metre swimming pool and fitness gym, to its exclusive Environ Skin Gym Salon, its undoubtedly ideal for those seeking a tranquil leisure break. Only minutes from County Wexford's sandy beaches, its various tracks and trails for hiking and exploring, and the town of Gorey, there's sure to be something worthwhile to explore in Wexford throughout one's stay. 
Fall for Autumn  –  1 Night B&B, Dinner & Spa (From €179 total stay)
This getaway includes:
Overnight accommodation
Three course meal each in the Ivy Bar
One Signature Gin Cocktail per person 
€10 spa credit per person (redeemable against one treatment of over €60)
Late checkout of 1pm 
Full Irish breakfast pre-booking is essential (Children 3 years and under stay complimentary on a B&B basis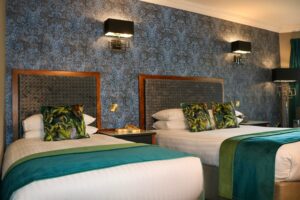 Book >>here<< or call on (051) 421703
Situated on the N25 in New Ross, south of County Wexford, the Brandon House Hotel and Solas Croí Eco Spa is a four-star Country Manor House. Nested between both Waterford and Wexford, and convenient travel distance to Enniscorthy, this location has access to some of Ireland's best beaches and historical attractions, including The Dunbrody Famine Ship, JFK Arboretum and Hook Lighthouse. New Ross certainly merits a trip to the sunny south-east worthwhile with all of it's cultural and historical sites and landscapes dating back through history.
Autumn Escape  –  3 Nights B&B (From €336 total stay)
This autumn escape offer includes:
Full Irish Breakfast included 
Access to Pool and Leisure Centre
On site playground & Brandon Buccaneers Kids Club
Halloween Break – 2 or 3 Nights B&B (From €308 total stay)
This halloween package includes:
Full Irish Breakfast
Brandon Buccaneers Kids Club for ages 5 and up
Colouring & Activity pack for our junior guests on check-in
On-site playground
Complimentary Car Parking
Complimentary access to Leisure centre
Your choice of:

Activity Pass for Leisure Max in Wexford Town (approx 35KM or 30 Mins drive)
Or a Freedom of Waterford Ticket that includes access to Waterford Medieval Museum, The Bishop's Palace, The Irish Museum of Time, The Irish Silver Museum and The Epic Walking Tour of the Viking Triangle
* Our guests can also avail of discounts on admission in many local attractions, such as Dunbrody Famine Ship & The Kennedy Homestead, Irish National Heritage Park & Secret Valley Wildlife Park & Zoo*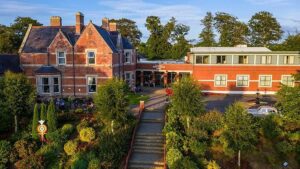 Book >>here<< or you can call on (053) 9122311
Central to Wexford town and all its amenities, Clayton Whites Hotel is an exceptional four-star hotel, boasting an array of exclusive qualities. The hotel is known for its presence of luxury in County Wexford and with its facilities surrounding it's in-hotel Tranquility Spa, and 20-metre swimming pool and leisure gym, there's not more you could need on a staycation in the sunny south-east. Among the hotels facilities, stay occupied with many of Wexford's many attractions, sites and sceneries which can be discovered >>here<<
Autumn Glow – 1 night B&B plus treatments (From €239 total stay)
This indulgence offer includes: 
Full Irish Breakfast
1.5 hours in the Thermal Suite
Warm coconut and lime infused back massage
A Phytomer Hydra Blue facial including an Indian head massage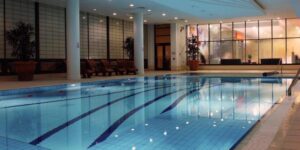 Ferrycarrig Hotel
Book >>here<< or call on (053) 9120999
Experience a serene autumnal getaway at Ferrycarrig Hotel in Wexford, situated along the picturesque River Slaney. Guests can revel in the warm ambiance of this luxurious retreat, surrounded by the vibrant colors of fall. Indulge in seasonal culinary delights at the hotel's restaurant while taking in the breathtaking countryside views. Nearby, there are numerous activities to enjoy, including exploring the historic streets of Wexford Town, immersing oneself in the cultural heritage of the Irish National Heritage Park, or partaking in the thriving local arts scene. Ferrycarrig Hotel offers a perfect blend of relaxation and exploration for an unforgettable autumn escape.
Autumn Sundays at Ferrycarrig Hotel – Half board (From €183 total stay)
This autumn break package includes:
Accommodation for two adults overlooking the River Slaney
Dinner in the award-winning Reeds Restaurant (named top hotel restaurant in Wexford and in the top 5 hotel restaurants in Leinster in 2016 & 2017 by the Restaurant Association of Ireland) 
Sumptuous Full Irish Breakfast
Full use of Active Health & Fitness Club with 20m Swimming Pool
Great 2 Night October Midterm Break – 2 night B&B (From €470 total stay)
Escape to the stunning surroundings of Ferrycarrig Hotel this October Midterm with your family and enjoy:
Accommodation for 2 nights for a family in an ensuite room with beautiful views overlooking the River Slaney
Sumptuous Full Irish Breakfast for everyone
Baby Preparation Room with sterilizer, microwave, and refrigerator available
Outdoor Playground
Full use of Active Health & Fitness Club with 20m Swimming Pool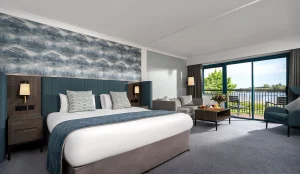 Book >>here<< or call on (053) 9237800
Seek an autumn adventure in the historic town of Enniscorthy and visit the Riverside Park Hotel, situated in the heart of the Model County. Located less than an hour from South Dublin, the town of Enniscorthy is an idyllic location for those that seek treasure in the sunny south-east. Its historical past and stories through history can be explored in both Enniscorthy Castle and the 1798 Rebellion Centre, both within minutes of the Riverside Park Hotel. Among it's educational qualities, find fresh air on the Promenade Walk two minutes from the door of the Riverside Park Hotel, and Vinegar Hill 25 minutes walking distance across the town.
Autumn Break – Overnight B&B + Prosecco & Chocolates (From €118 PPS)
This autumn break package includes: 
Overnight luxurious accommodation

Prosecco & Chocolates in your room on arrival

Full Irish Breakfast the following morning
1 Night from €118.00 in total for 2 People 
2 Nights  from €218 in total for 2 People
Halloween Family Fun – 2 Night Activity Break (From €382 total stay)
This autumn break package includes: 
4 Course meal for all the family on the evening of your choice
Full Irish breakfast each morning
Treat for kids on arrival
Family Activity Pass to one family attraction
Choice of activities include:
* Entrance to Blackwater Open Farm
* Entrance to Johnstown Castle Estate
* Entrance to Wells Gardens
* National Irish Heritage Park
* Entrance to Secret Valley Wildlife Park
* Leisure Max Wexford – Play Centre for 1hr 15mins and 1 free go on the go karts
With a free tea or coffee for mam and dad
Marlfield House
Book >>here<< or call on (053) 942 1124
An autumn getaway at Marlfield House in Gorey is like stepping into a vibrant fall postcard in County Wexford. With leaves turning all shades of red and gold, this country estate is your ticket to chill-out central. Get cozy by the fire, chow down on top-notch grub at the restaurant, and go for lazy walks in the gardens as the autumn sun does its thing. Whether it's a romantic break or just a chance to unwind, Marlfield House in autumn has got your back in the lovely town of Gorey.
Autumn Wednesday's – 1 Nights Luxurious Accommodation (from €162 total stay)
This autumn break package includes: 
One Nights Luxurious Accommodation
Delicious Breakfast
3 Course Dinner in The Duck Restaurant & Falconry display on the lawn on Wednesday Afternoon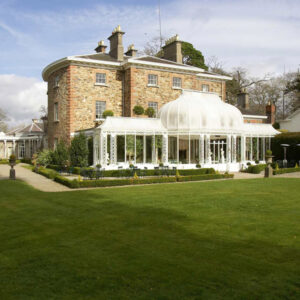 Maldron Hotel Wexford
Book >>here<< or call on (053) 917 2000
Situated on the outskirts of Wexford Town, the Maldron Hotel is to perfect location to unwind this autumn. Enjoy the many activities located just minutes from the hotel and discover the hidden beauty of Fort Mountain which is just a stone's throw away. Guests can unwind in cozy rooms, savor delicious meals at the on-site restaurant, and take advantage of the leisure facilities, including a pool and spa. Whether you're looking for relaxation or adventure, Maldron Hotel Wexford has everything you need for an enjoyable autumn retreat.
Halloween Family – 2 Night Escape (From €155 total stay)
This autumn break package includes: 
2 nights Bed & Breakfast 
Family Pass to local attraction 
Treat in the room for the children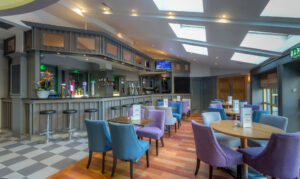 Discover some of Wexford's favourite self-catering and guesthouse stays this autumn…
Book >>here<< or call on (051) 388109 
Kilmokea Country Manor is a stunning Georgian house overlooking Wexford's stunning countryside with views of the home's walled garden and the River Barrow and beyond. It's a little piece of heaven in the Wexford countryside boasting 7 acres of stunning gardens to explore before you unwind in the tea room or head to the indoor heated pool for a leisurely swim, a warm Jacuzzi to ease tired muscles. It's the idyllic setting to unwind and relax in Wexford's countryside this autumn as you fill all your senses in the wall, food and woodland gardens. Fall into bed in one of the manor's beautiful rooms and dream of another day of peace at Kilmokea.
Book >>here<< or call on (085) 8154894
Escape to the Hook Peninsula this autumn and stay in Thistledown Lodge, a self-catering, boutique bed & breakfast with a unique offering surrounded by beautiful countryside and a choice of stunning beaches. Each of the houses stylish and spacious guest rooms have their own character and charm. Dreamy, luxurious and practical, you'll find a mix of comfortable furniture, local art, and ample natural light. Nothing beats golden hour during autumn, right? These touches of character add a sense of serenity to your stay, ensuring you'll feel inspired and rejuvenated, and ready to explore the wonders of the Hook Peninsula and beyond during this rustic time.
Book >>here<< or call on (085) 8154894
Sleep under the stars in this truly unique accommodation nestled in 10 acres of hillside in the heart of County Wexford. This boutique retreat of unique and privately accessed suites in natural surroundings is the perfect way to escape on your favourite autumn break yet. With breathtaking sea views, an outdoor waterfall shower and the ideal location for an abundance of outdoor experiences, Tara Hill Estate's Wild Rooms are picture perfect for those Wexford memories when you retreat to unwind this autumn.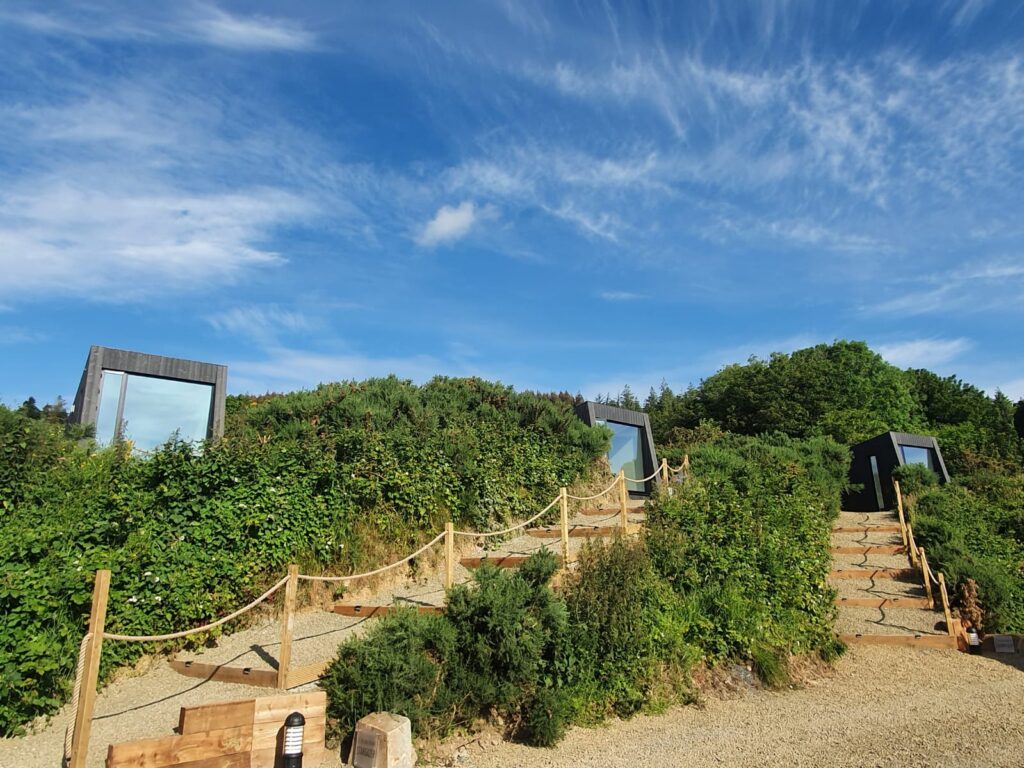 Book >>here<< 
Situated on the incredibly beautiful Forth Mountain just outside Wexford town, Forth Mountain Glamping Pods offer visitors a piece of nature hidden in the landmark mountain. Embrace autumns rustic glow above the mountain in these cosy pods. Light the firepit as night falls, sit around with blankets, tell stories, reminisce on those Wexford memories and enjoy a self-catering experience like no other. With its perfect location, these pods are in short distance of a great selection of walking tracks, as well as a new hacking trail for horses, while also being a short drive from award-winning beaches, historical towns and the oldest working lighthouse in the world. And an added bonus, it's also pet-friendly for your dog-friendly trip or a holiday with your horse!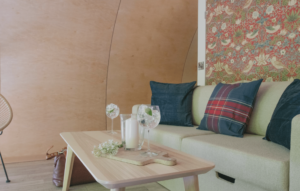 For more self-catering, B&B and those unique home away from home stays, see where else you can stay across Wexford here. 
Feel the spirit of Wexford.
Book your perfect autumn escape at VisitWexford.ie
Note: All prices listed are subject to availability and are executed from the hotels direct website, as of today 26/10/2023. Please remember to book directly via the hotel's website or phone call for the best rates.