Make this autumn a time for making postcard memories
Make it a trip to remember this autumn and book a break in our corner of #IrelandsAncientEast. Wexford is a focal point for fun all year round, and if it's not a fun trip you're in the market for, it's the perfect spot to also find tranquility. From the county's breathtaking beaches and adventurous activities, to tranquil trails, award-winning spas, and hidden gems to name a few, there's nothing quite like Wexford – especially during autumn when our Model county is in it's rustic blanket. Make it a trip to remember this autumn and book a break in our corner of #IrelandsAncientEast. Take advantage of some of the perfect hotels in Wexford that are offering fantastic autumn packages to our visitors to Wexford this rustic season.
#KeepDiscovering county Wexford in hail, rain or sunshine because our beautiful county has something to offer for every type of forecast. We'd advise making your autumn break booking early to avoid disappointment. Book from the hotel's website or call the hotel directly to avail of the best offers. And remember, make the best #WexfordMemories! 
Explore our list of the best hotels and self-catering stays to inspire your next autumn break in County Wexford:
Book >>here<< or call on (053) 948400
As voted one of the Best Family Friendly Hotels on the Emerald Isle, Amber Springs Hotel and Spa is the perfect getaway for one seeking a seasonal escape. Situated in the North of Wexford, the hotel is in an ideal location for those seeking an autumnal staycation to relax, explore or recharge. Within close proximity to Wexford's coastal waves, or it's warming towns, it's the ultimate destination to #FallInLoveWithWexford
Halloween Train Experience – 2 Nights B&B, €50 Dining Credit & Train to Transylvania Experience (From €548 total stay)
       This Halloween break package includes:
Two nights accommodation in your preferred room to suit your needs 
Full Irish breakfast each morning 
€50.00 Dining Credit which can be used in any of our dining outlets
Family Ticket for our "Train to Transylvania" Halloween Train Experience (for more information please visit: halloweentrainexperience.ie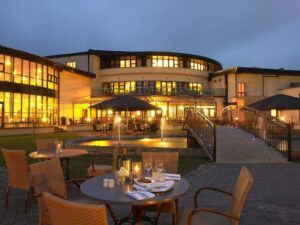 Book >>here<< or call on (0)53 9480500
Located in the heart of Ireland's Ancient East, the Ashdown Park Hotel is certainly one worth visiting while making #WexfordMemories in the sunny south-east this autumn. From the hotel's 18-metre swimming pool and fitness gym, to its exclusive Environ Skin Gym Salon, its undoubtedly ideal for those seeking a tranquil leisure break. Only minutes from County Wexford's sandy beaches, its various tracks and trails for hiking and exploring, and the town of Gorey, there's sure to be something worthwhile to explore in Wexford throughout one's stay. 
Your Family Ghoulish Getaway  –  1 Night B&B, Dinner (From €220 total stay)
This ghoulish getaway includes:
Overnight Accommodation
Full Irish Breakfast
FREE Family pass to one of Wexford's top attractions – pick from Kia Ora Mini Farm, Wells House & Gardens, The Lavender Farm, The Heritage Park or Johnstown Castle
Family Pack & Adventure Map on arrival – your guide to the South East
A Three course family evening meal  (Children 3 years and under stay complimentary on a bed & breakfast basis)

Book >>here<< or call on (051) 421703
Situated on the N25 in New Ross, south of County Wexford, the Brandon House Hotel and Solas Croí Eco Spa is a four-star Country Manor House. Nested between both Waterford and Wexford, and convenient travel distance to Enniscorthy, this location has access to some of Ireland's best beaches and historical attractions, including The Dunbrody Famine Ship, JFK Arboretum and Hook Lighthouse. New Ross certainly merits a trip to the sunny south-east worthwhile with all of it's cultural and historical sites and landscapes dating back through history.
Halloween Midterm Break  –  3 Nights B&B with Family Activity Pass (From €342 total stay)
This autumn escape offer includes:
Full Irish Breakfast included 
Choose an activity Pass for Leisure Max In Wexford Town (approx 35KM/30 Mins drive) or a Freedom of Waterford Ticket with access to 5 Museums in the Viking Triangle
On site playground & Brandon Buccaneers Kids Club
Book >>here<< or you can call on (053) 9122311
Central to Wexford town and all its amenities, Clayton Whites Hotel is an exceptional four-star hotel, boasting an array of exclusive qualities. The hotel is known for its presence of luxury in County Wexford and with its facilities surrounding it's in-hotel Tranquility Spa, and 20-metre swimming pool and leisure gym, there's not more you could need on a staycation in the sunny south-east. Among the hotels facilities, stay occupied with many of Wexford's many attractions, sites and sceneries which can be discovered >>here<<
Autumn Indulgence –  1 night luxurious B&B plus Autumn spa package (From €266 total stay)
This indulgence offer includes: 
1 hour relaxing in the Thermal Suite
Dry body brush, tension release back massage, a warm infused May Chang and coconut oil wrap 
A Phytomer radiant mini facial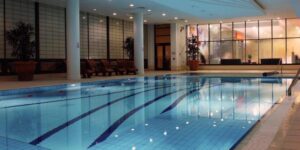 Book >>here<< or call on (053) 9237800
Seek an autumn adventure in the historic town of Enniscorthy and visit the Riverside Park Hotel, situated in the heart of the Model County. Located less than an hour from South Dublin, the town of Enniscorthy is an idyllic location for those that seek treasure in the sunny south-east. Its historical past and stories through history can be explored in both Enniscorthy Castle and the 1798 Rebellion Centre, both within minutes of the Riverside Park Hotel. Among it's educational qualities, find fresh air on the Promenade Walk two minutes from the door of the Riverside Park Hotel, and Vinegar Hill 25 minutes walking distance across the town.
Autumn Break – Overnight B&B + Prosecco & Chocolates (From €129 PPS)
This autumn break package includes: 
Overnight luxurious accommodation

Prosecco & Chocolates in your room on arrival

Full Irish Breakfast the following morning
Book >>here<< or call on (053) 9237800
Recharge with the girls this autumn at the stunning Seafield Hotel & Spa Resort. Just a short distance from the vibrant town of Gorey in North Wexford, Seafield opens its arms to those who are looking to relax, recharge and rejuvenate and what better time to do so than as we set foot into a new season. Meet the girls and make #WexfordMemories as you cosy in to bubbles and afternoon tea in the stunning resort with Ballymoney Strand closeby for a stroll on the strand or walk through the wooded beach walk. Make it one to remember at Seafield.
A Taste of Autumn – Two Nights B&B, Afternoon Tea and Evening Meal (From €440 total stay)
This bubbles and besties package includes:
Enjoy your gourmet evening meal in the award winning Greenroom Restaurant
Have Afternoon Tea in the award winning Greenroom Restaurant
Relax with a complimentary Two Hour Thermal Suite Experience at the award-winning Oceo Spa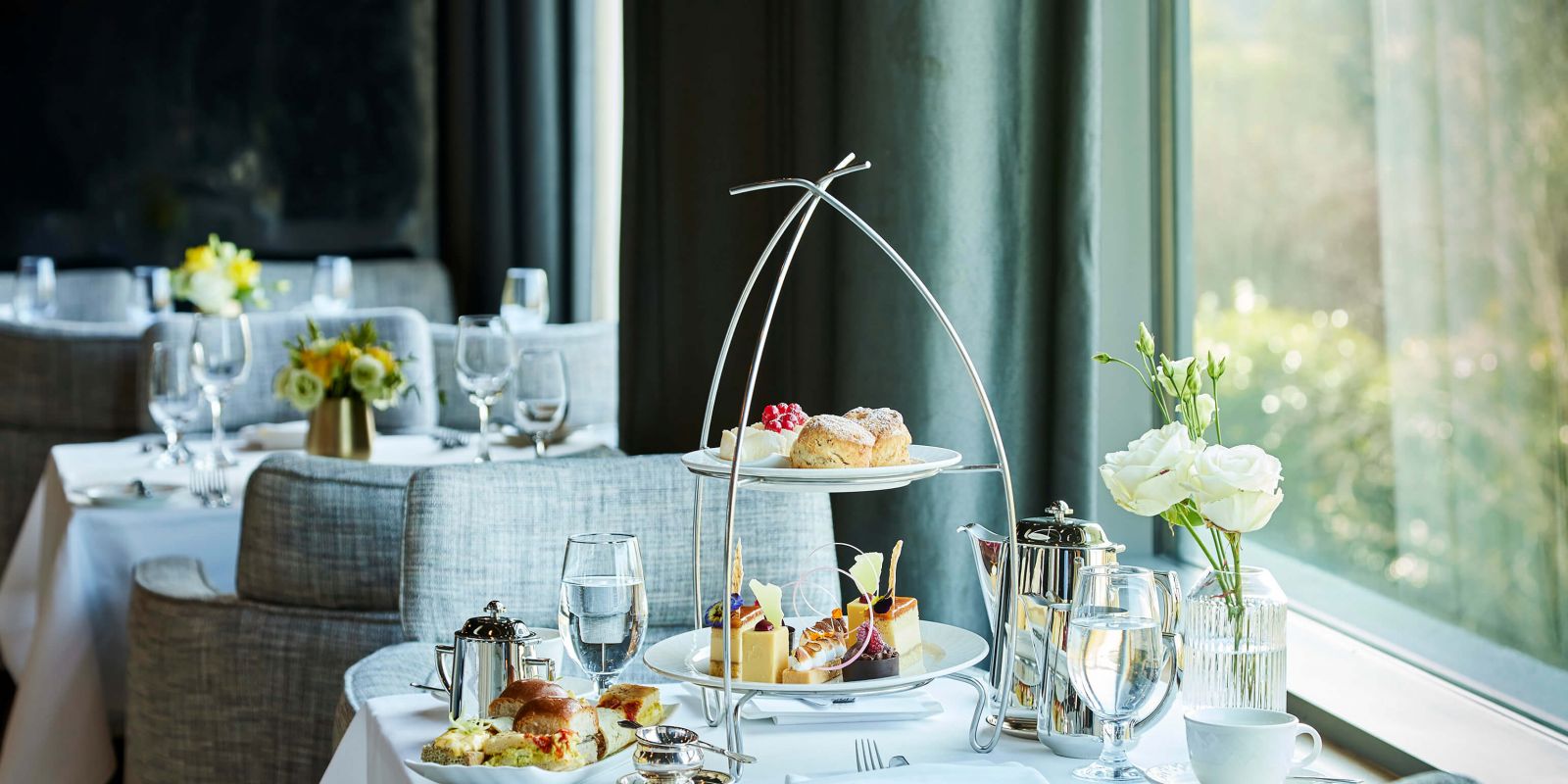 Wish you were here?
It's time to #KeepDiscovering Wexford this autumn
Note: All prices listed are subject to availability and are executed from the hotels direct website, as of today 21/9/2022. Please remember to book directly via the hotel's website or phone call for the best rates.