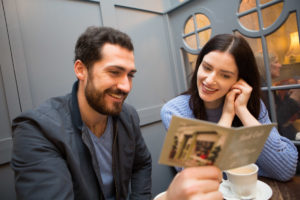 Autumn is a considerably romantic season for a getaway with your other half. Wrap up warm for a long, lazy stroll, enjoy the seasonal produce of some of the country's best restaurants and cafes, take in a show or relax in a spa or hotel of choice – all at off-season rates. For a weekend to remember, turn your car towards Wexford, and make the best of Autumn with our Romance Tour.
Day 1
Start your trip with a little retail therapy in one of the many boutiques in Gorey. Home to great jewelers, gifts and household items, arts and crafts, vintage wear, and second hand finds, as well as unique and bespoke ladies and menswear, you'll find something for everyone. Try the Dressing Room for something chic, Hems and Gems for a one-of-a-kind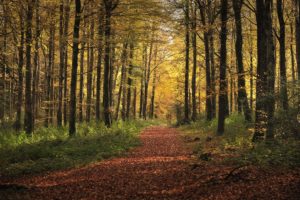 outfit, or Ruby Rouge for a special occasion outfit.
The Kitchen is an industrial style restaurant with an award-winning menu of seasonal, fresh and local produce, which makes the perfect pit stop for brunch. Soups, salads and sandwiches are a staple, whilst bruschetta, cured salmon and Irish chicken liver pate will whet your appetite for something a little different.
After lunch, stretch your legs by embarking on one of Wexford's scenic walking trails which are a true vision at this time of year. Revel in the burst of Autumn shades of gold, red and orange leaves falling at your feet, as you soak up the crisp, fresh air. The nearby beautiful Courtown Woodland walk is an easy 1.9km river walk along a tree lined avenue laden with ash, oak, chestnut and lime trees to name a few. For the more active, the combined loops of Kilanerin and Curragh woods a little further north, form a figure of eight, creating a peaceful 7km walk, coupled with the sound of a flowing river that meanders through the two woods, and the melody of a wide variety of birdlife occupying the trees.
That evening, treat yourself to luxurious accommodation and the gourmet reputation of Marlfield House Hotel, from casual dining in The Duck, to fine dining in the Conservatory Restaurant. Set on 40 acres of woodlands, fresh with fallen foliage, and a real spectacle in Autumn, this is an upscale country house with a reputation for blazing fires, warm hospitality and an unforgettable stay.
Day 2.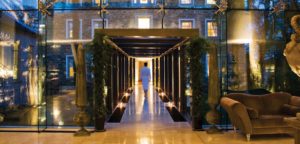 Make your way to Ferns, for a leisurely stroll around the Norman-built Ferns Castle, followed by a meal in The Courtyard, where you can enjoy fresh salads, a twist on Italian favourites and fresh seasonal fish.
After lunch, check in to the adults-only, five-star Monart Destination Spa in Enniscorthy, which is a real treat to be remembered, where couples are actively encouraged to stay in their bath robes, for the ultimate in comfort and relaxation. You'll want to spend the rest of your day here, as you continue your romantic stay in opulent accommodation with a couples' massage, outstanding cuisine in the Monart Restaurant and time with your significant other, to soak up all the rest and relaxation of the Resorts' incredible surrounds, whilst looking out at rolling skies and landscaped gardens.
Day 3.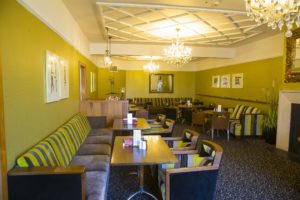 Rug up in your cosy knits and take a morning stroll in the Irish National Heritage Park, where you can get your fix of clean, fresh, country air and kick up some leaves amongst 35 acres of rural landscape, on the banks of the picturesque River Slaney.
For lunch, the snug atmosphere of the adults-only Dry Dock Bar at the Ferrycarrig Hotel will win you over. Set in one of Wexford's most awe-inspiring river front locations, the bar commands a stunning view over the River Slaney Estuary.
Check in to one of Wexford's many four-star hotels, from the spacious Clayton Whites Hotel with Spa and Wellness Centre, to the Talbot Hotel with its superior sea view rooms, or the old-world charm of Whitford House Hotel to name a few.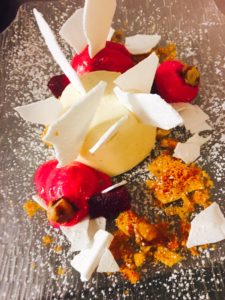 Enjoy dinner at La Côte Restaurant on Custom Quay, Wexford's best seafood restaurant, owned and run by Michelin-trained chef Paul Hynes and his wife Edwina, followed by a show at the National Opera House, which is a stunning landmark building nestled into the heart of the beautiful harbour town. Whilst the Opera House features a diverse programme of events year-round, Autumn also sees the return of the annual Wexford Festival Opera, which has grown into one of the world's leading opera festivals, and features an exciting schedule of high quality performances, forgotten masterpieces and world-renowned stars.
Day 4.
Spend your last day on Hook Peninsula, where the Autumn breeze will be sure to blow away any cobwebs, and leave you feeling refreshed and reenergized. Start at Hook Lighthouse, one of the world's oldest operating lighthouses, where you can both climb all 115 steps to the top to take in stunning, panoramic views with miles of sea rolling out before you and get that perfect couples selfie!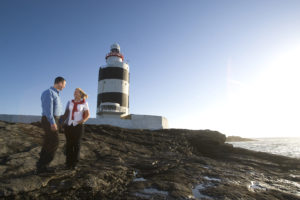 Next, it's a visit to the spooky Loftus Hall which is a must-visit around Halloween season. Known as the most haunted house in Ireland,
Loftus Hall fascinates visitors all year-round. Those brave enough to take a tour will learn about the history and legend of the stately home's institution during the Black Death, its conversion into a convent and hotel and of course the stories of disturbed souls said to still live there today.
Make a stop in the Strand Tavern in the picturesque village of Duncannon, for a final taste of seasonal seafood on your route home.