Fall in love with Wexford and it's finest resorts for Afternoon Tea
Who doesn't love tea and cake? We sure do!
And here in Wexford, you will find a tonne of excellent places to stop and indulge in some afternoon tea.
Unwind and rest up by indulging yourself in the stunning surroundings of some of Wexford's finest hotels and resorts for some afternoon tea in 2023. Catch up with that special friend, family member, or better half, whilst enjoying the wonderful backdrops and excellent hospitality on offer in our corner of #IrelandsAncientEast.
Below we've outlined some of Wexford's finest destinations for afternoon tea to inspire your nibbly brunch while chatting over a cup of tea!
Book >>here<< 
Enjoy a nice relaxing day and unwind at the Ashdown Park Hotel. Indulge yourself in the gorgeous surroundings that the hotel has to offer. Embrace the scrumptious treats and gorgeous tea and prosecco on offer from their Afternoon Tea Menu. From delicious savory treats, to fruit scones. If you're one for a sweet treat, then there's plenty of treats on offer for you too! It's €22.50 per person, and to add a glass filled with prosecco, it's an extra €5.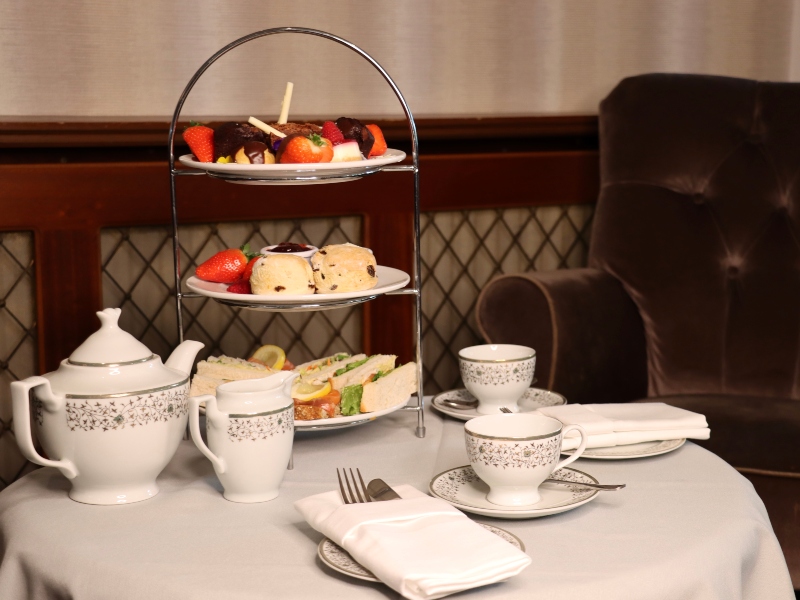 Book >>here<<
Fall in love with Wexford by embracing the idyllic atmosphere that surrounds you in Seafield Hotel and Spa Resort. Have afternoon tea in style whilst overlooking the picturesque grounds of Seafield Hotel grounds. Absorb the delicious treats on offer at the dining table such as homemade open and closed sandwiches, fresh scones and delicious cakes. All treats served with a wide range of tea and freshly brewed coffee. Afternoon tea takes place daily from 1:30pm – 3:30pm and is priced at €35 per person for traditional afternoon tea and for afternoon tea with bubbles it is €42.50 per person. Group bookings are available upon request.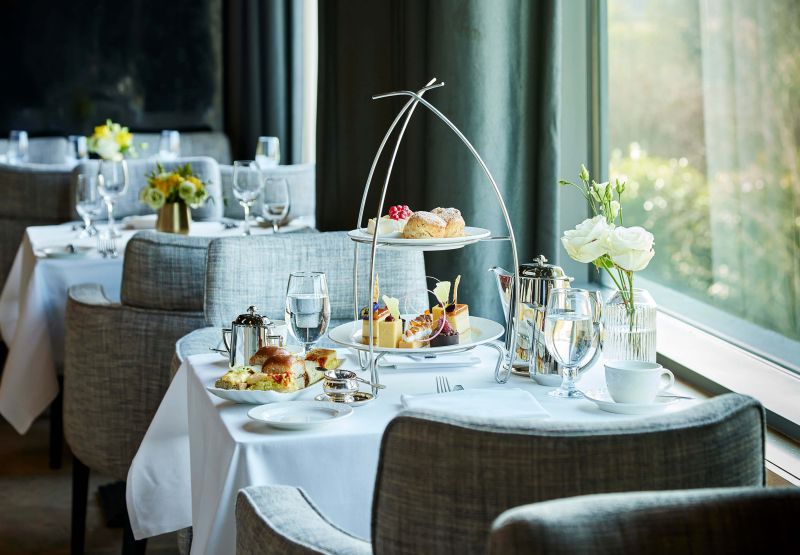 Book >>here<<
Sit back, relax and enjoy a day of afternoon tea with friends, family, your other half at Brandon House Hotel. With the most idyllic setting in The Library Bar and Wexford jams celebrated in the most extraordinary way, there's no place like Brandon House for tea for three. From gourmet sandwiches, sweet treats and pastries fresh from the tray, jam and cream perfectly arrayed and perfectly brewed tea and coffee, it's one certain to be enjoyed. Brandon House Hotel also caters for every dietary requirement with Gluten Free and Vegetarian options also on the menu at Afternoon Tea upon request. 
Book >>here<<
Visit one of the world's best tea rooms at Kilmokea Manor and Gardens! In fact, it is ranked the 4th best tea room in the WORLD! You really don't want to miss out. Wrap yourself in the heritage and culture that's surrounding you at the 18th century manor, as you enjoy some beautiful treats and many pots of tea of your choice. Along with the delicious treats you will be presented with, you will be in awe of the beautiful scenery around you. You will have a view over the River Barrow and the seven acre walled garden. Indulge yourself in the rustic views of the River and the colours of the gardens at Kilmokea!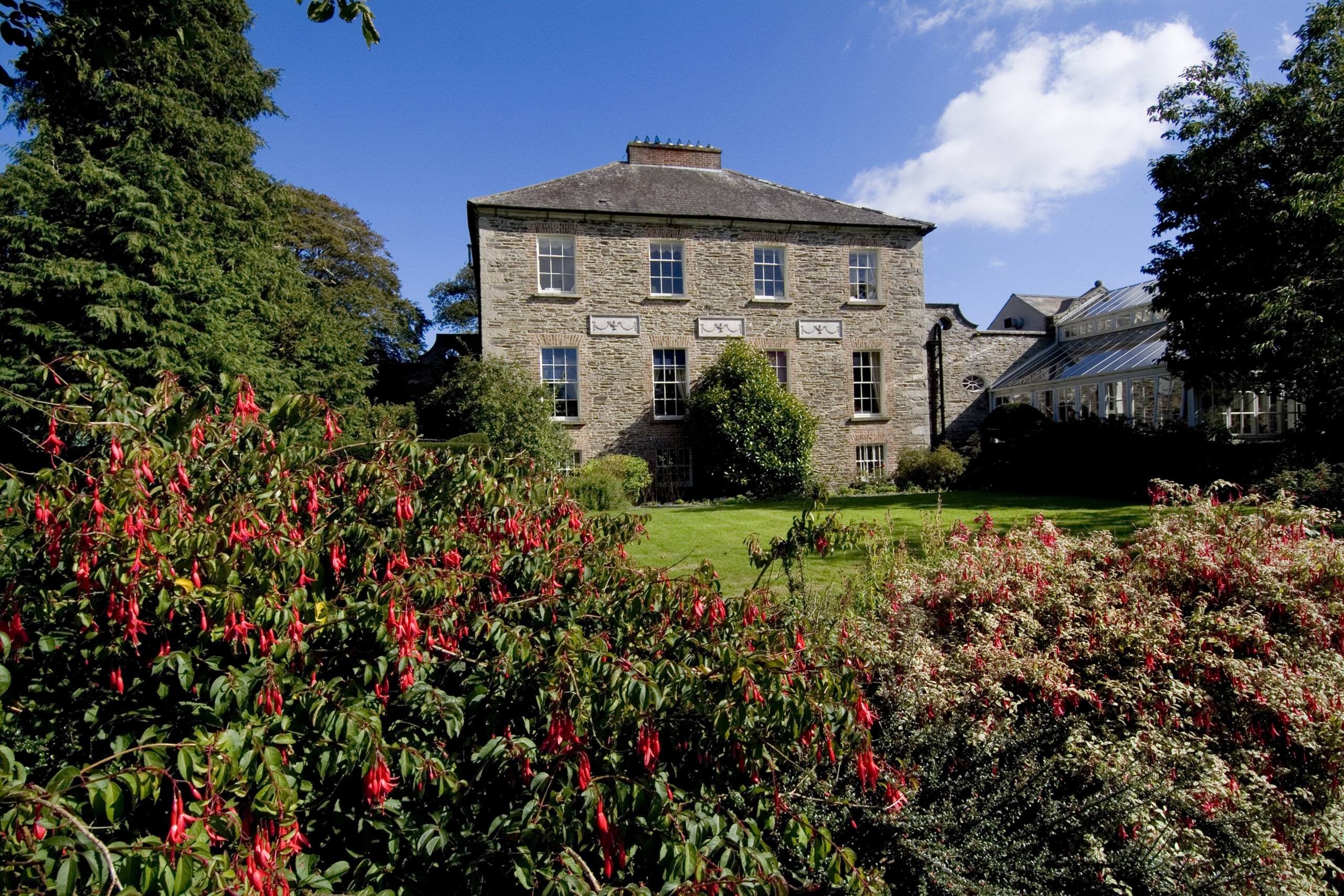 Book >>here<<
As we know, Wexford is enriched with history and heritage. Another one of Wexford's amazing heritage destinations is the Monart Destination Spa. Relax and unwind with your friends or family, whilst enjoying a selection of handmade sandwiches, treats and selection of artisan tea and coffees! Enhance your afternoon with some bubbles while you relax in the Eileen Gray inspired library by the heat of the fire.
Book >>here<<
Put your feet up and unwind as the Ferrycarrig Hotel caters for your needs. Enjoy afternoon tea and feast your eyes on beautiful views of the River Slaney while you enjoy the treats and tea that the Ferrycarrig Hotel has to offer.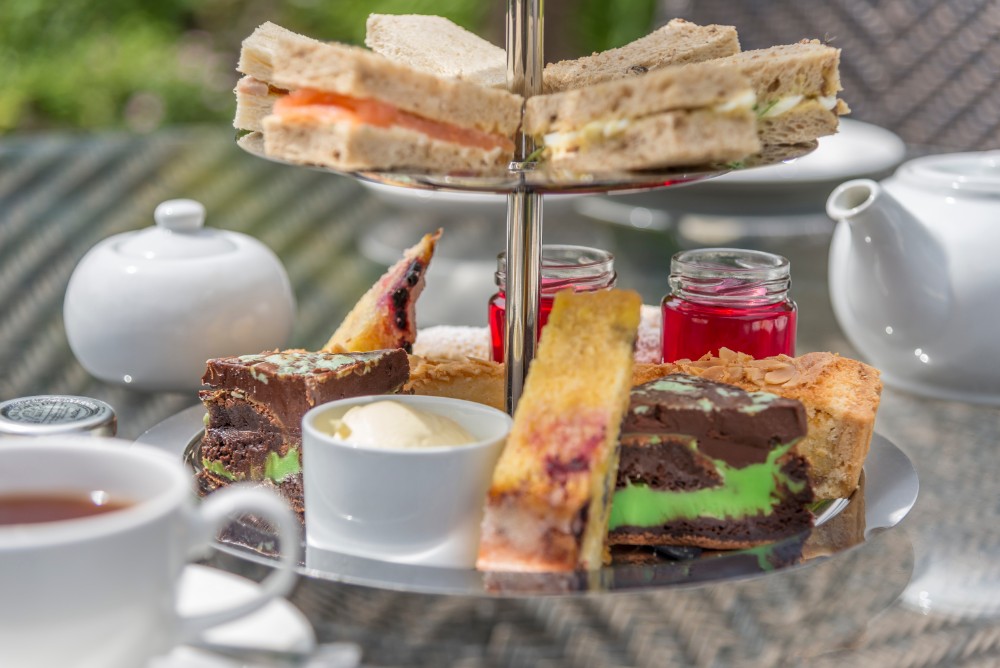 Book >>here<<
Spoil yourself in the elegant and gracious surroundings of Marlfield House Hotel. Sit back, relax and enjoy being pampered with the delicious afternoon tea that is on offer. Home-baked scones provided with Wexford Butter and delicious sandwiches to compliment the most perfect day for you and your loved ones. What better way to spend your day than at Marlfield House Hotel whilst making precious memories. 
Book >>here<<
Relax at the gorgeous Clayton Whites Hotel while catching up with a friend over Afternoon Tea. Let your mind run free of thoughts as you share stories of the past, laugh and enjoy the hospitality that Clayton Whites Hotel has to offer. Afternoon tea prices are €22.50 per person, add a glass of bubbly and it is €30 per person. Clayton Whites also offer a kids afternoon tea experience which is valued at €10.95 per child.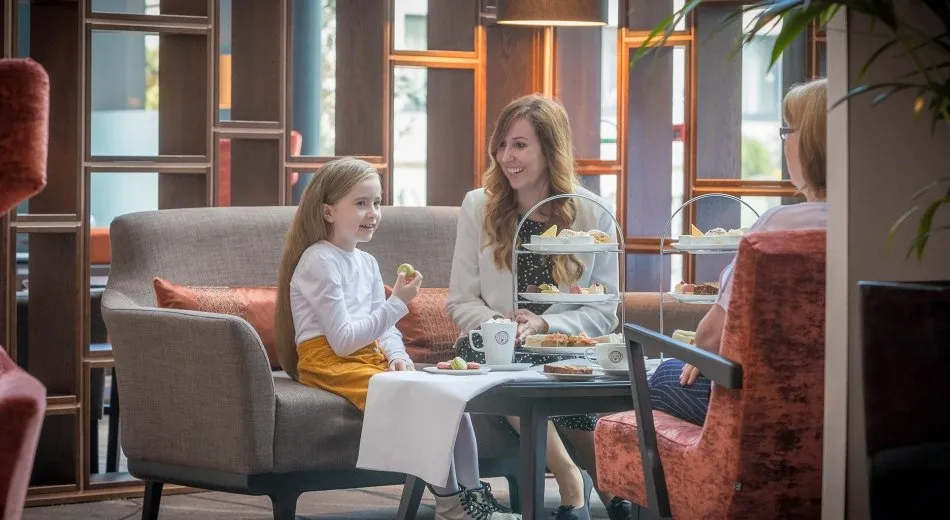 Book >>here<<
Make the most of Wexford and have some delicious afternoon tea at The Talbot Hotel Wexford. They gives their guests an option of a Gin or Prosecco package for €28 per person. If this is not to your liking you can pick the traditional afternoon tea package for €22 per person. The Gin/Prosecco Afternoon Tea package is available daily in the Gallery from 12-5pm. Enjoy mouthwatering freshly made pastries, scones, and sandwiches in the heart of Wexford Town with your choice of tea or coffee.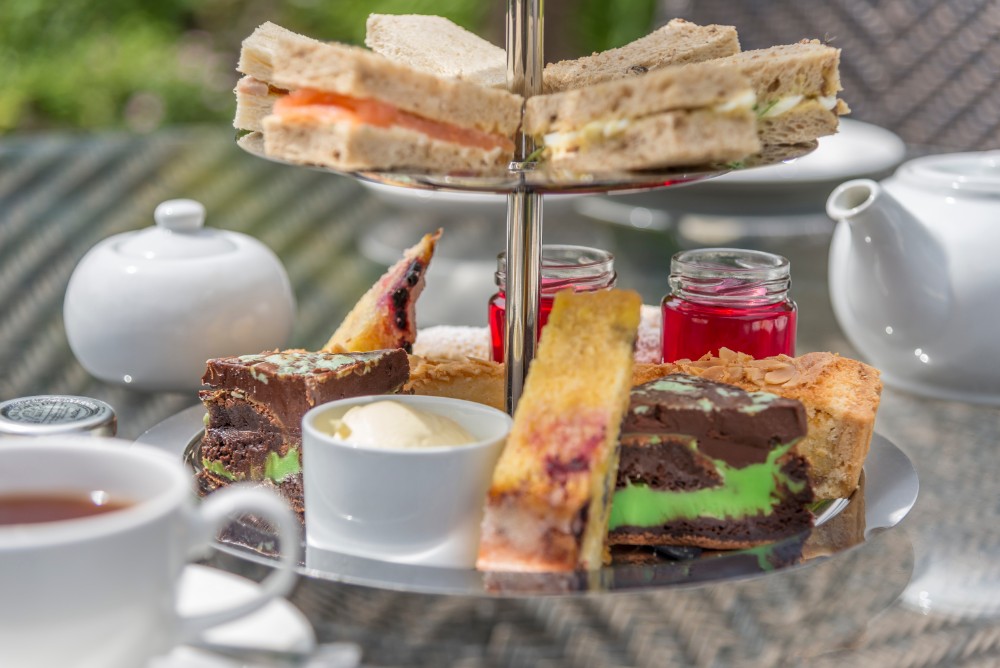 Book >>here<<
Enjoy gourmet afternoon tea at the gorgeous Riverside Park Hotel. With delicious treats, a variety of teas and coffees and plenty of relaxation, you will be sure to enjoy every minute of your stay. Enjoy a range of opened and closed sandwiches, indulge yourself in freshly baked treats. Afternoon tea per person €19.95 and to add a glass of prosecco it's €24.95.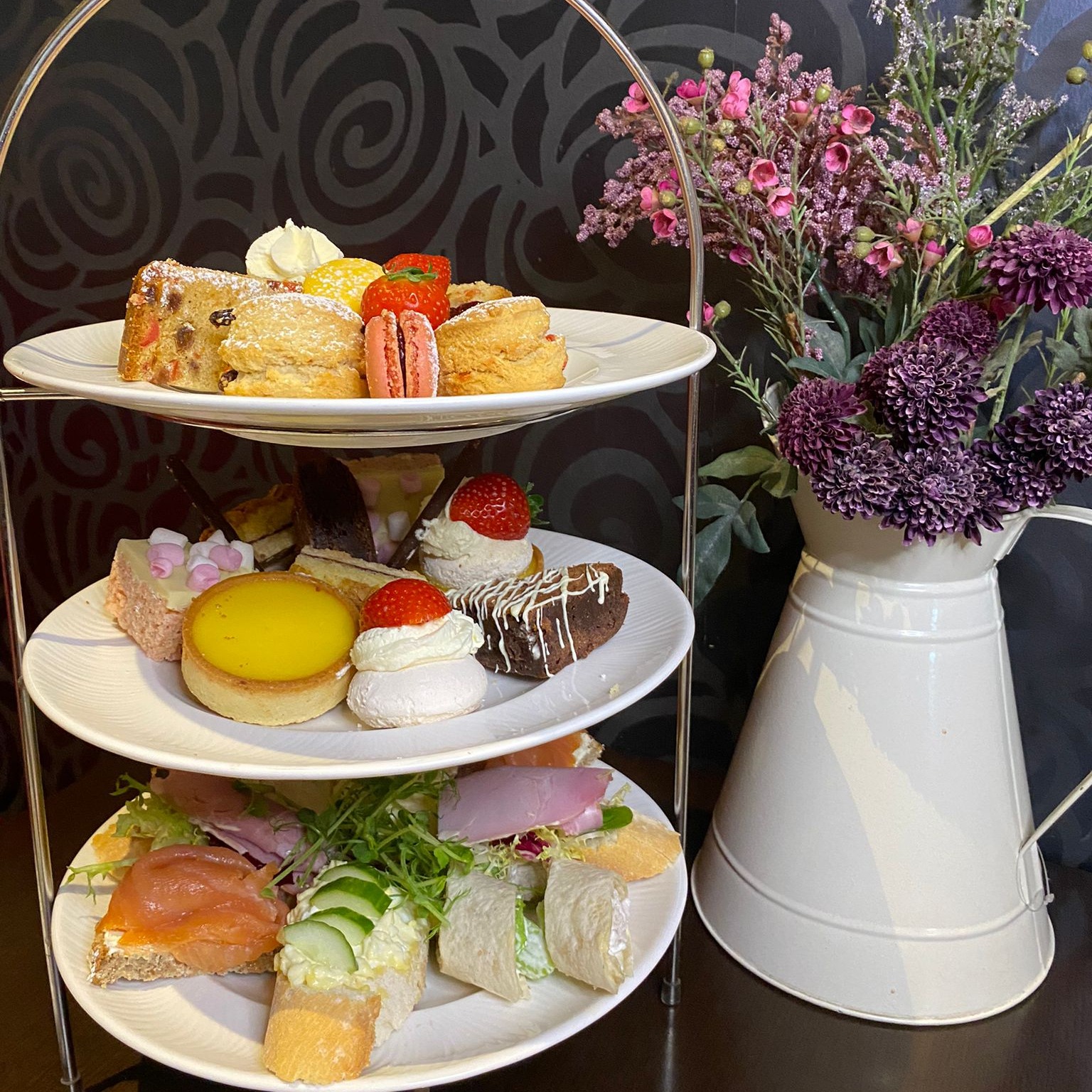 So, what are you waiting for? 
Treat yourself to afternoon tea with someone special in Wexford and Soak it all in.