Make your Valentines Day perfect with an escape to County Wexford
Visit County Wexford this Valentine's Day and make it special. From spa breaks to hidden gems and meals worth every penny, you'll undoubtedly fall in love with Wexford this February. We've compiled 7 romantic ways to celebrate Valentine's Day with that special one in Wexford. 
Let our guide below help you choose the ideal base for an unforgettable couple's getaway in County Wexford:
Romantic Spa break at Seafield Hotel & Spa Resort
Book >>here<<
Seafield offers luxury accommodation with spacious and comfortable bedrooms and stunning sea views. The award-winning Oceo Spa will surpass your every expectation with 14 treatment rooms, thermal suites, 16-metre hydrotherapy pool, outdoor vitality pool or sunken private spa gardens.
Valentine's 1 Day Romantic Escape
Seep in 1 Night's luxury Bed & Breakfast
Enjoy a candlelit Romantic Dinner with 1 glass of prosecco
Relax with a complimentary daily 45 minute thermal suite experience at the award-winning Oceo Spa
Refresh with a leisurely stroll through the wooded beach walk, leading you to the beautiful seascape of Ballymoney Strand
Dinners & treatments are advised to be booked prior to your arrival. Oceo Spa is an adult-only destination
Check-in available to the main hotel on Monday to Saturday from 3pm, check-in available on Sunday & Bank Holiday Mondays from 4pm
Unwind in the countryside on Valentine's Day at Killiane Castle Country House & Farm
Relax into the sumptuous luxury of Killiane Castle Country House with your partner and let the outside world just fade away. This 17th-century Country House exudes a relaxed atmosphere amidst its idyllic tranquil surroundings. A 15th-century Norman castle stands proudly alongside, a nice view while enjoying your morning coffee. The grounds are an oasis of calm and tranquillity. Sink into a deck chair and let the world go by. Bask in the sunshine in our beautiful gardens. Ramble down along the Farm Walking Trail through the old beech grove. Soak up the atmosphere of the peaceful countryside. 
Explore Wexford's Walking Trails 2 Night Stay
Book >>here<<
Stay for two nights with us here at Killiane Castle and explore the many walking trails Wexford has to offer. After a filling breakfast with us head off to the likes of Forth Mountain, the Cliff Walk at Rosslare Harbour, Raven Point at Curracloe Beach or Lacken Hill to name but a few. We can offer you a packed lunch to keep you fueled during the day. At the end of your walk come back to us & relax in the garden or in our peaceful lounge with a book.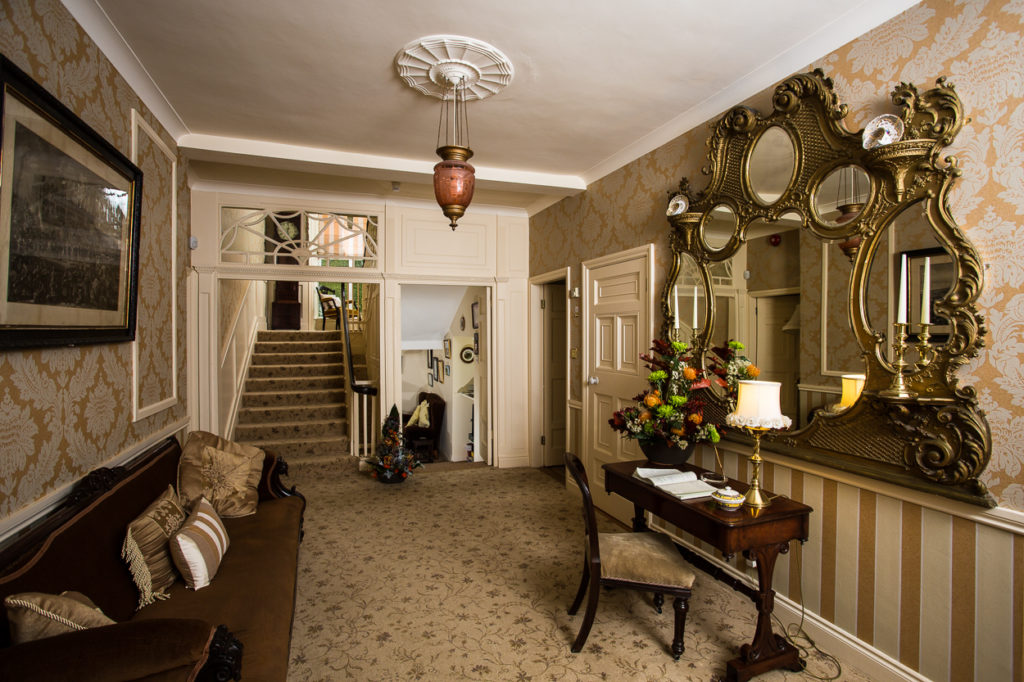 Take a self-guided food tour in Wexford for the food lovers
For food lovers, we'd recommend taking a self-guided food tour across Wexford. Feel inspired by food and what better way than to support County Wexford's food producers, growers and makers this Valentines. Head north, south or in between for your self-guided food tour and let Taste Wexford lead the way. Taste Wexford is a sub-brand of Visit Wexford CLG. From Enniscorthy to Gorey and New Ross, its sure to be an element of Wexford you'll fall in love with. Taste Wexford celebrates the Tours & Trails across Wexford that are waiting to be discovered this Valentine's. To learn more about Wexford's self-guided food tours, click here. 
Stay central in the Riverside Park Hotel so you can explore Wexford's food tours from every angle!
Riverside Park Hotel
Book >>here<<
Valentine's Special – 1 Night B&B, Dinner, Prosecco & Chocs
Sweep your partner off their feet with a romantic overnight stay and let us look after the extras
• Overnight luxury accommodation
• Bottle of Prosecco & box of chocolates in your room on arrival
• 4 Course Evening meal
• Full Irish breakfast
The ultimate Valentine's break away.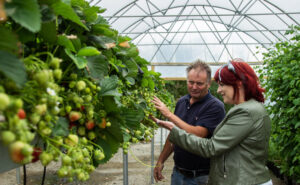 Relax and meditate in Creacon Wellness Retreat media free rooms
Book >>here<<
A warm and award-winning Wellness Retreat offering a wide range of relaxing, rejuvenating and healing activities and personal sessions to support your well-being on many levels. Definitely, a unique place to choose for your couple's getaway. Creacon Wellness Retreat is located in the picturesque New Ross countryside and provides a peaceful and nurturing environment for those seeking greater self-awareness and personal growth.
With a range of events and mindfulness, spiritual and meditation classes happening over Valentine's weekend, why not try something different? See what's happening on Valentine's weekend in Creacon Wellness here.

Enjoy live gigs, comedy shows, jazz bands, dramas and more on Valentine's Weekend
Visit County Wexford this Valentine's weekend and enjoy a range of gigs, shows and dramas across the county with your other half. Enjoy music from Tommy Fleming to Jazz at Johnstown and the Music Network presenting Noriana Kennedy, Oisín Mac Diarmada, Mirella Murray & Donogh Hennessy. Or why not have a laugh at 'Anne Gildea's How to Get the Menopause and Enjoy it!'. With a range of dramas taking place across the county from The Red Iron by Jim Nolan, Farsiders by Fintan Kelly and The Father presented by Wexford Drama Group.
For more events taking place across Valentine's week and right into the weekend, see our 'What's On Guide' here.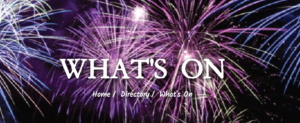 Escape to spa heaven in Wexford town
Whites Hotel Wexford
Book >>here<<
Enjoy sightseeing, shopping, and exploring the beauty of the sunny southeast in the 4-star Clayton Whites Hotel, located in the heart of Wexford town, followed by a luxe spa day for lovers.
Luxe Wexford Spa Package
Bed & Full Irish Breakfast for 2 adults sharing
1-hour thermal suite and guest's choice of one of the following 30-minute treatments:

Swedish Back Massage
Radiant Mini Facial
Satin Exfoliation
Body Treatment
Indian Head Massage)

One cocktail per adult
Complimentary access to Club Vitae
20% off all Phytomer Products in the Tranquillity Spa
Local shopping discounts for residents of Clayton Whites Hotel
Sit back and let the Talbot Hotel in Wexford town cook up a storm
Book >>here<<
The Talbot's special Valentine's menu is available from Friday 11th February until Monday 14th February and it looks deliciously tasty. Click here to book your Valentine's Weekend Dinner or call us on 053 912 2566. Why not book in for the night and enjoy relaxing in the heart of Wexford town where nightlife, shopping and close proximity to Wexford's beaches is at the front of your mind this Valentine's?!

It's time for an unforgettable Valentine's Day in the Model County
Note: All prices listed are subject to availability and are executed from the hotel's direct website, as of today 17/1/2022 and all offers are subject to availability and each property's Terms & Conditions. Please remember to book directly via the hotel's website or phone call for the best rates.