Header photo: Eimear Redmond – IG:millfarmfoulksmills & FB: Mill Farm Cottages
With the August Bank Holiday weekend just around the corner, we've put together a 3-day itinerary to guide you through the Sunny South East. Take the stress out of planning where to visit and what to do ahead of your stay in Wexford this August Bank Holiday Weekend. 
Tip: A good plan will ensure a good trip and that's why we suggest you plan ahead at VisitWexford.ie. Make it a priority to pre-book every plan you make to ensure there's availability and that the business is prepared upon arrival.
Day 1: Saturday – Kickstart your Rockin' Weekend 
Arrive in the Sunny South East early to make the most of your stay. Kick your trip off in Enniscorthy which will be bustling with activity thanks to the Rockin' Fruit and Food Festival, one of the best weekends in town! Grab some delicious local food from the variety of food vendors, stroll through the market streets, and enjoy the Rockabilly music echoing throughout the town. Or if you prefer a quieter, more relaxed morning, grab a coffee from the Riverside Park Hotel Coffee Hut and enjoy a scenic stroll along the Riverside Walking Trail.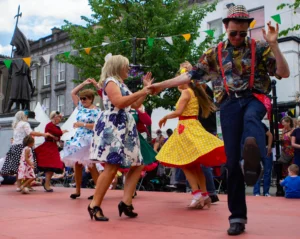 In the mood for more than a food truck snack? Why not sit in for some lunch, Enniscorthy boasts a variety of food establishments that will certainly satisfy your appetite!
Once you've immersed yourself in the festival atmosphere, make your way to the medieval village of Ferns. Here, you can explore the historical Ferns Castle and embark on the Medieval Ferns Experience. After steeping yourself in our local history, enjoy a delectable meal at The Courtyard Ferns which offers an extensive menu, indoor and outdoor dining areas, and a refreshing cocktail menu.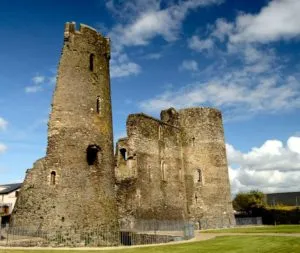 If you're in the mood for some music or dancing, head back into Enniscorthy and revel in the many live gigs that will be taking place across the town's bars that night.
Day 2: Sunday – Explore North Wexford
Head to north Wexford on day 2 and enjoy the range of activities this region of the Sunny South East has to offer. With so many things to do in North Wexford this August Bank Holiday Weekend, choose from a morning of horse riding with Shrule Equestrian Centre, stretch the legs along the Cahore Point Trail, or why not try something unique and spend your morning with adorable alpacas at Alpaca Lodge.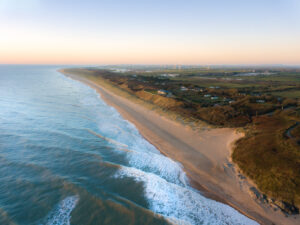 Whatever you choose to do with your morning, be sure to fuel up for the rest of your day with a delicious lunch at Strand Cahore as you take in the breathtaking ocean views. 
Head back into Gorey town, where another fantastic festival will be well underway. The Gorey Market House Festival boasts yet another incredible line-up of live street music and tribute artists.
Maybe you've had enough dancing for one weekend? Treat yourself to a luxuriously indulgent meal at The Duck Terrace Restaurant.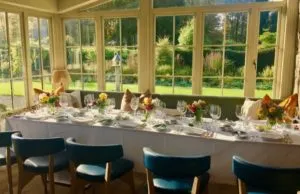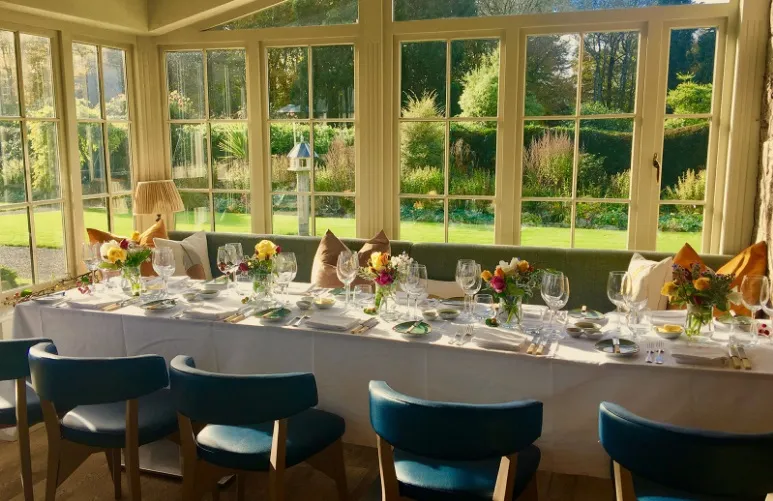 Day 3: Monday – Take it Down South
Start your morning with a rejuvenating dip in the sea at Cullenstown Strand.There's nothing quite like a morning sea swim to boost energy levels for another fun-filled day exploring Wexford. Don't worry about warming back up after your sea swim as the Saltee Sauna is just a stone throw away from the beach.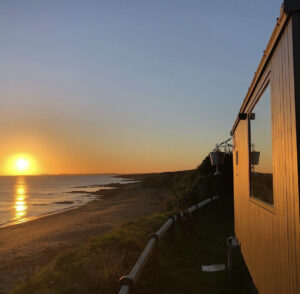 Next on the list is a visit to the quaint fishing village of Kilmore. Enjoy a peaceful afternoon taking some time to enjoy the picturesque views along the Quay either by foot or by bicycle with local bicycle hire.  Once you've worked up an appetite, grab some lunch at the famous Mary Barrys Restaurant. Prepare to treat your tastebuds as the menu features the best of locally caught seafood – you can't get any fresher!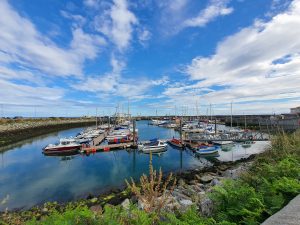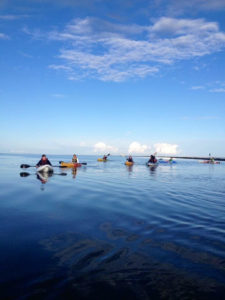 Gradually make your way back to Wexford town, dropping into some of the note worthy stops along the way such as Ballycross Apple Farm where you can enjoy exploring a real working apple farm and sample their locally loved juices. Feeling more adventurous? We then suggest paying a visit to the IOAC for their kayaking safari experience. 
Or if you'd like to spend your afternoon at an Art Gallery, check out Art In The Open's Annual Festival Exhibition. The event takes place in the stunning Greenacres Art Gallery from 3pm. 
Finish your evening and weekend in Wexford with a memorable dinner at one of Wexford's newest eateries such as Jaspers or 10 West. Both establishments offer tremendously tasty menus, wonderful wine lists, and crafty cocktails to ensure you have a fantastic night to top off your trip to Wexford this August Bank Holiday weekend. 
So, what are you waiting for? 
Plan your August Bank Holiday at VisitWexford.ie.
#BestForSun #BestForFun
We would love to know if you have followed our proposed itinerary.
Let us know by tagging @VisitWexford #VisitWexford in your social media posts!