The Irish are known world wide for being friendly, welcoming and easy going. Wexford people are well known for fun, "cheoil agus craic" and are very proud of their county roots. They don't take themselves too seriously and are always very welcoming to and curious about visitors and outsiders.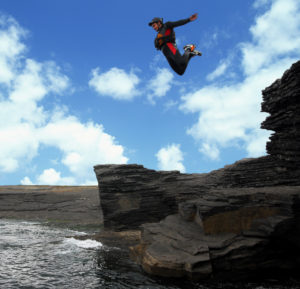 Heading to a local pub and having 'the craic' has been an Irish way of life for generations. New faces from out of town are always welcome across county Wexford, whether alone or as part of a group. It really makes Wexford and Ireland a dream destination for solo travellers. Just pull up a bar stool and join in the fun. You may even come across an impromptu live music session or storytelling evening which is common in local pubs.
Learning new skills is a great way to mix with open-minded local people and some come with accommodation provided. This makes them ideal for solo travellers who would like to meet people along the way.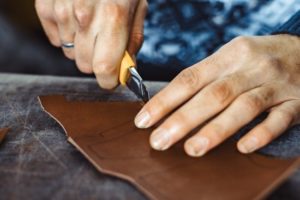 If you have a special hobby already, re-discovering or up-skilling while on holidays is a great way of reconnecting with the people, places and will always be a memorable experience. But what about just learning something totally new and different that can link you with County Wexford forever?
Join in on a music session with local musicians, try your hand at drawing and painting. Give pottery, ceramics, sheep shearing and sculpting a go.
The Irish National Heritage Park run over 60 diverse courses throughout the year where groups or individuals can come to the Park and learn a craft or traditional skill. There's everything from foraging, flint knapping, pottery and blacksmithing, to more activity-based courses like Medieval combat skills and Viking warrior bootcamp.
Wells House and Gardens always has lots you can get involved in including archery, clay shooting, owl walks and falconry and garden and woodland walks.
With Taste Wexford you can visit a local producer and farmer, pick your own strawberries, chocolate making workshops, learn to make jam or go on a food tour with Gallivanting Tours and learn from the award winning producers, farmers and chefs why Wexford is know as the Model County.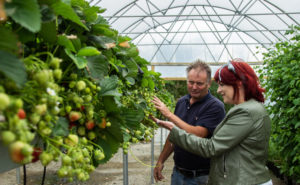 So many local communities all over Wexford have their own festivals, celebrating pretty much anything, and they're a great way to experience Irish culture, meet the locals, and find some unmissable photo opportunities. Including Viking Festival, Sand Sculpting Festival, Wexford Literacy Festival, Enniscorthy, Rockin' Food Festival and many more which you can check out here.
There will be dancing, food and drink and plenty of laughter so let your inhibitions go and get involved.
A great way to break up your solo trip is to join a walking, cycling or even a local run in Wexford. Staying fit on holidays and taking in the scenery, knowing that you are experiencing some of the best scenic routes, approved by local experts. Perhaps more importantly, you will be able to chat with others about where they have been and what they have experienced, getting great local tips for where to head off to next on your travels.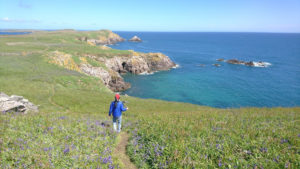 Solo travel in County Wexford doesn't have to be about finding people to mingle with. Everyone enjoys time to themselves so it can be nice to embrace the solitary aspect of travelling alone. A walk on the sandy beaches of Wexford or allowing yourself to slow down and be mindful even just for a day or two.
Creacon Lodge & Wellness or Kilmokea House & Gardens are two of our favourites for a digital detox and some time to relax and retreat from the busy world. 
Wexford has so much to attract visitors – the history, the culture, the beaches, the food, the friendly people and the diverse landscapes. 
Travelling alone gives you the flexibility to fasten up your boots, get out there and see everything that beautiful county Wexford has to offer.