5 Hidden Gems In Wexford To Visit This Summer
At this time of year, towns and hot spots in Ireland are swamped with tourists from around the globe. But if you go a bit off the beaten track, you can find some of our lesser-known spectacular spots. Wexford is full of history and culture – there are plenty of picturesque and historic locations which for many remain undiscovered.
We've taken a look at 5 of Wexford's hidden gems:
1.Yew Hedge Maze, Dunbrody
The Yew Hedge Maze in Dunbrody, Wexford is breathtaking. The maze is situated next to the Abbey and is made up of 1,500 intricate yew hedges and a stunning garden. The Abbey and Castle are open to visitors to explore all Summer. Walks and picnic areas are available and The Craft Shop houses a small museum, Visit: www.dunbrodyabbey.com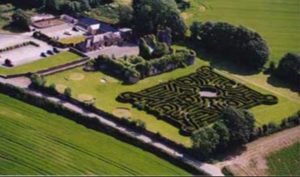 2. Baginbun Beach
This is a lovely secluded and sheltered sandy beach on the eastern side of Wexford's Hook Peninsula.  The beach here is protected from the prevailing winds by low cliffs behind, so the water in the bay is usually calm making it wonderful for swimming,
At the southern end of the beach is Baginbun Head upon which stands a 19th century Martello tower. This is one golden sanded beach that wont disappoint! Visit: https://www.irelandsancienteast.com/see-do/beaches/beaches/baginbun-beach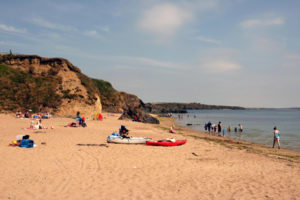 3.Forth Mountain
Forth Mountain is a rock outcrop rising to a height of 780 feet (235m) just south west of Wexford town. No other mountain in Ireland can boast of 500-600 million-year-old rock, a pivotal location in the 1798 Rebellion, the remains of houses built in the early 1900s, a grotto, and a climb of almost 235m high. The Mountain is now a renowned location for walkers and climbers. Visit: www.wexfordwalkingtrail.ie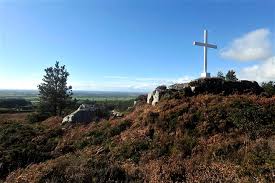 4.Raven Point Loop
Another incredible walking trail is Raven Point loop just north of Wexford town. It's a waymarked trail of about 9km on easy terrain consisting of forest tracks, dune trails and beach". Curracloe beach is located nearby, which is best known for having featured in the Second World War themed motion picture 'Saving Private Ryan.'
Raven Point is planted with a forest of pine and other evergreen trees. It is also a sanctuary for birds such as geese and wildlife especially the red squirrel. Seals can also be seen on the beaches and in Wexford Harbour. A looped walk of the area goes to the tip of the Raven Point spit through the wood and back again via the beach. Visit: www.wexfordwalkingtrail.ie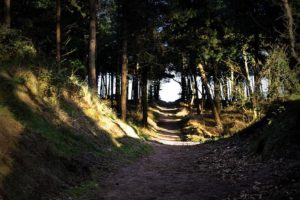 5. The Colclough Walled Garden
The Colclough Walled Garden is located a short and beautiful 10-minute walk through an enchanted woodland path in the historic grounds of Tintern Abbey. Whether you are an experienced gardener or a person who loves walks and the wonders of nature, this is the perfect visitor location for you.
As you walk to the Colclough Walled Gardens from the beautiful Tintern Abeey you are walking into a different world, you feel as if you are walking in history surrounded by the beauty of the Irish landscape. The woodland path is just enchanting and full of wonder and you are constantly reminded by the wonderful architectural features of Tintern Abbey and the people who made this beautiful place a part for some of Irelands most legendry stories. Visit: http://www.colcloughwalledgarden.com/