With children to entertain and days to be filled, don't be strapped for ideas this winter in Wexford. A trip to Wexford incorporates fun for all the family, with a host of activities for every age. From long, windy walks on the beach collecting shells or enjoying a hearty homemade stew to family day trips that will educate and entertain or a series of adventure and action days to tire out little legs – one thing's for sure; they won't be cooped up inside when school's out for the February mid-term!

We've rounded up the best Winter opportunities in Wexford with a combination of outdoor activities to capture their imagination and indoor pursuits for wet weather days.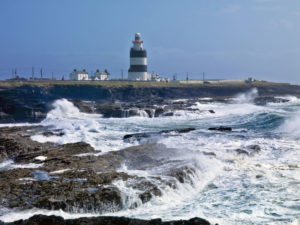 1. Climb the stairs of Ireland's oldest operating lighthouse at Hook Lighthouse

Wexford is home to some of the most scenic areas in Ireland and Hook Lighthouse at Hook Peninsula is no exception. Enjoy incredible views as you climb all 115 steps, soak in the salty, sea spray with a picnic, go seal spotting on the nearby rocks, before enjoying a guided tour, the visitor centre, café and gift shop.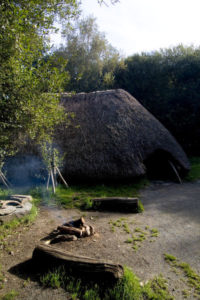 2. Roam through the Irish National Heritage Park

The Irish National Heritage Park includes 35 acres of woodlands and wetland trails waiting to be explored. Meander through this outdoor museum to learn about Ireland's historic ancestors, or simply relax with a coffee by the lake, whilst the kids play in one of two adventure playgrounds. Activities for the more active adventurers include Trials of Tuan, Activity Scramble and Archery.


3. Meet a Meerkat at Secret Valley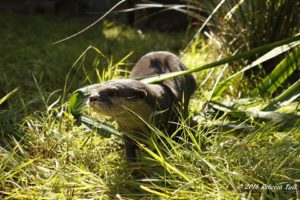 Secret Valley Wildlife Park is a one-of-a-kind animal park, and the only kind in the south-east, with a strong emphasis on the conservation and enrichment of animals from all over the world. Get closer to wildlife with a host of unusual, fun, and playful animals, or participate in some of the park's plentiful activities, from pony rides and arts and crafts to riding quad bikes, feeding billy goats, treasure hunts and more.



4.  Jump Ship to Pirates Cove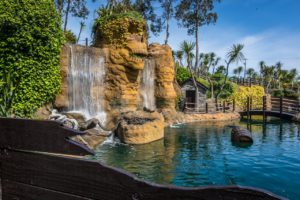 Pirates Cove is a must-visit for active kids. Much more than an amusement centre and play zone, Pirates Cove features a wide range of activities for active and adventurous children including adventure golf, ten pin bowling, zorbing, go-karting, arts and crafts, funcaves and lots more. Make sure to look out for its mid-term camp!


5.  Play Dress Up at Wells House & Gardens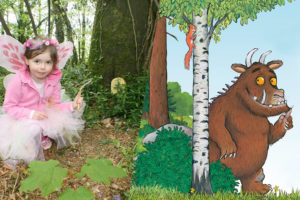 With two woodland walks, a tour of the Victorian house, archery, clay pigeon shooting, falconry, an adventure playground and fairy garden and an animal farm amongst more, you won't be disappointed by a family outing to Wells House & Gardens. With stunning gardens accessible to all, and delicious treats from Mrs Stone's restaurant, you'll be delighted you spent time at this beautiful, historic landmark.


6.  Ride a Digger at Kia Ora Mini Farm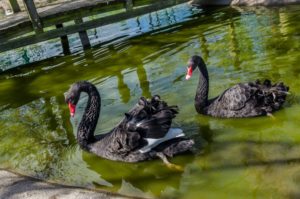 A fun-filled family day out is guaranteed at the enchanting Kia Ora Mini Farm, with it's beautiful outdoor setting and friendly and adorable animals galore. As well as holding or petting an animal or even milking a cow, the Farm includes a host of fun attractions including real mini diggers for kids to operate, a fire engine ride, a crazy maze, go-karts, giant 'buzz off' and much more!


7.  Visit Ireland's first ever Fairy Village in Kilmokea Gardens


Kilmokea Gardens offers much more than unspoilt nature, beautiful ancient trees and carefully manicured gardens. The grounds are dotted with love seats, a series of waterfalls and cascading spring water, and a woodland garden that's brimming with history and wonder, including the Norman Motte, Smaug the Tree Dragon and the Myrtle Wood. Kilmokea also boasts the first tree fairy village of its kind in Ireland and is well worth a visit to stretch the legs.
8. Wexford Winterland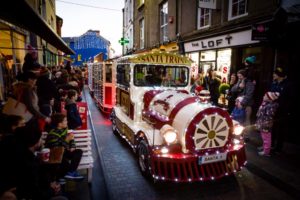 The Winterland Festival brings the magic of Christmas to Wexford Town. Something for all the family Ice Skating, The Christmas Express and Santa's North Pole Experience. From the very beginning, young and old will be captivated.

9. Wexford Wildfowl Reserve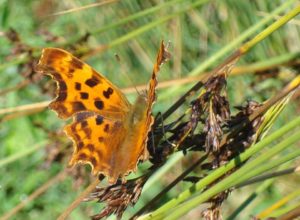 A conservation site of major international importance, visited by over 250 species of birds. Located on reclaimed land, it is the winter home for nearly half the total population of Greenland White-fronted Geese from October to April. Wildfowl, waders and seabirds are attracted to the fertile fields and to the sandbars and mud banks of Wexford Harbour, where they find safe areas to feed and roost.


10. The Maze at Dunbrody Abbey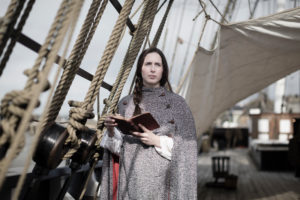 A fantastic family day out in Autumn. Made with 1,500 yew trees and gravel paths, it's one of only two full-size mazes in the country. Spend the afternoon getting lost on foot, playing pitch and putt, picnicking or enjoying seasonal snacks from the Traditional Tearooms and bakery, all in the shadow of the imposing abbey.
Where to stay
Gorey's Amber Springs Hotel, renowned as one of Wexford's favourite family-friendly accommodations which boast numerous indoor and outdoor activities for children, including mini-golf, a playground, go-karting, Playzone, a ball pool and other games.
Book a family room at the Riverside Park Hotel which features a children's pool with bubble seat.
Try the Talbot Suites at Stonebridge which are a fantastic self-catering apartment option (with babysitting service), with plenty of Winter discounts and offers.