Outdoor dining at food trucks and coffee stalls have become popular in recent months and there is no shortage of them on Wexford's food scene. We have compiled a list of restaurants, cafes, coffee stalls and other eateries around the county where you can dine outdoors or pop by for a coffee while you rediscover Wexford. And where better to dine outdoors than the Sunny South East! County Wexford receives more hours of sunshine on average than anywhere else in Ireland – ideal for dining outdoors.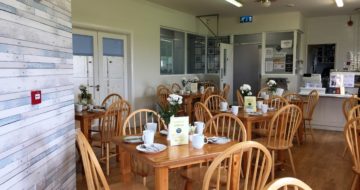 The Centre Coffee Shop at Stella Maris Centre
The Centre Café & Restaurant is a unique offering in our community centre. Initially manned by volunteers, the Café now operates as part of a Pobal scheme providing employment for four people. Locally renowned, we have just the breakfast to start your day. From a traditional fry-up to scrambled eggs or a hearty pancake stack, […]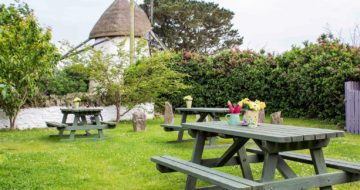 Meyler's Millhouse Bar & Restaurant
At the Millhouse Bar & Restaurant, we pride ourselves on serving quality home-cooked food at reasonable prices. The relaxed atmosphere, friendly and courteous service combined with tasty food will make for a truly enjoyable experience. Locally caught fish and standard family favourites feature on the traditional menu. The Peking Asian Street Food Menu provides an […]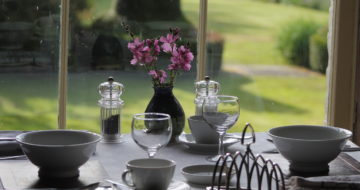 Dining at Kilmokea Country Manor & Gardens
Breakfast is served in our large conservatory overlooking the walled garden. Fresh fruit salad, organic yoghurt, hot bread and freshly pressed fruit juices adorn the table. Organic Eggs & Bacon & Sausage are cooked to order. Guests place their order the evening before for a time of their choice between 8.30am and 10am. Our a […]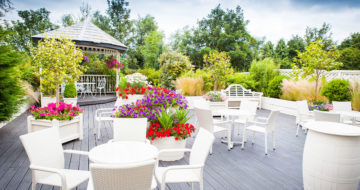 Ivy Bar and Cafe at Ashdown Park Hotel
The Ivy Bar & Cafe serves up a delicious breakfast, lunch, carvery and bar food menu in the luxurious surroundings of the Ashdown Park Hotel Gorey Wexford.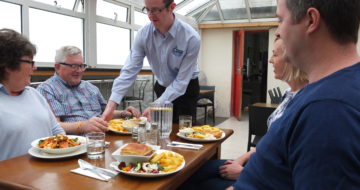 The Hook Lighthouse Visitor Centre Cafe
Explore the oldest operational lighthouse in the world. Voted one of Ireland's favourite attractions, Hook Lighthouse in Wexford is truly one of a kind.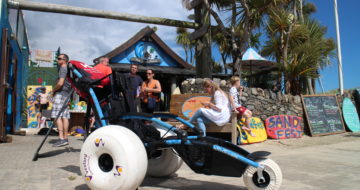 Coffee Break at Curracloe Beach
Premium coffee and good food on Curracloe Beach by the Surf Shack. Enjoy your visit and enjoy the surf!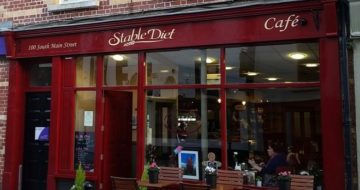 Stable Diet Café
Stable Diet Café opened its door for business in August 2007. Located at what would be regarded as the quiet end of Wexford's Main Street, this expansion into retail is proving a big success with our customers, both new and old. True to our ethos to provide excellent quality food products based on our philosophy […]