Outdoor dining at food trucks and coffee stalls have become popular in recent months and there is no shortage of them on Wexford's food scene. We have compiled a list of restaurants, cafes, coffee stalls and other eateries around the county where you can dine outdoors or pop by for a coffee while you rediscover Wexford. And where better to dine outdoors than the Sunny South East! County Wexford receives more hours of sunshine on average than anywhere else in Ireland – ideal for dining outdoors.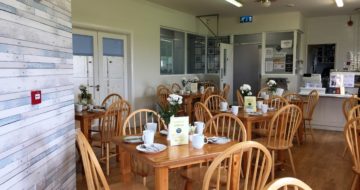 The Centre Coffee Shop at Stella Maris Centre
The Centre Café & Restaurant is a unique offering in our community centre. Initially manned by volunteers, the Café now operates as part of a Pobal scheme providing employment for four people. Locally renowned, we have just the breakfast to start your day. From a traditional fry-up to scrambled eggs or a hearty pancake stack, […]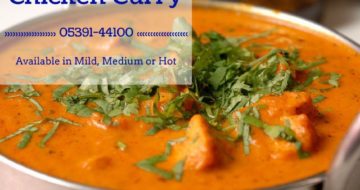 The Holy Grail
Renowned for its curry dishes, the Holy Grail is a wonderful restaurant in the heart of Wexford Town, Ballindaggin, New Ross and Enniscorthy Town. The Holy Grail also offers other internationally-inspired cuisines at a reasonable price. Opening Times: Open 7 days a week with varied times during this unprecedented time. Check up on […]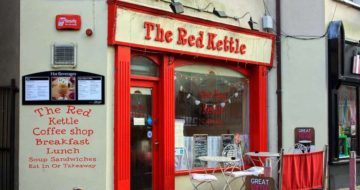 The Red Kettle
The Red Kettle cafe is situated on Mallin Street, across from Rowe Street car park. The Red Kettle serves breakfast and lunch. To pre-order take out please call 0852497340 and orders will be ready for collection. More often than not, it will have a small seating area on the outside of the premises, weather permitting. […]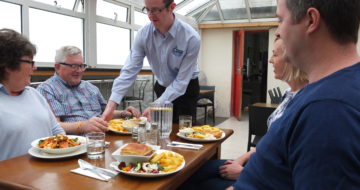 The Hook Lighthouse Visitor Centre Cafe
Explore the oldest operational lighthouse in the world. Voted one of Ireland's favourite attractions, Hook Lighthouse in Wexford is truly one of a kind.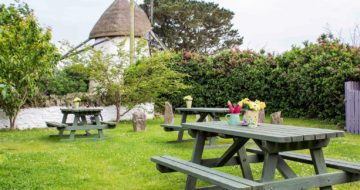 Meyler's Millhouse Bar & Restaurant
At the Millhouse Bar & Restaurant, we pride ourselves on serving quality home-cooked food at reasonable prices. The relaxed atmosphere, friendly and courteous service combined with tasty food will make for a truly enjoyable experience. Locally caught fish and standard family favourites feature on the traditional menu. The Peking Asian Street Food Menu provides an […]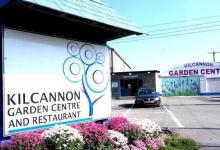 Kilcannon Garden Centre and Restaurant
Kilcannon Garden Centre and Restaurant Kilcannon Garden Centre stocks everything that you need to create a perfect designer garden all year round. We also have a wonderful restaurant on-site for you to enjoy. Follow us on Facebook! Kilcannon Garden Centre and Restaurant also provides a few additional services: Horticultural Training | Plant Propogation […]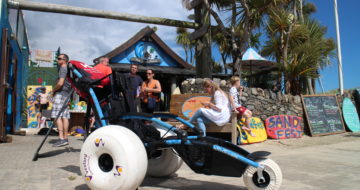 Coffee Break at Curracloe Beach
Premium coffee and good food on Curracloe Beach by the Surf Shack. Enjoy your visit and enjoy the surf!